10 TWITTER MOMENTS: LIZZO IS FREAKING OUT BECAUSE RIHANNA IS PREGNANT
Photo by Lizzo
On Monday, Twitter received the happy news it was becoming an auntie after Rihanna finally revealed her pregnancy to the world. Unsurprisingly, the gorgeous photos of RiRi and A$AP Rocky strolling through New York City have been dominating the bird app over the last few days. Baby Fenty wasn't the only topic of discussion this week, however, with Spotify, nor'easter, and, erm, boobography among the other trends covered in the latest edition of We Are: The Guard's 10 Twitter Moments, featuring Lizzo, Kid Cudi, Cardi B, and plenty of others!
-
LIZZO IS FREAKING OUT BECAUSE RIHANNA IS PREGNANT
IM SO HAPPY FOR RIH N ROCKY CONGRATULATIONS AHHHHHH

— LIZZOOOOO (@lizzo) January 31, 2022
Me too, Lizzo, me too. Okay, okay, so Rihanna's pregnancy probably means we're not going to be getting an album or basically any new music for another 16 years at minimum, but, honestly? Who cares? Rihanna is having a freaking baby, y'all! A baby! P.S. It's the fact Lizzo and Rihanna have constantly supported each other for me *cries*.
That's it... that's the tweet pic.twitter.com/ZgbPMcXwJw

— LIZZOOOOO (@lizzo) June 24, 2019
KID CUDI CELEBRATES HIS 38TH BIRTHDAY IN STYLE
Headed to my bday dinner. Feelin fuckin fantastic pic.twitter.com/TscWrPFoUk

— The Chosen One : I YOU FRESHIE 4EVER (@KidCudi) January 29, 2022
While COVID may have prevented him from inviting guests like Kanye West, Pete Davidson, and Timothée Chalamet, Kid Cudi still pulled out all of the style stops ahead of his birthday dinner over the weekend. That vintage Star Wars shirt is absolutely everything. I'm also loving those pearl necklaces. Actually, I need this entire outfit!
Thank u for all the birthday love yall!! Man yall let me know im loved everyday but on my bdays yall really show up and it warms my fuckin soul everytime. I am happy to be alive w u all

— The Chosen One : I YOU FRESHIE 4EVER (@KidCudi) January 31, 2022
CARDI B WANTS TO HANG OUT WITH MEGAN MARKLE
I need a chat with Megan Markle.

— Cardi B (@iamcardib) January 26, 2022
Cardi B is one of the funniest people on Twitter, but based on her tweets over the last few days, she hasn't felt in a laughing mood of late. Obviously, fame and fortune aren't everything they're cracked up to be. Sending love and positive vibes to you, Cardi! Oh, and don't forget to take photos if you and Megan Markle do hang out!
Mood pic.twitter.com/HHh09IH5J4

— Cardi B (@iamcardib) January 27, 2022
MARIAH CAREY IS LOVING THE ATLANTA SNOW
— Mariah Carey (@MariahCarey) January 29, 2022
LOL. Don't get me wrong, I love the snow, but Mariah Carey really, really, really loves the snow, huh? Did that remix of "All I Want for Christmas" leave anybody else absolutely quaking? It truly is the holidays every day for Mariah. And here's me thinking she was stored in a cryogenic festive pod until December.
Festivity and joy follows you Queen ILYSM pic.twitter.com/ZWPxAwW31P

— Ashley (@alwaysbeourmimi) January 29, 2022
BARRY MANILOW WOULD LIKE TO STAY OUT OF THE SPOTIFY DRAMA
I recently heard a rumor about me and Spotify. I don't know where it started, but it didn't start with me or anyone who represents me.

— Barry Manilow (@barrymanilow) January 28, 2022
If one good thing has come from the whole Neil Young and Joni Mitchell versus Spotify and Joe Rogan drama, it's me finally discovering Barry Manilow has a Twitter account. Unfortunately, the "Mandy" singer doesn't tweet all that much. Can someone on his team see to this? The Dionne Warwick potential is off the scale!
DUA LIPA IS NOR'EASTER BUT MAKE IT FASHION
everything is totally fine pic.twitter.com/oXPpMOmr5U

— DUA LIPA (@DUALIPA) January 29, 2022
Leave it to Dua Lipa to transform nor'easter into a fashion statement. I have to respect it! While most of us are muddling through the snow in ugly waterproof vests and thermal pants, Dua is out here serving like a double-page Vogue spread! Seriously, though, I'm going to need somebody to tell me where I can get those sunglasses?
Why you looking like a super hero lol

— DRUMMER Boy (@ValentinoDrums) January 29, 2022
CHARLI XCX IS BRINGING BOOBOGRAPHY TO TIKTOK
i don't do choreography i do boobography: pic.twitter.com/HAwPXweStG

— Charli (@charli_xcx) January 27, 2022
Is boobography the next big viral dance trend about to take off on TikTok? Well, if Charli XCX has a say in the matter, maybe! Oh, and while we're here, can we talk about what an absolute banger Charli and Rina Sawayama have delivered in the form of "Beg for You?" It's the collaboration of my hyperpop dreams! *Sings* "Beg for you! Beg for you!"
heres the thing: if beg for u continues to grow & get massive it will give rina & i a platform to bring more avant garde music to the mainstream & then the charts & everyones minds will be filled w bops like xs & vroom vroom.. which is kinda the ultimate goal: so stream beg ASAP!

— Charli (@charli_xcx) January 31, 2022
NICKI MINAJ SEASON APPROACHING
Wow. Fuck yes. #DoWeHaveAProblem in 8 days.
2.4.22 pic.twitter.com/jPuCkLaxmI

— Nicki Minaj (@NICKIMINAJ) January 27, 2022
Nicki Minaj Season approaching! A couple of years on from announcing her retirement from music, Nicki is back and ready to save rap with her new single, "Do We Have a Problem," starring Lil Baby. Are we ready, Barbs? Something tells me this is going to be her biggest, baddest era yet! Just get a load of these lewks! Iconic!
2.4.22 pic.twitter.com/asnZOyIDQz

— Nicki Minaj (@NICKIMINAJ) January 30, 2022
HALLE BAILEY IS LIVING HER BEST LIFE IN THE MALDIVES
having so much fun in the maldives working on new music can't wait to put it out for you all pic.twitter.com/NMYXdkq0dA

— Halle (@HalleBailey) January 30, 2022
I feel like I talk about her big sister, Chlöe, in this column every Wednesday, but this time I want to talk about Halle Bailey! I've been absolutely loving seeing The Little Mermaid star living her best life on vacation in the Maldives over the last few days! And how good does this new music sound? A totally different vibe to "Have Mercy!"
suns out, buns out pic.twitter.com/ukO58z83Ph

— Halle (@HalleBailey) January 27, 2022
JAMES BLUNT HAS A WARNING FOR SPOTIFY
If @spotify doesn't immediately remove @joerogan, I will release new music onto the platform. #youwerebeautiful

— James Blunt (@JamesBlunt) January 29, 2022
And that, everybody, is what you call a threat.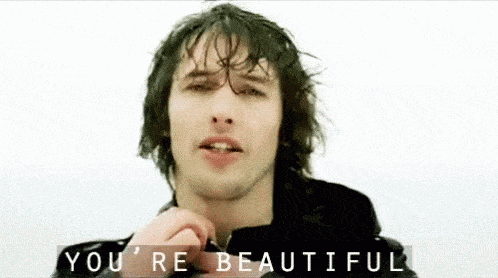 This is a very plausible contender for the best tweet ever

— Matthew Stadlen (@MatthewStadlen) January 29, 2022
-
Follow We Are: The Guard on Twitter for more! x
Sources:
James Blunt GIF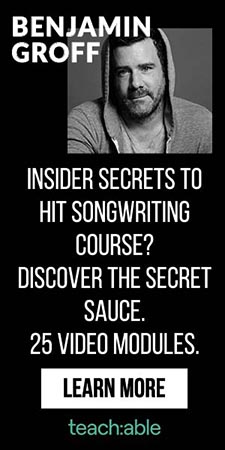 Jess Grant is a frustrated writer hailing from London, England. When she isn't tasked with disentangling her thoughts from her brain and putting them on paper, Jess can generally be found listening to The Beatles, or cooking vegetarian food.