10 TWITTER MOMENTS: LIZZO GOT SHOUTED OUT BY BEYONCÉ
Photo by Lizzo
Kanye West returned to Instagram on Monday, and unsurprisingly, his first post was as chaotic as ever. Does anybody else miss it when he used to tweet about water bottles and getting emotional over fonts? Anyways. The Donda rapper wasn't the only artist driving clicks and making a noise on social media over the last seven days, as we're about to find out in the latest edition of We Are: The Guard's 10 Twitter Moments, featuring Lizzo, Lady Gaga, Lil Nas X, and more!
-
LIZZO GOT SHOUTED OUT BY BEYONCÉ
BITCH BEYONCÉ SAID MY NAME

BYEEEEEEEEEEEEEEEEEE

— FOLLOW @YITTY (@lizzo) August 6, 2022
Lizzo freaking out at Beyoncé shouting her out in "BREAK MY SOUL (THE QUEENS REMIX)" is all of us. Seriously, though, We Are: The Guard has been championing Lizzo for as long as we can remember, so it's genuinely awesome to see her getting this kind of recognition. DROP THE COLLAB, BEYZO!
I ALWAYS BELIEVED IN ME NOW BEYONCÉ BELIEVE IN ME TOOpic.twitter.com/58785OOHAT

— FOLLOW @YITTY (@lizzo) August 6, 2022
LADY GAGA CONFIRMED HER ROLE IN JOKER 2
Joker: Folie à Deux
10.04.24 pic.twitter.com/obp7T9lBFL

— Lady Gaga (@ladygaga) August 4, 2022
I'm about to make Joker 2 my whole personality, I fear?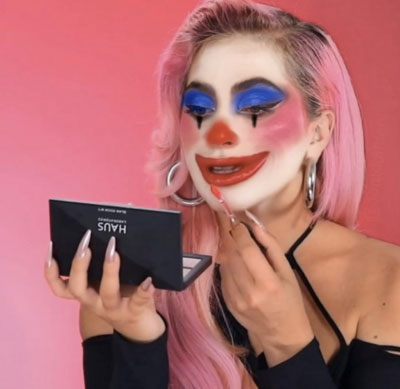 OH BAFTA SECURED

— maria (@gagamajesty) August 4, 2022
LIL NAS X EMBRACED HIS INNER VAMPIRE
— NASARATI (@LilNasX) August 6, 2022
Lil Nas X is officially entering his Sexy Gothic Vampire Era™, and honestly? I'm absolutely here for it. I'm definitely thinking we need a Twilight remake with Lil Nas X in the lead role of Edward Cullen? Can we also take a moment to appreciate those six-pack abs? Robert Pattinson could never!
Same

— Kalil330 (@KalilMoore8) August 6, 2022
had to try out the #PlasticOffTheSofaChallenge pic.twitter.com/7NLVN55H9x

— Chlöe (@ChloeBailey) August 5, 2022
The runs? The range? The whole technique?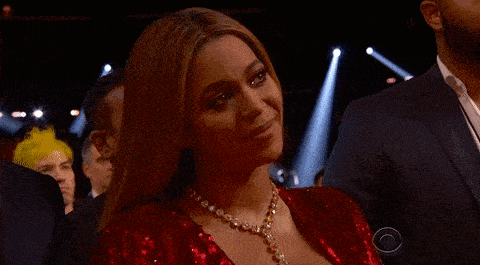 Lmao no because exactly!! Ain't nobody got the instrumental BUT CHLOE DO

— (@bxxchie) August 5, 2022
HALLE BAILEY WAS AN ANNOYING LITTLE SISTER
omfg i used to annoy chloe so bad https://t.co/wK3pGH8WeO

— Halle (@HalleBailey) August 5, 2022
Chloe and Halle Bailey really haven't changed over the years, huh? Hahaha. While Chloe was singing like the rent was due on Friday, Halle was busy looking back at her best troll moments. What can I say? As a little sister myself, I can confirm it's our role to be the most annoying human being of all time!
Chlöe was stressing like she was a mom with a house, full of bad a$$ kids

— Chlöe's Music (@Bossy7198) August 5, 2022
MEGAN THEE STALLION ANNOUNCED TRAUMAZINE
— TINA SNOW (@theestallion) August 4, 2022
Erm, did somebody say: "ALBUM TITLE?" Megan Thee Stallion is officially coming, Hotties. If her latest tweets are any kind of sign, something tells me this album is about to go the hell off. Meanwhile, find me over here inserting the word "traumazine" into every sentence I can over the next few weeks!
It almost that time… pic.twitter.com/oLEgn84CgG

— TINA SNOW (@theestallion) August 9, 2022
GRIMES CAME OUT AGAINST THE MINIONS
OHHHH fuck this was supposed to be from my burner account I shud delete this ok I'm so sorry

— (@Grimezsz) August 4, 2022
Me reading this: "I love you but please turn off ur phone or give me a dall. I cannot support hate. Please stop this. I know this isn't your heart." Jokes aside, it takes a brave, courageous kind of soul to come out against the Minions on Twitter. Azealia Banks is surely typing her response as we tweet!
No, this is BECAUSE she wasn't on the minions soundtrack

— abel jones (slug hater era) (@xX_ab31_Xx) August 4, 2022
NICKI MINAJ REACTED TO THE MTV VMAS ANNOUNCEMENT
I'm receiving the Video Vanguard Award at the 2022 #VMAs! You don't want to miss my performance – Sunday August 28 at 8p on @MTV Aaaahhhhhh csfxffvmmkbdsavgkmkkevhvjj pic.twitter.com/dPGgXe2gZA

— Nicki Minaj (@NICKIMINAJ) August 8, 2022
It's been a long time coming, but on Tuesday, the MTV VMAs finally announced the news all of the Barbz have been hoping to hear: Nicki Minaj is the recipient of the 2022's Video Vanguard Award. Nicki has been serving us iconic visuals and aesthetics for over a decade, so this is totally deserved. LEGEND!
DESERVED. Nicki been giving visuals since the beginning pic.twitter.com/qodnHD8TJT

— Drebae (@Drebae_) August 8, 2022
MACHINE GUN KELLY FINALLY BECAME AN ADULT
i really enjoy red wine now, am i all grown up?

— colson (@machinegunkelly) August 4, 2022
WELCOME TO ADULTHOOD, MACHINE GUN KELLY. No, really, forget paying your bills, doing your household chores, and maintaining healthy, loving relationships with your friends and family. Nothing truly says "adulthood" quite like successfully drinking a whole glass of wine without grimacing. LOL!
Oh no what's next? Playing golf?

— flor | -5 mgk cle (@Flornicol_XX) August 4, 2022
MARIAH CAREY PAID TRIBUTE TO OLIVIA NEWTON-JOHN
I dressed up as Bad Sandy for Halloween in 5th grade and thought I was everything. Years later, THE Olivia Newton-John walked out onto my stage in Melbourne, Australia and we sang our hearts out together to "Hopelessly Devoted To You." This is a moment I will never ever forget. pic.twitter.com/P4jsfV9Dsp

— Mariah Carey (@MariahCarey) August 9, 2022
RIP to a queen!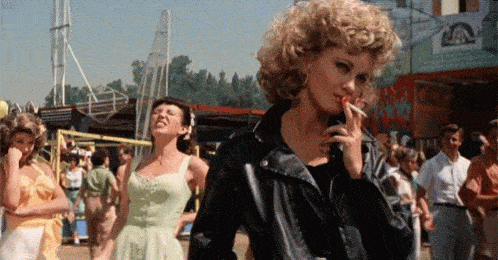 you truly loved each other may she rest in peace pic.twitter.com/2Z3LMTPMYq

— mariah carey 7media (@MCAREYARCHIVES) August 9, 2022
-
Follow We Are: The Guard on Twitter for more! x
Sources:
Lady Gaga Meme
Beyoncé GIF
Grease GIF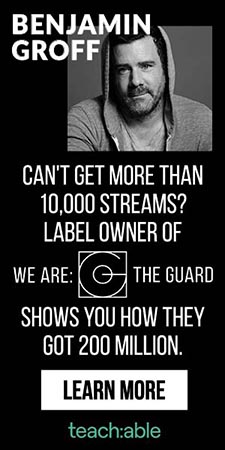 Jess Grant is a frustrated writer hailing from London, England. When she isn't tasked with disentangling her thoughts from her brain and putting them on paper, Jess can generally be found listening to The Beatles, or cooking vegetarian food.