10 TWITTER MOMENTS: LIZZO TWERKS AT THE POLLS TO THE SOUNDS OF BIG FREEDIA
Okay, so I admit that there were more urgent matters to attend to this week than checking out what our favorite bands and artists were up to on Twitter, but We Are: The Guard has gone ahead and compiled a whole bunch of 280-character highlights for your reading pleasure regardless. They're still counting the votes at the time of writing this introduction, but if the results haven't gone the way that you wanted where you are, then here's hoping that you can find at least a momentary escape from said political reality in this latest edition of Twitter Moments. Fingers and thumbs at the ready, then, as it's time to scroll through the following tweets from Lizzo, Kanye West, Rihanna, Mariah Carey, Ariana Grande, and plenty of others.
-
LIZZO TWERKS AT THE POLLS TO THE SOUNDS OF BIG FREEDIA
THEY DON'T WANT ME TWERKIN AT THE POLLS SO I'M TWERKIN AT THE POLLS! pic.twitter.com/oWXGfUAZXh

— |L I Z Z O| (@lizzo) November 6, 2018
NOTHING BUT RESPECT FOR MY PRESIDENT! I mean it, Lizzo is basically a national treasure at this point. Forget free stickers – there was no greater incentive to get out and vote in California yesterday than the chance to see America's Next Top Bop Star twerking at the polls to the sounds of Big Freedia!
KANYE WEST GETS FLAME BROILED BY BURGER KING
Explains a lot https://t.co/CalmlcD3eu

— Burger King UK (@BurgerKingUK) November 5, 2018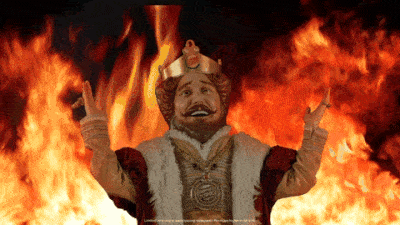 WOKE AXL ROSE IS THE BIGGEST PLOT TWIST OF 2018
Unfortunately the Trump campaign is using loopholes in the various venues' blanket performance licenses which were not intended for such craven political purposes, without the songwriters' consent.

Can u say "shitbags?!"

— Axl Rose (@axlrose) November 4, 2018
Woke Axl Rose is the plot twist that I didn't see coming this 2018. Like we needed any further proof that we're currently living in a glitched-out simulation... Jokes aside, you KNOW that you've fucked up as a President when the biggest asshole in the entire music industry is calling you a "shitbag."
BAD GAL RIRI BANS TRUMP
Not for much longer...me nor my people would ever be at or around one of those tragic rallies, so thanks for the heads up philip! https://t.co/dRgRi06GrJ

— Rihanna (@rihanna) November 5, 2018
Apparently Woke Axl Rose (I'm thinking of starting a SoundCloud producer project under that name) wasn't the only artist banning Donald Trump from using their music at his rallies this week. This is just another reason why Rihanna is officially the baddest gal to walk the earth. P.S. Any update on R9, Riri?!
CHRISTMAS IS COMING BECAUSE MARIAH CAREY SAYS SO
Me on Oct 31 Me on Nov 1 pic.twitter.com/RigjhM6Ey0

— Mariah Carey (@MariahCarey) November 1, 2018
Mariah Carey is the Queen of Holidays, so if Mariah Carey says that it's time to start celebrating Christmas, THEN IT'S DANG WELL TIME TO START CELEBRATING CHRISTMAS! I don't care if there's still 48 days to go, it's never too early to listen to Mimi kill her rendition of "Silent Night."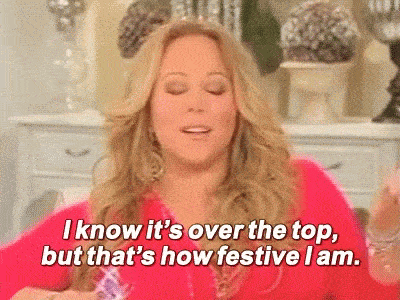 EMPRESS OF'S MOM IS HER #1 FAN
Who's gonna pray for you more than your own mom https://t.co/9yHm9qG7E3

— Tia Empress Of (@EmpressOf) 31 October 2018
I love moms. Moms are the best. And Momma Empress Of is no exception. Just look at this tweet that she posted thanking her daughter's fans for getting the video for "When I'm With Him" (which, FYI, is a total bop) to 100,000 views. Have you ever seen anything so pure?! Protect this lady at all costs.
SEXY VOLDEMORT DANCES TO ARIANA GRANDE'S "DANGEROUS WOMAN"
i never knew i needed this .... but now that it's here, i only know my life in two chapters .... life before sexy voldemort stripping to dangerous woman and life after sexy voldemort stripping to dangerous woman https://t.co/CRX9KJIQDF

— Ariana Grande (@ArianaGrande) 2 November 2018
Forget those shady (and since-deleted) subtweets aimed at Pete Davidson. There was something of far greater importance posted to Ariana Grande's Twitter feed this week: This video of Sexy Voldemort dancing to Ari's 2016 hit single "Dangerous Woman." Sweetener World Tour support act confirmed?!
ELOHIM FACETIMES WITH SKRILLEX
I like your eyes @Skrillex pic.twitter.com/7g2n58hvhZ

— ELHIM (@elohimmusic) November 6, 2018
WE STAN A COUPLE OF SIDE-BANG LEGENDS! For real, though, how I'd love to have been a fly on the wall during this FaceTime call between Elohim and Skrillex. Perhaps they were organizing some kind of collab?! My inner emo is hyperventilating at the thought!
CAN SOMEONE TELL ELON MUSK TO LOG OUT OF HIS GIRLFRIEND'S TWITTER ACCOUNT?!
— Grimes (@Grimezsz) November 2, 2018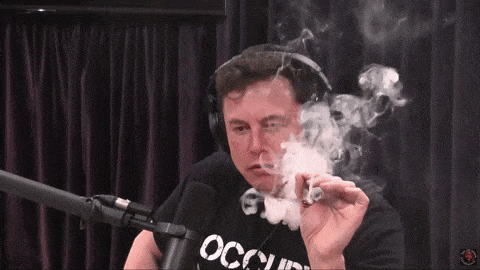 ALESSIA CARA DEFENDS HER OVERSIZED SUIT
I don't like giving attention to negative comments, but I just want to log onto my twitter & be able to talk to my supporters without seeing the same shit about what I wear. I work too hard as a writer and artist to be reduced down to the girl who dresses bad. do something else!

— ac (@alessiacara) November 5, 2018
THIS IS WHY WE CAN'T HAVE NICE THINGS, INTERNET! No, really, Alessia Cara is the sweetest human being who ever lived and I'll defend her to my dying breath. Not to mention her oversized suit is everything and to the trolls who think otherwise, well, I have one thing to say to you: Thank u, next!
-
Don't forget to follow We Are: The Guard on Twitter for more. x
Jess Grant is a frustrated writer hailing from London, England. When she isn't tasked with disentangling her thoughts from her brain and putting them on paper, Jess can generally be found listening to The Beatles, or cooking vegetarian food.