10 TWITTER MOMENTS: MADONNA AND LADY GAGA END THEIR EIGHT-YEAR FEUD
It has absolutely nothing to do with music, but if I had to pick my favorite thing to happen on Twitter this week, it would have to be the CIA live-tweeting the Oscars. I mean...
In #BlackPanther, a unique metal called #vibranium helped the fictional African nation of #Wakanda become the most technologically advanced country on the planet.#ReelvsRealCIA #Oscars

Do you think vibranium is:

— CIA (@CIA) 25 February 2019
...you don't get THIS kind of content on Instagram or Snapchat or TikTok or whatever app it is that the kids are using these days. Anyways, while the CIA was defending the nation with their random movie trivia, our favorite bands and artists were also busy entertaining us this week with their 280-character odes to the Oscars and beyond. Make sure that your phone battery is fully charged, then, as it's time to scroll through another edition of We Are: The Guard's 10 Twitter Moments, featuring Madonna, Cardi B, The Weeknd, and more!
-
MADONNA AND LADY GAGA END THEIR EIGHT-YEAR FEUD
Don't Mess with Italian Girls......,,..,,,,,,, @ladygaga #winner #starisborn #oscar #theparty @JRart pic.twitter.com/n5Gev7icqj

— Madonna (@Madonna) February 25, 2019
Skin?! Cleared.
Crops?! Flourishing.
Hotel?! Trivago.
Jokes aside, I'm so happy that my Italian queens have finally come together after eight years of warfare to restore peace to the land and its people. This should be in history textbooks.
CARDI B IS LOOKING FOR A CHEF
Breakfast, Lunch ,Dinner .Tired of eating the same shit pic.twitter.com/BzbzWkwNt4

— iamcardib (@iamcardib) February 25, 2019
Since I failed at my audition to become Kylie Jenner's new BFF, I'm now in the process of applying to become Cardi B's chef. No, really, Cardi, hotline bling me for the best grilled cheeses and PB&Js in the whole of LA.
PS: Anyone for a bonus video of Kulture?!
This is one my favorite songs from my daddy the other ones you'll hear it tonight !! Go PAPA Go PAPA #Fatherof4 pic.twitter.com/UcnLAkbNL1

— iamcardib (@iamcardib) February 22, 2019
PHOEBE BRIDGERS WANTS TO DO "SHALLOW" WITH CONOR OBERST
petition to make conor do shallow with me on tour

— millennial falcon (@phoebe_bridgers) February 25, 2019
WHERE DO I SIGN?! CC: @ConorOberst?!
Oh, and don't forget to recreate "THE LOOK!"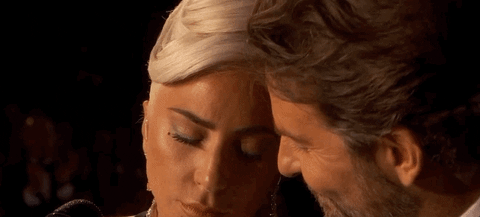 LIZZO HAS A SECRET ADMIRER
Get you a man that looks at you the way @ShawnMendes looks at me doing press @BRITs ‍♀️ pic.twitter.com/EQ2fDqgQHI

— |L I Z Z O| (@lizzo) 20 February 2019
OMG! Shawn Mendes is thirsty for the "Juice," baby! Hahaha! This video of the Canadian hottie eyeing up Lizzo at the Brit Awards last Wednesday is officially giving me life! Lizzo really is THAT bitch!
ALAYNA HAS A QUESTION
Why does everyone have the same teeth now

— alayna (@alaynamusic__) February 20, 2019
*Goes to LA once*
ALICIA KEYS TAKES US TO PIANO PRACTICE
It's ok!!! You have to be the worst before u can be the best.
Can u feel me on this?? Keep working on your greatness!!! pic.twitter.com/yuBUQEqgtS

— Alicia Keys (@aliciakeys) 20 February 2019
Let's face it, Alicia Keys is far too talented for her own good (did you SEE her Grammys medley?!), but the NYC native is here to remind us that it isn't easy being a genius! It takes hard work and determination, and yes, even geniuses suck on occasion!
ELOHIM IS A FEMINIST ICON
when I see festival lineups with 14% female artists or I listen to alternative radio and you hear a female once an hour if you're lucky I feel defeated confused and frustrated but also FIRED UP.

I AM RIGHT HERE!
DO YOU SEE ME?
I AM WILLING TO GIVE YOU EVERYTHING for respect pic.twitter.com/YDCqphgTKL

— ELHIM (@elohimmusic) 20 February 2019
YAAAAAS!!!!!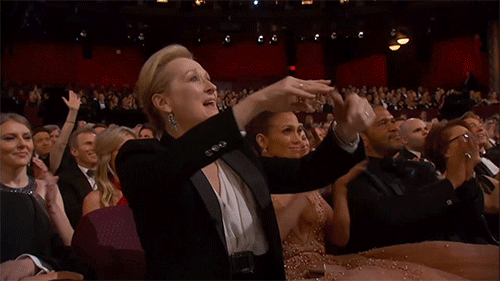 THE WEEKND STILL HASN'T DROPPED THE ALBUM
one spliff a day keep the demons away...

— The Weeknd (@theweeknd) February 20, 2019
Abel Makkonen Tesfaye, these better be some kind of lyrics because I NEED THAT GODDAMN ALBUM! Stop scrolling through Bella Hadid's Instagram and GET YOUR ASS BACK IN THE STUDIO!
CAPPA CAN'T SLEEP WITH SOCKS ON
Trying to fall asleep with socks on is some sort of torture

— CAPPA (@cappamusic) February 26, 2019
There are two types of people in this world: People who sleep with socks on, and people who sleep without socks on. And if you fall into the former camp: You're weak, your bloodline is weak, and you will not survive the winter.
— Fleurie (@fleuriemusic) February 26, 2019
THE 1975's MATTY HEALY WILL STEAL YOUR AIRPODS
— matty (@Truman_Black) February 26, 2019
Of course The 1975's Matty Healy is that one person in iMessage who never says anything for six months and then suddenly appears with a selfie like this. Can this man be any more of a Meme Lord?!
PS: Did anyone else cry at the fact that Matty has named this group chat "My brothers?"
-
Don't forget to follow We Are: The Guard on Twitter for more! x
Jess Grant is a frustrated writer hailing from London, England. When she isn't tasked with disentangling her thoughts from her brain and putting them on paper, Jess can generally be found listening to The Beatles, or cooking vegetarian food.