10 TWITTER MOMENTS: MADONNA HAS THE QUARANTINE CRAZIES
If you thought our faves wouldn't have all that much to say for themselves on Twitter now they – along with almost every other human on the planet – is quarantining and chilling, well, apparently you'd be completely wrong! It turns out sitting around doing nothing only makes celebs want to post about themselves even more! And as a social media addict (read: messy b*tch who lives for drama), I'm absolutely here for it! On that note, let's check out this week's edition of We Are: The Guard's 10 Twitter Moments, featuring Madonna, Ariana Grande, Cardi B, and plenty of others!
-
MADONNA HAS THE QUARANTINE CRAZIES
Living in Special Times............thank GOD for imagination and fried fish! #quarantine #covid_19 #staysafe #becreative pic.twitter.com/AsStqQObOO

— Madonna (@Madonna) March 20, 2020
Oh...dear...God. Madge has actually gone mad in quarantine, hasn't she? Can someone get this woman a bowl of pasta ASAP?
See? Not so easy, is it? https://t.co/LY9Qha35RK

— Al Yankovic (@alyankovic) March 21, 2020
DUA LIPA INVENTED SOCIAL DISTANCING
I don't make the rules pic.twitter.com/L3jMrF5OFf

— DUA LIPA (@DUALIPA) March 18, 2020
OMG. That moment when you realize Dua Lipa literally invented the concept of social distancing.
P.S. Dua and Anwar are quarantine relationship goals, am I right or am I right?
self care sundays ok pic.twitter.com/ZeSEQnjLVo

— DUA LIPA (@DUALIPA) March 22, 2020
TROYE SIVAN HAS CORONAVIRUS ANXIETY
— troye (@troyesivan) March 24, 2020
When Troye Sivan said "shortness of breath," my anxiety felt that...
twll me why half of my body is hanging out the window laughing at this

— paul klein (@pauljasonklein) March 24, 2020
TYLER, THE CREATOR IS HAVING THE BEST QUARANTINE EVER
went sledding pic.twitter.com/t6c552EA8O

— Tyler, The Creator (@tylerthecreator) March 22, 2020
OF COURSE Tyler, the Creator is spending quality quarantine time on a ski resort making smoothtastic, retrodelic beats. BRB, it's time to vibe!
LOOKS LIKE SHANIA TWAIN AND LEWIS CAPALDI MADE IT
This is hilarious @LewisCapaldi pic.twitter.com/xJ6Js2u64e

— Shania Twain (@ShaniaTwain) March 24, 2020
There's not a whole lot that impresses Shania Twain, but it seems she's making an exception for Scotland's Lewis Capaldi. Brad Pitt could never.
Looks like we made it https://t.co/2dIegua65w

— Lewis Capaldi (@LewisCapaldi) March 24, 2020
KEHLANI CELEBRATES ADEYA'S BIRTHDAY
MY BABY IS ONE MY FIERY ARIES MY WHOLE HEART EVERYDAY I AM SHOCKED HONORED AND MORE IN LOVE. i love you the most!!!!!!!! here's some tiny throwbacks #HAPPYBIRTHDAYADEYA pic.twitter.com/2mX0UuZ6g9

— Kehlani (@Kehlani) March 23, 2020
Can you believe it's been a year since Kehlani gave birth to Adeya? I've said it before and I'll say it again: I'M THE PROUDEST AUNTIE!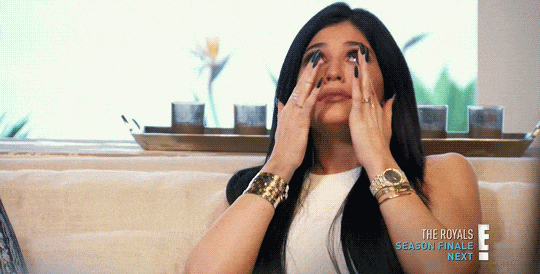 DON'T TRY THIS IN QUARANTINE: DOJA CAT EDITION
just took a boner pill lets see where this goes

— BIG D (@DojaCat) March 24, 2020
No one:
Nobody:
Doja Cat in quarantine: BONER PILL.
uh oh https://t.co/Mth31sjOAV

— BIG D (@DojaCat) March 24, 2020
GAL GADOT FORGOT TO INCLUDE CHARLI XCX IN HER "IMAGINE" COVER
sorry i'm late guys!! (jk) pic.twitter.com/HzDoe3w8rk

— Charli (@charli_xcx) March 19, 2020
Acne: Cleared. Crops: Thriving. Coronavirus: Cured. No, really – Charli XCX is most definitely the missing piece from Gal Gadot's cover of "Imagine." Millie Bobby Brown who?
ARIANA GRANDE IS SPENDING QUARANTINE COVERING WHITNEY HOUSTON
u know i love u boy pic.twitter.com/2XFRXrBvcd

— Ariana Grande (@ArianaGrande) March 19, 2020
Ariana covering Whitney Houston's "I Believe in You and Me" while holed up in quarantine? This...hits different.
AND FINALLY A PSA FROM CARDI B
BE AWARE pic.twitter.com/NGRyqVPJ39

— iamcardib (@iamcardib) March 21, 2020
Belcalis Marlenis Almánzar, I...
-
Quarantine and chill and follow We Are: The Guard on Twitter for plenty more! x
Jess Grant is a frustrated writer hailing from London, England. When she isn't tasked with disentangling her thoughts from her brain and putting them on paper, Jess can generally be found listening to The Beatles, or cooking vegetarian food.