10 TWITTER MOMENTS: MAGGIE ROGERS PROTESTS AT THE SUPREME COURT
Kanye West deleted his Twitter account this week, which basically means that this column is over.
Thanks for tuning in.
It was nice while it lasted.
PSYCH!
As much as Yeezy likes to think that social media is all about him and him only, he's very, very wrong.
Plus, who thought that they'd come out of the whole Kanye-Taylor Swift beef ACTUALLY ON THE SIDE OF T-SWIZZLE?!
Taylor wasn't the only artist getting political over the last seven days, however, as we're about to discover in the latest edition of We Are: The Guard's 10 Twitter Moments. Buckle up, then, as it's time to check out the following 280-character highlights from Maggie Rogers, Jennifer Lopez, Lil Pump, Cardi B, Lana Del Rey, and more.
-
MAGGIE ROGERS PROTESTS AT THE SUPREME COURT
Come senators, congressmen
Please heed the call
Don't stand in the doorway
Don't block up the hall
For he that gets hurt
Will be he who has stalled
There's a battle outside
And it is ragin'.
It'll soon shake your windows
And rattle your walls
For the times they are a-changin' pic.twitter.com/O7BGRNT0xM

— Maggie Rogers (@maggierogers) October 6, 2018
Maggie Rogers WINS Twitter this week with this photo of her protesting Brett Kavanaugh's confirmation at the Supreme Court of the United States on Saturday! It's one thing to write an Instagram caption or tweet, but it's another thing to go out and take a physical stand against the people running this country (and risk getting arrested in the process)! Here's to more Brave Activist Queens like her!
IT'S DILLON FRANCIS' BIRTHDAY AND HE'LL COMPLAIN IF HE WANTS TO
You ruined my Bday whoever you are. pic.twitter.com/yJEdqJqHZt

— Dillon Francis (@DILLONFRANCIS) October 6, 2018
Let this video serve as a warning to all of my friends and family members. If you so much as THINK about getting me a fruit arrangement for my birthday, then prepare for repercussions. Having to turn one year older is depressing enough as it is, let alone when it involves being gifted tiered melons. NOW LET ME HAVE MY CAKE AND EAT IT!
BREAKING NEWS: J.LO GETS TIRED TOO
A whole mood.... pic.twitter.com/OoP7mwwlnU

— Jennifer Lopez (@JLo) October 3, 2018
I always thought that Jennifer Lopez was some kind of supernatural being who only slept one day a year in a hyperbaric oxygen chamber, but it seems that she's human who gets tired just like the rest of us. Suddenly I don't feel so bad about my three-naps-a-day habit. What can I say?! A girl needs her beauty sleep!
OH GOD, LIL PUMP IS A FLAT-EARTHER
THE EARTH IS FLAT

— Lil pump (@lilpump) October 4, 2018
We've reached peak Lil Pump, people, I repeat, WE'VE REACHED PEAK LIL PUMP!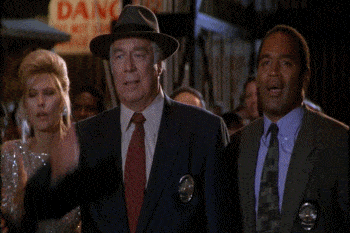 AMBER MARK AND JEFF GOLDBLUM ARE ICONIC
Played a private show for my @UMG fam & then danced the night away with the magic that is Jeff Goldblum pic.twitter.com/bLhm0hYaf8

— Amber Mark (@Amb3rMark) October 3, 2018
Amber Mark and Jeff Goldblum?! NAME A MORE ICONIC DUO! I have no idea how this talented pair ended up in the same room together, but I'm living for it! Can we also talk about the lewks being served in this frameable photo?! There's Amber working her whole Destiny's Child circa "Survivor" vibe, then there's Jeff rocking a turquoise suit and ZEBRA-PRINT LOAFERS! "Legendary" doesn't cover it!
SWMRS GIVE ME HOPE
so much wrong with the decisions made today by horrible people who don't represent the majority of our country. Our government continues to fail us on every level. Let this be a reminder. 1 month today is the most important election to date. We can and will remove these monsters

— SWMRS (@swmrs) October 6, 2018
Kurt Cobain once said that "the duty of youth is to challenge corruption," which is precisely why young bands like SWMRS give me hope for the future. The "Berkeley's on Fire" boys are intent on using their platform to make a difference and be allies for women everywhere, and honestly?! I'm HERE for it! Just make sure that you do what they say and GET OUT AND VOTE ON NOVEMBER 6TH!
FREEDOM FRY WANT A "THRILLER" MOVIE
Sometimes I really wish that "Thriller" had been a full length movie. It would have been the coolest horror movie ever. ‍♀️‍♂️ pic.twitter.com/tvtPErCM0O

— Freedom Fry (@freedomfrymusic) October 6, 2018
As someone who spent their entire childhood watching the "Thriller" music video on repeat on VHS, I TOTALLY agree with this tweet! I suppose that a full-length movie technically does exist in the form of An American Werewolf in London, but it doesn't star Michael Jackson in the lead role, does it?! P.S. Speaking of spooky stuff, check out Freedom Fry's certified Halloween bop "Zombie Love" over at We Are: The Guard's New Indie Music!
SAN HOLO HAS STOLEN MY HEART
brought my smallest biggest fan on stage last weekend at @aclfestival ‍♀️she's awesome :) pic.twitter.com/RFFB1dOM2p

— San Holo [album1 out now] (@sanholobeats) October 8, 2018
UGH! Like I needed any more reasons to love San Holo! This video of the Dutch producer dancing with a little girl on stage at Austin City Limits has officially stolen my heart <3! Oh, and can we also take a moment to appreciate how cool this kid's parents are?! The only concert that I was taken to as a five-year-old was Bon Jovi and I'm still mentally scarred to this day!
CARDI B IS CRAZY FOR KULTURE
KK sooo chubby ! My lil fat fat

— iamcardib (@iamcardib) October 3, 2018
Me waiting for Cardi B to upload a photo of Kulture to Instagram like...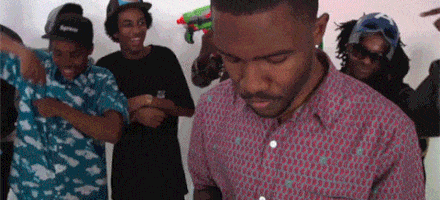 STOP EVERYTHING, LANA DEL REY AND AZEALIA BANKS ARE BEEFING
I won't not fuck you the fuck up. Period.

— Lana Del Rey (@LanaDelRey) October 9, 2018
HOLD THE FREEK UP! *Sound of car brakes slamming!* I was seconds away from sending this column over to my editor for review when Lana Del Rey took to Twitter to fire the SHOTS OF THE YEAR at Azealia Banks! Since when are Lana and Azealia beefing?! Are the pair really going to physically fight each other?! Will this tweet be deleted by the time that I publish this post?! I'M SHOOKETH TO THE CORE AND NEED TO KNOW MORE! BRB, going to spend the rest of my day hitting refresh on Lana's Twitter feed!
-
Follow We Are: The Guard on Twitter for more! x
Jess Grant is a frustrated writer hailing from London, England. When she isn't tasked with disentangling her thoughts from her brain and putting them on paper, Jess can generally be found listening to The Beatles, or cooking vegetarian food.