10 TWITTER MOMENTS: MARIAH CAREY ANNOUNCES THE START OF CHRISTMAS
It's Tuesday night at the point of writing, which means I have absolutely no idea who's won the election. No, really – Kanye West could be president-elect by the time you read this! I'm clearly hoping that isn't the case, but if the election hasn't gone in the direction we wanted, here's the latest edition of We Are: The Guard's 10 Twitter Moments to provide us with some much-needed distraction. Check out the following tweets from Mariah Carey, Shawn Mendes, The Weeknd, and more!
-
MARIAH CAREY ANNOUNCES THE START OF CHRISTMAS
Guess what? ❄️ pic.twitter.com/2IUNkCOyCz

— Mariah Carey (@MariahCarey) November 1, 2020
The Queen of the Shifting Seasons has spoken! IT'S TIME...for Mariah Carey to earn a whole bunch of royalties! Okay – so I'm pretty sure I made the same joke last year, but a gag is a gag!
SHAWN MENDES IS A SMELLY MAN
Everybody farts, especially me

— Shawn Mendes (@ShawnMendes) October 29, 2020
SKSKSK! LOG OFF, CAMILA!
P.S. I can't with these two <3!
Me, but beat up, and a Miami witch. THE HALLOWEEN SPIRIT IS NEVER CANCELED !!!!!!!! (caption by camila) pic.twitter.com/YqSNqkrMD5

— Shawn Mendes (@ShawnMendes) October 31, 2020
THE WEEKND IS THE KING OF HALLOWEEN
— The Weeknd (@theweeknd) November 1, 2020
OMGGG! I didn't think The Weeknd could top last year's Joker costume, but he's only gone and done it! Can we officially declare Mr. Abel Tesfaye the King of Halloween, already?
The Weekend as The Nutty Professor was hands down the best costume this Halloween pic.twitter.com/6he1adovRY

— ye (@kanyewest) November 2, 2020
ARIANA GRANDE HAS A FAN IN BAGEL BITES
wait this is really a tweet from bagel bites that's crazy

— Ariana Grande (@ArianaGrande) October 30, 2020
GO OFF, BAGEL BITES! Seriously – if this tweet doesn't put you in the mood to listen to Positions while snacking on bite-sized frozen breaded snacks, then I don't know what will?
OH MY GOD YOU ARE AMAZING THANK YOU FOR YOUR MIND AND YOUR MUSIC AND YOUR VULNERABILITY I LOVE YOU SO MUCH

— Bagel Bites⁷ (@BagelBites) October 30, 2020
ANJIMILE MAKES THE ULTIMATE FALL MUSIC
It's cold, it's rainy, it's dark, it's Giver Taker season. Make yourself a nice cup of herbal tea, get that coloring book or notebook or sketchbook or watercolors. Warm yourself up and mellow yourself out with this relaxing ass record, y'all :)https://t.co/cC0c0Ee3jZ

— anjimile (@anjimilemusic) November 1, 2020
This, this, and this! When it comes to fall music, it doesn't get much better than Anjimile's Giver Taker. BRB, turning up the volume and turning down the world for a little while!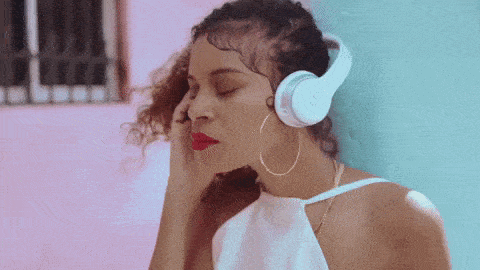 BEBE REXHA WOULD LIKE TO REMIND YOU YOU'RE NOT A TACO
YOU CANT MAKE EVERYONE HAPPY
YOU ARE NOT A TACO

— Bebe Rexha (@BebeRexha) October 28, 2020
Erm, the second most iconic tweet about tacos in Twitter history, much?
I pledge miniature tacos for all.

— Harry Styles. (@Harry_Styles) December 6, 2019
LIL NAS X'S NICKI MINAJ COSTUME WAS EVERYTHING
NAS MARAJ !!!
pic.twitter.com/wd1h7CHw8z

— nope (@LilNasX) October 31, 2020
It's no secret Lil Nas X is a committed Barb, but this Halloween costume is everything! I mean, the details? INCREDIBLE!
P.S. **** THE HATERS!
it's november 2nd and grown men are waking up to have group discussions about a costume i wore on halloween.

— nope (@LilNasX) November 2, 2020
HAYLEY WILLIAMS STANDS WITH LGBTQ+ FANS
and ya know, if that doesn't jive with you, well, feel free to go to where all past members of paramore have gone which is literally anywhere else but paramore.

to paramore's LGBTQ+ family (and @ColormeBrian i am talkin straight to you) you are full of love and you are loved.

— hayley from Paramore (@yelyahwilliams) October 28, 2020
SHE SAID WHAT SHE SAID! Alexa, stream "Misery Business!"
feel like its been too long since i've publicly declared my love for my favorite band paramore

— hayley from Paramore (@yelyahwilliams) October 29, 2020
CHLOE X HALLE AND THE IMPORTANCE OF SELF-CARE
make sure after you vote, take care of yourself as well!! it's important for us to mentally be okay too. take some time off, pray/meditate, self care is important!

— chloe x halle (@chloexhalle) November 3, 2020
AMEN! Whatever the result of the election, it's SO important we take time out to look after ourselves over the next few days and weeks. 2020 has been a trip and self-care is the least we deserve!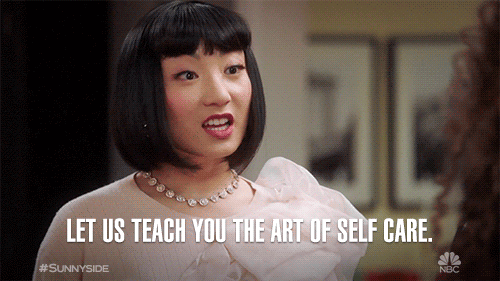 GLAIVE JUST GOT COSIGNED BY SKRILLEX
say it aint fucking so pic.twitter.com/8cRVNxuhWC

— glaive (methinks user) (@glaiv3) October 30, 2020
HOLY ****! Glaive really did that! Something tells me superstardom is coming for this kid. Just remember you heard him here first!
-
Follow We Are: The Guard on Twitter for more! xo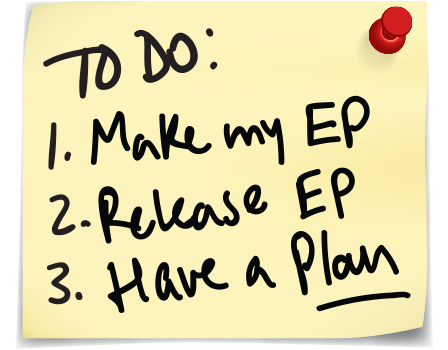 Jess Grant is a frustrated writer hailing from London, England. When she isn't tasked with disentangling her thoughts from her brain and putting them on paper, Jess can generally be found listening to The Beatles, or cooking vegetarian food.