10 TWITTER MOMENTS: MARIAH CAREY IS FLYING TO ASPEN FOR THE HOLIDAYS
Christmas is a time for family, friends, and spending some quality moments offline, right? Right? WRONG! While I should probably be putting the finishing touches to my festive vegan banquet, nothing, not even Santa Claus, can stop me from scrolling through the absolute chaos that is Music Twitter. Before the team and I officially clock off for the holidays, then, why not check out the latest edition of We Are: The Guard's 10 Twitter Moments, featuring Mariah Carey, Troye Sivan, Cher, and seven other favorites?
-
MARIAH CAREY IS FLYING TO ASPEN FOR THE HOLIDAYS
Aspen bound pic.twitter.com/xtzlmIg7WZ

— Mariah Carey (@MariahCarey) December 19, 2021
There's nothing that says "Christmas is coming!" quite like Mariah Carey climbing aboard her private airplane for her annual stay in Aspen, Colorado. I'm honestly glad to see our "All I Want for Christmas Is You" royalties being put to such good use! P.S. Mariah and Bryan Tanaka are couple goals!
When Mariah leaves for aspen that's when you know Christmas is landing soon

— luis (@skinnybitchting) December 19, 2021
TROYE SIVAN IS THIRSTY FOR HIS BOOSTER SHOT
Wait so who DOESN'T have covid rn?

— (@troyesivan) December 16, 2021
A whole damn mood from Troye Sivan, much? It feels like everybody I know is coming down with COVID-19 right now, and honestly? It's giving me serious "March 2020" vibes. Don't forget to get your booster shots, people! Oh, and keep masking up and sanitizing those hands! Omicron ain't playing!
I want my booster so bad

— (@troyesivan) December 16, 2021
CHER IS MAKING US FALL IN LOVE WITH THIS COUPLE
See how adorable they are

— Cher (@cher) December 15, 2021
It's kind of hilarious to think Cher could be hiding around a corner, ready to take our photograph at any given moment in life. What a truly chaotic concept! Anyways, can somebody tell me how this couple is real? How are they so gorgeous? I'm also loving Twitter doing its thang and identifying them!
@beautifulsyndie Wow! So we really did meet CHER! This night will certainly be remembered forever.

— Tehran Stokes (@TehranStokes) December 15, 2021
PHOEBE BRIDGERS AND THE KILLERS HAVE TO DROP THIS
this fucks https://t.co/TbjMlQfPsi

— traitor joe (@phoebe_bridgers) December 20, 2021
While this mash-up has huge "big day for annoying people" energy, you have to admit it totally slaps? Of course, Phoebe Bridgers and The Killers are no strangers to collaborating, but I fear I'm not going to be able to sleep at night until we get an official studio version of "Mr. Kyotoside!"
If white people don't have culture explain this.... https://t.co/NuBU3spSns

— Shamir (@ShamirBailey) December 20, 2021
AL GREEN IS VERY MUCH ALIVE THANK YOU VERY MUCH
— Al Green (@algreen) December 19, 2021
WHAT! A! LEGEND!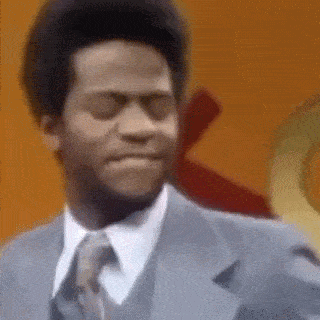 JESUS CHRIST! GOD BLESS YOU!! IM FINA TELL MY MOM AND DAD AL GREEN TWEETED ME!! LOL - Lil B

— Lil B THE BASEDGOD (@LILBTHEBASEDGOD) December 19, 2021
JACK HARLOW REVISITS HIS OLD SCHOOL IN LOUISVILLE
Went back to my high school today pic.twitter.com/SLAhlS3YrA

— Jack Harlow (@jackharlow) December 17, 2021
Erm, well, this is the most wholesome thing I've ever seen? Jack Harlow revisited his old school in Louisville, Kentucky on Friday, and unsurprisingly, the "INDUSTRY BABY" rapper made quite the entrance. It's genuinely emotional seeing how far he's come over the years? Dude even has a KFC deal?
— Jack Harlow (@jackharlow) December 15, 2021
CARDI B REVEALS WHAT HER KID WANTS FOR CHRISTMAS
All my baby want for Christmas is a yo-yo …I love that for me

— Cardi B (@iamcardib) December 16, 2021
Can you believe Cardi B is richer than all of her fans combined, but only has to buy her kid a yo-yo from Dollar Tree this Christmas? Meanwhile, I'm over here going broke buying my entire family air fryers? SIGH! Jokes aside, I hope Cardi pimps that toy out in Swarovski crystals!
that yo-yo finna be covered in diamonds y'all know how Cardi is pic.twitter.com/nSD34n0ll1

— nala (@cardii_wap) December 16, 2021
CHARLI XCX NEEDS TO COME BACK TO SNL IN 2022
— Charli (@charli_xcx) December 18, 2021
COVID-19 has taken so much from us over recent years, but Omicron canceling the Charli XCX, Caroline Polachek, and Christine and the Queens performance on SNL over the weekend was quite frankly a step too far! I'm genuinely totally devastated for Charli and her whole team! BRING ON 2022!
2022… pic.twitter.com/V0mijguqj9

— Charli (@charli_xcx) December 19, 2021
LIZZO CLAPS BACK AT THE TWITTER TROLLS
If somebody call u lizzo— remember they're calling you a CEO, a multi-millionaire, multi talented musician singer rapper and actress, the first big black woman to cover vogue and British vogue, a super star, a 3-time Grammy winner, and twerk expert… the list goes on

— ALL THE RUMORS ARE TRUE (@lizzo) December 16, 2021
I KNOW THAT'S RIGHT! Oh, and don't forget to add flutist extraordinaire and Captain America's future baby momma to that list. Haha! Seriously, though, it's actually insane to me people are going around calling other people "Lizzo" as an insult when it's in fact the biggest compliment ever?
I'm gonna need people to realize that calling me @lizzo is one of the highest fucking compliments you can pay me.

I will gladly be a plus-size icon. Y'all need some coconut oil. pic.twitter.com/vh2rpIoxrx

— KEEEDAAAA?? (Lizzo's Version) (@kedapalooza) December 15, 2021
RIHANNA IS THE GRINCH WE DESERVE THIS CHRISTMAS
……@SavageXFenty pic.twitter.com/iu1FUr7QEw

— Rihanna (@rihanna) December 17, 2021
Rihanna really said: "Pregnancy? What pregnancy?" Nevertheless, I really can't blame A$AP Rocky for wanting to have all of the babies with Miss. Robyn Fenty. Can we also agree The Grinch quite honestly has nothing on Rihanna in a fluffy green bikini? Dr. Seuss is officially quaking!
its funny how u say that you're grinch but not even the grinch would be mean to spending 6 years without releasing an album...

— .*☆Opala☆*. (@CyberOpala) December 17, 2021
-
Merry Christmas, Twitterheads! xo
Sources:
Al Green GIF
Jess Grant is a frustrated writer hailing from London, England. When she isn't tasked with disentangling her thoughts from her brain and putting them on paper, Jess can generally be found listening to The Beatles, or cooking vegetarian food.