10 TWITTER MOMENTS: MARIAH CAREY STILL ISN'T READY FOR CHRISTMAS
Twitter's favorite holiday, Halloween, is almost here! I'm not sure about you guys, but I'm so ready for the array of Dune-inspired lewks about to hit my feed! Until then, it's time for the latest edition of We Are: The Guard's 10 Twitter Moments. Just don't forget to save me some candy corn in return for bringing you the following tweets from Mariah Carey, Lil Nas X, Jack Harlow, and lots more!
Dune DUne DUNE dUNE dun3 DuNe DuuuuunE Dyune DYuuuuuuune Dyyyyyuuuunnneeeee Doon Duninator Dern Derndonn dernflerf Dernnnnnnnn DUNNNNE Dune DUUUUNE

— Timothée Chalamet (@RealChalamet) October 21, 2021
-
MARIAH CAREY STILL ISN'T READY FOR CHRISTMAS
#notyet pic.twitter.com/aCqbdEunrh

— Mariah Carey (@MariahCarey) October 21, 2021
I'm not going to lie, I have a tendency to start celebrating Christmas from October 1st. If the Queen of Christmas herself, Mariah Carey, says "not yet," however, THEN IT DAMN WELL MEANS "NOT YET!" Mariah basically tweeted: "My royalties can wait a few weeks!"
Let's be clear, it's definitely not time yet! But I did promise to get you more #MC30 treats so here is the full Joy To The World EP! "Let's get together and sing it loud" https://t.co/uyqVJNJiKC pic.twitter.com/XW9WFxC0Wm

— Mariah Carey (@MariahCarey) October 22, 2021
LIL NAS X WANTS DISNEY TO PLAY HALLOWEENTOWN
i am truly saddened. i have never been so mortified in my life. i can't believe disney channel has yet to play halloween town this entire october.

— MONTERO (@LilNasX) October 23, 2021
RIGHT, LIL NAS X? I'm sorry, but it's not Halloween until Disney Channel has played all four of the Halloweentowns. Does this mean I'm finally going to have to give in and subscribe to Disney+? Or does anyone have an old DVD player I can borrow? ARGHHH!
thank u obama https://t.co/gGWdvs4vSS pic.twitter.com/YQkNacbE0H

— MONTERO (@LilNasX) October 24, 2021
JACK HARLOW'S GRANDPA IS TOTALLY ADORABLE
My grandparents came to see me in Vegas last night and apparently during my performance (at 2 AM) my grandpa was handing out pictures of me to everyone in the club. What a guy.

— Jack Harlow (@jackharlow) October 23, 2021
I'M NOT CRYING, YOU'RE CRYING! No, really, this is the cutest, most adorable thing I've ever read in my whole life! Grandpa Harlow is the proudest, most supportive grandpa of all time! Jack needs to propose to me, already, so I can be part of the extended Harlow family!
Pappy Harlow said: pic.twitter.com/DYBthcZmbu

— NotATweeter16 (@NotATweeter16) October 23, 2021
DOLLY PARTON IN A HOT TUB IS MY FALL AESTHETIC
It's Fall Y'all pic.twitter.com/EmNZChLf7L

— Dolly Parton (@DollyParton) October 21, 2021
IT'S FALL, Y'ALL! I'm loving the fact Dolly Parton has managed to do a photoshoot for every possible season, situation, and Twitter meme. I'm also loving the whole "cute but still sexy" autumnal aesthetic Miss. Parton has going on here. Oh, and extra points for the hot tub!
im obsessed with this, this is the vibe i want to give off irl https://t.co/KpVFLTGoJZ

— (@softnadjah_png) October 22, 2021
LUCY DACUS HAS DISCOVERED THE PERFECT SELFIE
do y'all know these are all different photos and I am just really good at that one face? https://t.co/qllW7lCzRH

— Lucy Dacus (@lucydacus) October 20, 2021
Did you know Boygenius band member Lucy Dacus actually invented the saying "know your angles?" Seriously, though, if you think Lucy's talents stop at writing sad-girl indie-folk songs, THEN THINK AGAIN! This is quite frankly scary and impressive, Miss. Dacus!
the haircut that inspired my tattoo pic.twitter.com/qZPjSzYkH6

— Emily Jaye (@EmilyJayeJ) October 20, 2021
MEGAN THEE STALLION IS PINHEAD THIS HOTTIEWEEN
I AM PAIN #HOTTIEWEEN pic.twitter.com/VPZxCptGLX

— TINA SNOW (@theestallion) October 24, 2021
OMGGG! Halloween isn't for a few days yet, but Megan Thee Stallion has already won the whole damn holiday with this incredible Pinhead costume! Hellraiser? MORE LIKE HOTTIERAISER, AM I RIGHT? I'm sorry, I'll see myself out. P.S. Honestly, though, Meg ate this!
Hottieween 2021 pic.twitter.com/jkYUfByDrX

— TINA SNOW (@theestallion) October 24, 2021
LIZZO SHARES A LOVE SONG FOR CARDI B
https://t.co/OZW1rqOtdH pic.twitter.com/xt2vTFvm5T

— ALL THE RUMORS ARE TRUE (@lizzo) October 23, 2021
I'm not entirely sure this is what Cardi B meant by Lizzo doing a "love song," but you know what? I'LL TAKE IT! I've got to admit, however, I was kind of hoping for an extended verse about Lizzo's future husband and baby daddy, Chris Evans. Maybe next time?
Lizzo Rap era is coming https://t.co/yzh2qDVPhx pic.twitter.com/fLIjfO3JFl

— iamcardib (@iamcardib) October 23, 2021
SHAWN MENDES AND TARZAN ARE THE ABSOLUTE CUTEST
Goodmorning pic.twitter.com/2IRj7f76PD

— Shawn Mendes (@ShawnMendes) October 21, 2021
Shawn Mendes and Tarzan? NAME A CUTER DUO, I'LL WAIT! That said, as much as I'm loving this frameable family portrait, I'd be lying if I said I didn't miss Shawn's annual tradition of tweeting about Scream every October. Halloween quite frankly isn't the same!
October 1st.. time watch scream every single day until Halloween

— Shawn Mendes (@ShawnMendes) October 1, 2019
TROYE SIVAN SINGS LEITH ROSS LIVE FROM THE BATH
Me singing We'll Never Have Sex by Leith Ross in the baff pic.twitter.com/B7mmiLb3is

— (@troyesivan) October 21, 2021
Troye Sivan singing "We'll Never Have Sex" by Leith Ross, WHILE NAKED IN THE BATH? Mr. Sivan really said: "I'm going to give the gays everything they want!" Jokes aside, I'm definitely going to need a collaboration between Troye and Leith. MY BODY IS READY!
someone hold me ;__; pic.twitter.com/dtsgEQGH0A

— ellison / winnie (@HEMADElTEASY) October 21, 2021
PHOEBE BRIDGERS WANTS ED SHEERAN'S SPOT ON SNL
all I know is I opened twitter with this quote tweet open I have no idea what I was going to say https://t.co/8mP2ja0iuc

— traitor joe (@phoebe_bridgers) October 25, 2021
BOOK HER, YOU COWARDS!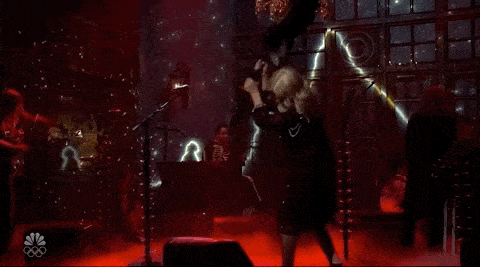 -
Until next time, follow We Are: The Guard on Twitter for lots more! xo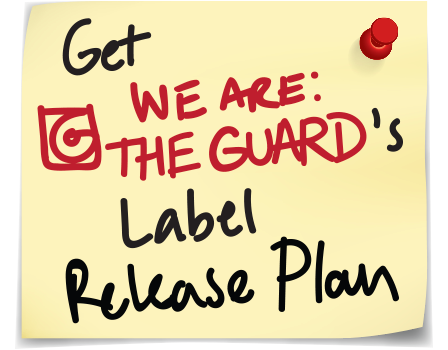 Jess Grant is a frustrated writer hailing from London, England. When she isn't tasked with disentangling her thoughts from her brain and putting them on paper, Jess can generally be found listening to The Beatles, or cooking vegetarian food.