10 TWITTER MOMENTS: MILEY CYRUS INTRODUCES THE NEW HANNAH MONTANA
Greetings, my fellow stans and stanettes! How are you? How was your Thanksgiving? Did you manage to avoid sending out any drunken, regrettable fleets? Anyways! It's officially December, which probably means we should be starting on our Christmas shopping, but right now? There are far more important things to be attending to, like the latest edition of We Are: The Guard's 10 Twitter Moments! Cancel your Hump Day plans, then, as it's time to scroll through the following tweets from Miley Cyrus, Lil Nas X, Nicki Minaj, and seven other favorites!
-
MILEY CYRUS INTRODUCES THE NEW HANNAH MONTANA
— Miley Ray Cyrus (@MileyCyrus) November 26, 2020
Hannah Montana SNAPPED! I'm SO happy Miley Cyrus is finally living her rock star dreams! Plastic Hearts is EVERYTHING!
My PLASTIC HEART is overwhelmed by the support I'm receiving tonight! I was fucking born to make the record I've just released! To my fans who have been here from the beginning, I appreciate you more than I can properly articulate. To anyone I've ever loved or lost, THANK YOU.

— Miley Ray Cyrus (@MileyCyrus) November 27, 2020
LIL NAS X NEEDS TO CHANGE HIS NAME TO THIS
just found out youtube captions my name as little no sex pic.twitter.com/HsfkFqtoyL

— nope (@LilNasX) November 28, 2020
The Lil Nas X edition of Hot Ones is the funniest thing I've watched on YouTube in weeks, but it turns out it's even more hilarious when you turn on the captions. Just one question: Is they lying?
NICKI MINAJ SHARES THE CUTEST VOICE TWEET EVER
— Mrs. Petty (@NICKIMINAJ) November 28, 2020
SQUEE! I'm pretty sure this is the first voice tweet I've featured in this column, but trust me, it was TOTALLY worth the wait! I'M SUCH A PROUD BARB!
TAYLOR SWIFT AND JACK ANTONOFF LOVE "AUGUST"
retweet 4ever https://t.co/VTumknIbGC

— Taylor Swift (@taylorswift13) November 27, 2020
There's a lot to love about folklore: the long pond studio sessions, but I think Swifties can agree the best bit is unquestionably Jack Antonoff playing "august." We love an enthusiastic king!
omg ikr you're so happy when playing it, you really are THAT august enthusiast of all the august enthusiasts WHAT A KINGpic.twitter.com/tw5BBYKpFn

— | BUY & STREAM (@c1earbluewater) November 27, 2020
JAWNY AND BEST COAST ARE OBSESSED WITH THEIR AIR FRYERS
Ive signed to a major record label, been homeless, experienced heartbreak, traveled the globe playing music yet for me getting an air fryer was the moment my life changed forever

— JAWNY (@jawnyutah) November 28, 2020
As someone who recently purchased an air fryer, I can confirm this tweet from JAWNY is extremely relatable. Now my French fries are baked to perfection AND contain 75% less fat!
P.S. Clearly air fryers are 2020's hottest indie appliance?
My greatest purchase of 2020 (aside from my air fryer!!!) pic.twitter.com/TaYQId9Sv4

— Best Coast (@BestCoast) November 30, 2020
TYLER, THE CREATOR IS WHIPPIN' THE YAM
im sorry lmfao pic.twitter.com/UuneuYH6yS

— Tyler, The Creator (@tylerthecreator) November 27, 2020
Are you seriously telling me this is how Tyler, the Creator spent his Thanksgiving? SOMEONE TAKE THIS MAN'S PHONE!
no ur right lmfao https://t.co/Qlh1oRyoWP

— Tyler, The Creator (@tylerthecreator) November 27, 2020
JOE JONAS HAS AN ANNOUNCEMENT
Some good news for everyone pic.twitter.com/QJXrqRNlzC

— J O E J O N A S (@joejonas) November 27, 2020
*Phoebe Buffay voice* THAT IS BRAND NEW INFORMATION! And to think I thought this was going to be an album announcement *cries*.
THE WEEKND HELPS OUT CHRISSY TEIGEN
was it save your tears? https://t.co/hmOJZsCfes

— The Weeknd (@theweeknd) November 29, 2020
Who needs Shazam when you have Abel Tesfaye? This Twitter exchange is so wholesome!
https://t.co/3XUwpYsQlf pic.twitter.com/VIFJx4ji8R

— The Weeknd (@theweeknd) November 29, 2020
THUNDERCAT'S CAT IS BASICALLY A SUPERMODEL
My cat sexy AF. she woke up like this. pic.twitter.com/OGU1hJjTDD

— ashy daddy (@Thundercat) November 28, 2020
I'm generally more of a dog person than a cat person, but even I can appreciate a pretty kitty when I see one. Can we talk about how she's working that Lakers jersey and Slowpoke plush?
JORDANA REMINDS US ANYTHING IS POSSIBLE
last year I worked at Goodwill and also got fired from a pizza restaurant as a busser and this year I'm a signed artist and living out my musical passion don't give up on ur dreams lol

— jordana (@jordananye) November 27, 2020
SHE SAID WHAT SHE SAID! Alexa, stream "Reason" by Queen Jordana!
-
Don't forget to follow We Are: The Guard on Twitter for much more! x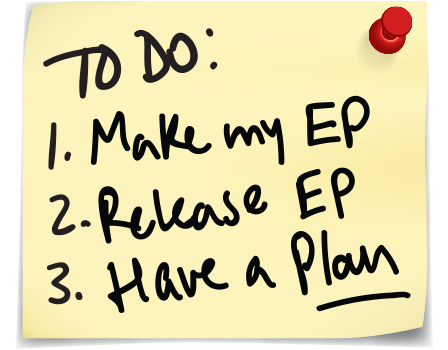 Jess Grant is a frustrated writer hailing from London, England. When she isn't tasked with disentangling her thoughts from her brain and putting them on paper, Jess can generally be found listening to The Beatles, or cooking vegetarian food.