10 TWITTER MOMENTS: NICKI MINAJ HANGS OUT WITH RIHANNA
Obviously not content with giving us all migraines with "Chirp," Twitter unveiled a brand new design update on Tuesday in the form of "edge-to-edge tweets." While I appreciate the ability to watch cat videos in wide-screen, do you know what I'd appreciate even more? BEING ABLE TO EDIT MY DAMN TWEETS! Ahem… Check out this week's dose of We Are: The Guard's 10 Twitter Moments, featuring Nicki Minaj, Phoebe Bridgers, Lil Nas X, and seven other favorites!
Did Twitter just do another update without giving us an edit button pic.twitter.com/uUpWBRey12

— Q (@EagleEyez92) September 7, 2021
-
NICKI MINAJ HANGS OUT WITH RIHANNA
#RokNRiha pic.twitter.com/uUcHNvINzQ

— Nicki Minaj (@NICKIMINAJ) September 6, 2021
OMG? RIHNIKA IS BACK, BESTIES! It's a Labor Day miracle! Everyone looks so healthy and glowing, and I couldn't be happier for Momma Minaj and Auntie RiRi getting to spend some quality family time together. Can we also talk about the fact Papa Bear has the most squishable cheeks of all time? SO ADORABLE!
Rih's family was just as beautiful & down to earth as her #CaribbeanGirlsRunIt #AskRihRih pic.twitter.com/qcALGgkcjl

— Nicki Minaj (@NICKIMINAJ) September 6, 2021
PHOEBE BRIDGERS IS ON THE ROAD AGAIN
Talking to my therapist on the phone, pacing around a Krispy Kreme parking lot.

Man I missed tour.

— traitor joe (@phoebe_bridgers) September 2, 2021
The most Phoebe Bridgers tweet of all time, much? LOL! Anyways! Now that our favorite bands and musicians are finally heading back out on tour, something tells me this is the first of many tweets like this coming to our timelines. P.S. Bring on the soul-destroying folk ballad inspired by this day!
spying on all the cute goths in kentucky

— traitor joe (@phoebe_bridgers) September 6, 2021
LIL NAS X ANNOUNCES HIS PREGNANCY
SURPRISE! I can't believe i'm finally announcing this. My little bundle of joy "MONTERO" is due September 17, 2021 pic.twitter.com/dry8lAhpPr

— MONTERO (@LilNasX) September 2, 2021
GASP! I'M SUCH A PROUD AUNTIE, YOU GUYS! I'd also like to take this moment to send my hugest congratulations to Lil Nas X. He's going to be such a brilliant, incredible mom to Baby Montero. Oh, and to the haters who are mad at this latest stunt, where was that same rage when Junior dropped in 1994?
let me get offline, all of this negative energy is not good for the baby

— MONTERO (@LilNasX) September 2, 2021
CHLOE BAILEY UNVEILS "HAVE MERCY" COVER ART
the official cover art!! a few more days til #havemercy should i drop the trailer for the video? pic.twitter.com/STdtO0mMuI

— Chlöe (@ChloeBailey) September 6, 2021
THE SERVE? The countdown to Chloe Bailey Season is officially on, and I'm not sure about you guys, but Friday couldn't come soon enough for me! Oh, and is anyone else getting some serious Dangerously in Love vibes from this cover art? "Have Mercy'' is really about to be the most iconic solo debut ever!
good morning

go pre-save have mercy pic.twitter.com/4ixl4kBmeg

— Halle (@HalleBailey) September 6, 2021
HARRY STYLES KICKS OFF LOVE ON TOUR
Vegas, you blew me away. I'd been waiting for that. Thank you so much for all the love, I had the time of my life with you. H

— Harry Styles. (@Harry_Styles) September 5, 2021
That moment when Harry Styles finally remembers his Twitter login details to coincide with the start of Love on Tour in Las Vegas. I'm not going to lie, I'm beyond excited for the influx of tour content that's about to be taking over my feed. GIVE ME ALL OF THE FABULOUS TOUR FITS AND LEWKS!
Love On Tour. Las Vegas, NV. pic.twitter.com/qvBMEyisiG

— Harry Styles. (@Harry_Styles) September 5, 2021
TAYLOR SWIFT CONGRATULATES ANITA BAKER
What a beautiful moment, CONGRATULATIONS ANITA!! https://t.co/oUTjh8lGND

— Taylor Swift (@taylorswift13) September 5, 2021
LEGENDS SUPPORTING LEGENDS, MUCH? I'm honestly so, so, so happy Anita Baker has finally managed to gain back control of her master recordings after all of this time. Let's hope Taylor Swift can tweet the same thing about her own music one day! BRB, going to blast "Sweet Love" at full volume!
Yes.
Chil'ren....
STREAM.
ON
ABXO https://t.co/ATAsIHkc6K

— Anita Baker (@IAMANITABAKER) September 3, 2021
NORMANI TAKES VENICE
imma be eighty years old talking about this trip pic.twitter.com/277xN62G0U

— Normani (@Normani) September 2, 2021
Music Twitter was packed full of Normani, Doja Cat, and Megan Thee Stallion living their best lives at the Dolce & Gabbana extravaganza in Venice recently, and honestly? I was here for it! Mani looked amazing in her leopard print catsuit, and don't even get me started on her ball gown! What did we do to deserve?
@Normani, Venice, 2021.
#DGEnough #DGLovesVenice pic.twitter.com/vTR2ezJij5

— Dolce & Gabbana (@dolcegabbana) September 3, 2021
THUNDERCATS PAYS TRIBUTE TO MAC MILLER
Not one day that goes by where you aren't swimming in circles in my mind. Love you always Mac. pic.twitter.com/fSskfLMyFF

— ashy daddy (@Thundercat) September 7, 2021
Can you believe it's been three years since we lost Mac Miller? It still hurts to this day, but at least we have so many beautiful memories to look back on. Big love to Thundercat and all of Mac's friends and family during this painful time. Mac is shining his light down on all of you, no doubt about it!
LANA DEL REY SEASON APPROACHING
I guess you could say this album is about what it was like, what happened, and what it's like now.
If you're interested go back and listen to the first three songs I put out earlier. They chronicle the beginning. This song hits somewhere in the middle. pic.twitter.com/TgREjUDj7C

— Lana Del Rey (@LanaDelRey) September 7, 2021
Lana Del Rey's eighth studio album Blue Banisters is almost, almost, almost here, and if this tweet and its accompanying clip of "Arcadia" is anything to go by, it's about to be a whole damn cultural reset! I repeat! A WHOLE DAMN CULTURAL RESET! Bring on Sad Girl Fall, Miss. Elizabeth Woolridge Grant!
— Lana Del Rey (@LanaDelRey) September 7, 2021
CHER IS AN OUTSPOKEN LEGEND
.BAREFOOT & PREGNANT,WOMEN AT THE MERCY OF TYRANTSWOMEN WILL DIE FROM BACK ALLEY ABORTIONS,SAME AS BEFORE ROE V WADEPOOR WOMEN WILL BE HIT THE HARDESTCAREERS VANISHSEXISM,RACISM,
trumpism,CULTISM,
FASCISM,TERRORISM.
DEMOCRACY WILL WITHER & DIE,& DICTATORS WILL THRIVE

— Cher (@cher) September 6, 2021
No. Words. Necessary.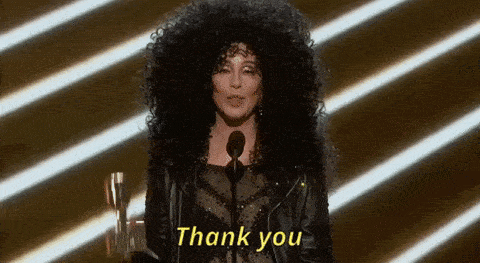 -
Why not follow We Are: The Guard on Twitter for even more? xo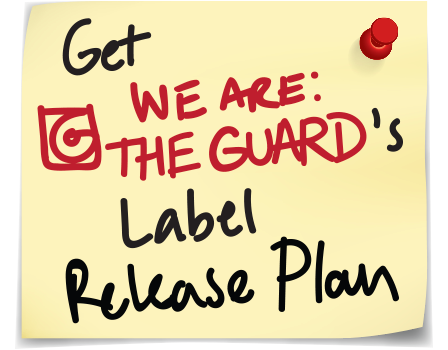 Jess Grant is a frustrated writer hailing from London, England. When she isn't tasked with disentangling her thoughts from her brain and putting them on paper, Jess can generally be found listening to The Beatles, or cooking vegetarian food.