10 TWITTER MOMENTS: OLIVIA RODRIGO CELEBRATED ONE YEAR OF SOUR
Photo by Olivia Rodrigo
Hi, Twitterheads! How are you? With Hump Day finally upon us, it's once again time to check in with our favorite celebrities on the big blue bird app! From Olivia Rodrigo celebrating one year of her debut album, SOUR, to Lizzo declaring her love for breakfast, to Doja Cat being banned from Taco Bell's Mexican Pizza, we really do cover it all! Scroll through the latest edition of We Are: The Guard's 10 Twitter Moments below!
-
OLIVIA RODRIGO CELEBRATED ONE YEAR OF SOUR
one year of SOUR today
thank u forever and ever

— Olivia Rodrigo (@oliviarodrigo) May 21, 2022
Can you believe it's been one year since Olivia Rodrigo released SOUR? It feels like only yesterday I was putting on my diamanté tiara and throwing elbows around my room to the album opener, "brutal." Seriously, though, it's been incredible to see Olivia transform into a pop superstar over the last few months. Bring on the next chapter!
release a new song to celebrate challenge

— Olivia Rodrigo Charts (@ChartsRodrigo) May 21, 2022
LIZZO DECLARED HER LOVE FOR BREAKFAST
My favorite part of waking up is knowin I'm bout to eat some food

— FOLLOW @YITTY (@lizzo) May 20, 2022
A VIBE. A MOOD. A LIFESTYLE. There's one thing I love more than sleep, and that, my friends, is food. This probably explains why I've never hit "retweet" so fast in my life. Thanks for giving us breakfast lovers a platform, Lizzo. BRB, cooking up some vegan bacon and tofu scramble while listening to "About Damn Time" at maximum volume!
You so real pic.twitter.com/9lxAvNUake

— ARE TASTELESS (@alwaysbekindddd) May 20, 2022
DOJA CAT WAS BANNED FROM EATING TACO BELL
bitch i want the mexican pizza but i got a whole ass thrussy in my neck. I can have anything but chicken soup and pita.

— throatussy era (@DojaCat) May 20, 2022
Poor Doja Cat. Taco Bell finally confirms the return of the Mexican Pizza, and she's allowed to eat nothing but Campbell's Chicken Noodle Soup. Jokes aside, I was absolutely gutted to hear about Amala's tonsils. We Are: The Guard unites with the rest of the music community in sending her lots of healthy and healing vibes during this time!
— throatussy era (@DojaCat) May 20, 2022
DOLLY PARTON WAS HERE FOR THE RETURN OF MEXICAN PIZZA
My favorite little pizza has finally returned home. The Mexican Pizza is back! #tacobellpartner pic.twitter.com/eCcTEPwhFF

— Dolly Parton (@DollyParton) May 19, 2022
Meanwhile, Dolly Parton be like. Oh, and while we're here, can somebody please explain the hype behind the Mexican Pizza? Don't get me wrong, I love the concept of a taco-pizza hybrid on paper, but honestly? I'd take the return of the Spicy Tostada, the Nacho Fries, and the Enchirito over that mess any day. Come at me, Taco Bell partners!
Framing this.

— YOU BROUGHT BACK THE MEXICAN PIZZA (@tacobell) May 19, 2022
BRUNO MARS FOUND SOME CATS WHO LOOKED LIKE SILK SONIC
— Bruno Mars (@BrunoMars) May 20, 2022
I APPROVE THIS TWEET.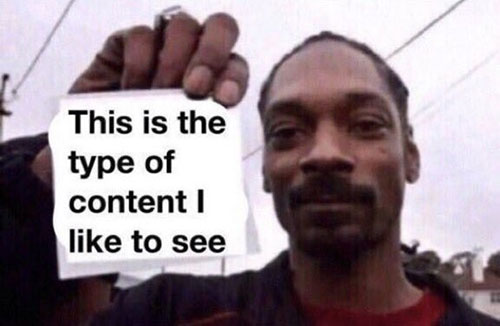 whos the guy in the back tho pic.twitter.com/OG9bUIMA9g

— AOTY is out (@silkybrumars) May 20, 2022
CARDI B INCREASED DEMAND FOR FRONT ROW TICKETS
I'm going to start doing this again on my shows https://t.co/SsPVg6OIfl

— Cardi B (@iamcardib) May 21, 2022
DAMN. Cardi B's live shows were really quite something back in the day, huh? Something tells me the guy in this video has been going around telling his friends this story to this day. Anyways. See you along the front row at Cardi's next live date, Bardigang. LMAOOO. P.S. I very much hope Offset hasn't seen this tweet. Hahaha!
Disclaimer:Must be a part of the gay community to participate…….Y'all ain't finna get me in trouble https://t.co/lJXwQGbPkR pic.twitter.com/IgTtFnO1sv

— Cardi B (@iamcardib) May 22, 2022
THE WEEKND WENT LOOKING FOR HIS STARGIRL
who wants to be my stargirl?

— The Weeknd (@theweeknd) May 22, 2022
While I'd love to volunteer for this post, everybody knows there's only one true Stargirl: Lana Del Rey. Speaking of which, could this mean Lana is going to be replacing Doja Cat on the After Hours Til Dawn Tour? Okay, okay, so perhaps I'm getting ahead of myself, but I can't help but think Abel is dropping some seriously big hints here? EEK!
Abel that s your stargirl !!!! pic.twitter.com/nBVVuxpQE4

— loup (@loup1w) May 22, 2022
PHOEBE BRIDGERS MADE ME BUY SOME DR. MARTENS
see you tonight https://t.co/I6AYufR71u

— traitor joe (@phoebe_bridgers) May 19, 2022
"Dr. Martens. The boat shoes of punk." – Phoebe Bridgers. I have to respect the Pharbz's commitment to wearing Dr. Martens, even in summer. I'm pretty sure Phoebe has done more for DMs than every skinhead put together. Can we also take a moment to shout out the girl in the cowboy boots in the second photo? A bold, brave choice!
tag urself i'm the cowboy boots pic.twitter.com/XrU4s3yeLq

— mo (@nogIoryinlove) May 19, 2022
LIL NAS X LOOKED BACK ON SOME OF HIS MOST POETIC LYRICS
"shoot a child in your mouth while i'm riding" finally getting its recognition https://t.co/2lDAAXHTFz

— MONTERO (@LilNasX) May 19, 2022
Erm, invented lyrics, much? Honestly, I think we need to take a moment to appreciate the song's entire verse: "I wanna sell what you're buying/I wanna feel on yo' ass in Hawaii/I want that jet lag from f*cking and flying/Shoot a child in your mouth while I'm riding." Shakespeare is quaking for not coming up with such poignant, impactful lines!
but that's poetry so it's up and it's stuck. you've earned this honor king pic.twitter.com/A1p4uMwne6

— 01 01 22 (@s1o4ubMKYVmRFzl) May 19, 2022
WET LEG MELTED OVER HARRY STYLES COVERING "WET DREAM"
— Wet Leg (@wetlegband) May 24, 2022
HARRY STYLES COVERING WET LEG?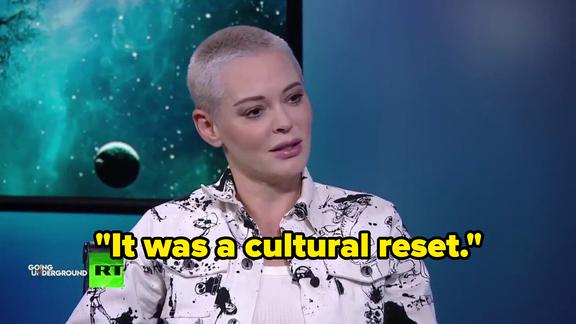 there's made it and then there's "harry styles covered our song" made it

— Bird Streets (@BirdStreets) May 24, 2022
-
Follow We Are: The Guard on Twitter for more! xo
Sources:
Snoop Dogg Meme
Rose McGowan Meme