10 TWITTER MOMENTS: PHOEBE BRIDGERS FANS SCRAMBLE FOR TICKETS
Image by David Lee on Wikimedia
Hey there, it's Solveig! While Jess is away living her absolute best life, I'll be filling in for this week's post. So sit back, relax, and soak up all the goodness from this week's best twitter moments from Harry Styles' new tour to Olivia Rodrigo at the White House!
GOOD 4 U, OLIVIA!
had the honor of speaking with @POTUS today about the importance of young people getting vaccinated! check out https://t.co/r4TnB8gx3b to learn more about vaccines and to find a vaccination center near you! it's easy, free, and so important!!! pic.twitter.com/rnM2UtRfeb

— Olivia Rodrigo (@Olivia_Rodrigo) July 15, 2021
All dolled up in socks & stilettos and vintage Chanel, Olivia Rodrigo stopped by the White House to encourage young people to get the vaccine. Olivia, your outfit may be older than you, but we all know you're wise beyond your years!
CLAIRO AND JACK ANTONOFF SHARE THE LOVE
love you @clairo

— jackantonoff (@jackantonoff) July 17, 2021
OMG my heart! Jack Antonoff has been absolutely EVERYWHERE recently, working with Lorde, Taylor Swift, and Lana Del Rey, but this has to be my ultimate musical duo. If you haven't listened to Clairo's sophomore album "Sling" yet, open your Spotify app this instant!
love you sir

— claire cottrill (@clairo) July 17, 2021
PHOEBE BRIDGERS FANS SCRAMBLE FOR TICKETS
not now sweetie !!! mommy's buying phoebe bridgers tickets pic.twitter.com/O0vLH6bZJ3

— j (@amoebambi) July 16, 2021
I don't know about you, but I was definitely not the only one desperate to snag a ticket to one of Phoebe Bridgers shows this week. Needless to say, the fight was rough, and the mission was nearly impossible. Looks like Phoebe was shocked too!
holy fuck.

— traitor joe (@phoebe_bridgers) July 16, 2021
LIL NAS X GOES TO JAIL?
trying really hard to decide what i should wear to court on monday for the satan shoes case pic.twitter.com/VAGuz1JgZD

— nope  (@LilNasX) July 16, 2021
He's always quick with a joke, causing fans to speculate if the singer is actually serious about his Monday court date. I've heard rumours about a shoe copyright case with Nike, but I guess for now we can just stick with throwing around the hashtag #FreeLilNasX like the rest of Twitter.
BON VOYAGE, SAWEETIE
i Paris.

— icy prince$$ (@Saweetie) July 18, 2021
Aaaaand she's in Paris!! Finishing her album!! Set to come out last month, the rapper delayed the release date saying a few songs need to be reworked. It's definitely worth the wait, but in the meantime, I'll be stuffing down croissants and coffee, imagining I'm strolling down the Seine along with her. C'est la vie!
KALI UCHIS IS LIVING LIFE
It's really nothing better than being at home ugly & in peace

— KALI UCHIS ♋︎ (@KALIUCHIS) July 18, 2021
I mean… same?
JOHN MAYER PROMO'S NEW ALBUM
It's really nothing better than being at home ugly & in peace

— KALI UCHIS ♋︎ (@KALIUCHIS) July 18, 2021
It's true, he's back with a new album. Sob Rock is quite literally the perfect nostalgic dad rock vibe, and these promo visuals are totally killing it. But honestly, I couldn't tell you what's better - his vocals or his hair?
Me @ John's hair.
LANY'S PAUL GETS HYPE FOR THE FORUM SHOW
tomorrow we're gonna announce a 30 show tour for later this year but here is some insider info regarding the LA show november 13th that is certain to be heaven on earth DON'T FORGET TO BRING THE FLOWERS pic.twitter.com/o1niVxoyip

— LANY (@thisisLANY) July 19, 2021
With U.S. COVID cases going down, artists are FINALLY beginning to re-release tour dates. Just before announcing a 30-show tour, Paul Jason Klien took it to Twitter to profess his undying love for The Forum.
HARRY HARRY QUITE CONTRARY
LOVE ON TOUR will be going out across the USA this September and I could not be more excited for these shows. As always, the well-being of my fans, band, and crew, is my top priority. pic.twitter.com/6VWHxrfrGK

— Harry Styles. (@Harry_Styles) July 14, 2021
Following pressure from fans to announce tour dates, Harry Styles FINALLY gave us the U.S. tour we've all been waiting for. I'll admit, I'd sell one of my legs to go to one of the Madison Square Garden "Harryween" shows, but I simply wasn't expecting that $1100 price tag…
CHEERS, BRUNO!
GOOD VIBES ONLY! pic.twitter.com/1uwQaqPtuV

— Bruno Mars (@BrunoMars) July 15, 2021
Signing off with good vibes from Bruno Mars! Have a fantastic Wednesday everyone, and check out our Twitter for more!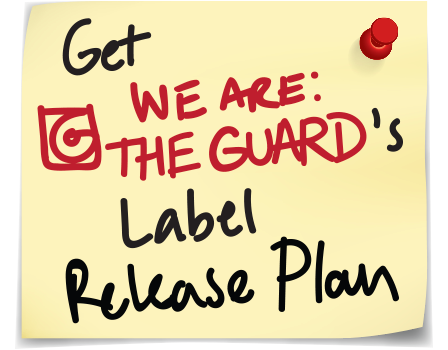 Solveig Deason is a junior at Berklee College of Music double majoring in Music Business Marketing and Film Scoring. As the Vice President of the Berklee A&R Group and previous A&R intern for Sony Music Canada, Solveig is passionate about discovering and working with upcoming artists. While studying under a full-tuition piano scholarship, Solveig writes for the Music Business Journal and curates content for multiple music business social media accounts.