10 TWITTER MOMENTS: SNOOP DOGG ASKED TWITTER IF HE SHOULD OVERTAKE ELON MUSK
Photo by Snoop Dogg
While it may be Christmas in four days and counting, don't think for a second it's been quiet on the old bird app. Actually, it appears as if Chief Twit himself, Elon Musk, is very much planning on seeing out these last few weeks of December with a bang. At the time of writing, I'm genuinely not sure what Twitter will look like when we return in 2023, but one thing is for certain: We Are: The Guard will be with you through the chaos regardless. Check out the latest edition of 10 Twitter Moments, featuring Snoop Dogg, Kenny Beats, Lizzo, and plenty of other favorites!
-
SNOOP DOGG ASKED TWITTER IF HE SHOULD OVERTAKE ELON MUSK
Should I run Twitter ?

— Snoop Dogg (@SnoopDogg) December 19, 2022
It's the way I voted "yes" quicker than anything I've ever voted on in my life. Honestly, after the train wreck that was the last few weeks, I can't think of anybody better to overtake Elon Musk than Snoop Dogg. Bring on Twitter Green. Free doobies for all subs. LOL.
Twitter after Snoop Dogg takes over pic.twitter.com/tAWyiE1byu

— Mobius Strip (@MobiusStripTF) December 19, 2022
KENNY BEATS MADE US RECONSIDER THE PLOT OF AVATAR
Avatar is a way better movie when you realize its one man betraying his entire planet to clap some cheeks

— kennybeats (@kennybeats) December 15, 2022
Can I be completely honest with you guys? I've never seen James Cameron's Avatar. The whole "gigantic blue alien" plot never really appealed to me, but why do I feel the need to reconsider after reading this tweet from Kenny Beats? BRB, logging into Disney+.
You need the lord

— kennybeats (@kennybeats) December 15, 2022
LIZZO HILARIOUSLY RESPONDED TO A TROLL BY ORDERING A TACO BELL
This tweet made me order Taco Bell https://t.co/2X8NPOMe2f

— FOLLOW @YITTY (@lizzo) December 18, 2022
I LOVE HER.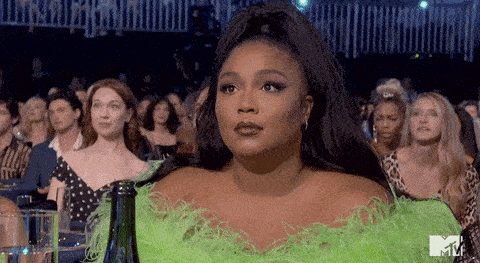 You tell 'em Lizzo

— Taco Bell (@tacobell) December 18, 2022
MILEY CYRUS TEASED HER MUSICAL COMEBACK WITH A MYSTERY TRAILER
NEW YEAR, NEW MILEY. pic.twitter.com/lSJ4xMkvhs

— Miley Cyrus (@MileyCyrus) December 19, 2022
MOTHER. IS. COMING. It's been a while since Miley Cyrus fed the Smilers with scraps of new music, but it looks like the countdown is almost over if this teaser trailer is anything to go by. Am I the only one getting Bangerz 2.0 vibes from these billboard posters?
— out of context hannah montana (@OCHannahMontana) December 19, 2022
ETHEL CAIN POSED WITH THE INFAMOUS RONALD MCWEEVIL STATUE
been there, done that https://t.co/d6Ugg5kHvC pic.twitter.com/2wUaFcPHLL

— (@mothercain) December 19, 2022
Ethel Cain and Ronald McWeevil? Name a more iconic duo, I'll wait. Jokes aside, this tweet has only solidified my plans to go on a road trip to Enterprise, Alabama, to see this cursed viral statue. Can we also take a moment to appreciate that Spongebob sweater?
In case you don't know what this peak example of south alabama culture is, here's an article explaining what the McWeevil is https://t.co/rLABeOSyoM

— Nathaniel Rodriguez (@nrodriguezmmj) December 20, 2022
CARDI B CELEBRATED THE RELEASE OF "DESPECHÁ RMX" IN JAMAICA
You be trying too hard not to watch my stories pic.twitter.com/4645S09Rw6

— Cardi B (@iamcardib) December 17, 2022
DAMN. Cardi B really ate and left no crumbs on "DESPECHÁ RMX," huh? "You were tryin' too hard not to watch my stories/I was shakin' this ass, better not report me" is definitely going to be my next Insta post caption. P.S. How good is Cardi looking in Jamaica?
POST MALONE AND KERO KERO BONITO HAD THE SWEETEST INTERACTION
love you guys let's jam sometime https://t.co/0uSvavUSJx

— Post Malone (@PostMalone) December 14, 2022
Post Malone dancing to "Only Acting" by Kero Kero Bonito on TikTok and then proceeding to interact with the British hyperpop band on Twitter? INJECT IT INTO MY VEINS. This genuinely gave me the biggest smile. If this leads to a collab, l can officially die happy.
let's do it

— Kero Kero Bonito (@KeroKeroBonito) December 15, 2022
LIL NAS X THREW A DIVA TANTRUM IN A SEAFOOD RESTAURANT
i hate when seafood places leave the shell on the shrimp. i'm not peeling no damn shrimp i have a job.

— i am reading all that (@LilNasX) December 20, 2022
This, ladies and gentlemen, is why I'm veggie and proud. Haha. Seriously, though, Lil Nas X should probably reconsider his order before heading to another seafood restaurant. That, or hire a personal shrimp peeler. I like to think he'd have plenty of applicants.
I stan humble beginnings

— Re:Ality (@HotTakes777) December 20, 2022
KID CUDI LOOKED BACK ON HIS PAST STRUGGLES WITH ADDICTION
I was in rehab when the frequency video came out. I shot it, then went on a 2 week cocaine run. Edited the video sneaking into the bathroom to do bumps. Then, I woke up one day and said, "Ima die if things dont change". So, I made sure things changed.

— The Chosen One (@KiDCuDi) December 16, 2022
Kid Cudi is a real one. Just a few hours after earning a Diamond certification for his 2019 hit single "Pursuit of Happiness," Cudi took to Twitter to reflect on some of the darker times of his career. I'm so glad he's finally reached the light at the end of his tunnel.
@KiDCuDi and this is one of the many reasons that I'm almost 9 months sober. Your music helps me stay strong during tough times when I want to use. https://t.co/kTFuriwuq1

— Barefoot Hippie (@eukalyptustree) December 16, 2022
SHAKIRA USED THE WORLD CUP TO SPEAK ABOUT AN IMPORTANT ISSUE
Today at the final of the World Cup, I only hope the players on the field and the whole world remembers that there's a man and fellow footballer called Amir Nasr, on death row, only for speaking in favor of Women's rights. pic.twitter.com/VdMicGVaml

— Shakira (@shakira) December 18, 2022
Finally, some food for thought for all of those who tuned into the clash between France and Argentina at the FIFA World Cup Final on Sunday. Much respect to "Waka Waka'' singer Shakira for once again using her platform to bring attention to such an important issue.
I hope there's more than a minute of silence in our hearts to remember what's important and more than one voice united screaming for what is just.

— Shakira (@shakira) December 18, 2022
-
Merry Christmas, Twitterheads! xo
Sources:
Lizzo GIF
Jess Grant is a frustrated writer hailing from London, England. When she isn't tasked with disentangling her thoughts from her brain and putting them on paper, Jess can generally be found listening to The Beatles, or cooking vegetarian food.