10 TWITTER MOMENTS: STORMZY MET TAYLOR SWIFT AT THE MTV EMAS AND IT WAS WHOLESOME
Photo by Stormzy
Hi, everybody. I was off sick last week, so I was unable to bring you my regular roundup of all the comings and goings on Twitter. Did I miss anything? No takeovers, mass layoffs, verification issues, or stuff like that? PHEW. Anyways, while I continue to figure out what the hell is a "Mastodon'' (I thought it was a metal band?), scroll through the latest edition of We Are: The Guard's 10 Twitter Moments, featuring Stormzy, Dionne Warwick, The Weeknd, and seven other favorites!
I can't explain the energy on Twitter these days with words but it's this. pic.twitter.com/zJZRei1D6X

— Samantha Nye (@TheSamethyst) November 11, 2022
-
STORMZY MET TAYLOR SWIFT AT THE MTV EMAS AND IT WAS WHOLESOME
— Stormzy (@stormzy) November 13, 2022
MY HEART!
a story in four parts pic.twitter.com/PscpyVr0rv

— anna ♡ (@tayslondongirl) November 13, 2022
DIONNE WARWICK WANTS TO BE NEXT IN LINE TO DATE PETE DAVIDSON
I will be dating Pete Davidson next.

— Dionne Warwick (@dionnewarwick) November 14, 2022
Ariana Grande. Kate Beckinsale. Kim Kardashian. Emily Ratajkowski. DIONNE WARWICK? As far as I'm concerned, Dionne is more of a catch than all of those ladies combined. Plus, Dionne Davidson has quite the ring to it, no? Just one condition: He must protect Dionne at all costs!
Exclusive: first pic of the happy couple. pic.twitter.com/eNiIo9ciLR

— AJ Nutter (@L82twatmytweet) November 14, 2022
THE WEEKND RETURNED TO TWITTER TO REMIND US DAWN FM STILL SLAPS
— The Weeknd (@theweeknd) November 12, 2022
He's been pretty quiet on Twitter of late, but The Weeknd's Abel Tesfaye returned to the bird app with a vengeance last weekend, mainly to post a bunch of memes and shitposts related to Dawn FM. Abel Tesfaye really said: "JUSTICE FOR OLD MAN." And I agree? Dawn FM slaps!
who did this? confess pic.twitter.com/NiuJCNhD9m

— The Weeknd (@theweeknd) November 15, 2022
DOJA CAT BEGGED ELON MUSK TO LET HER CHANGE HER NAME ON TWITTER…
i don't wanna be christmas forever @elonmusk please help i've made a mistake

— fart (@DojaCat) November 10, 2022
And this, ladies and gentlemen, is why I can never delete this godforsaken bird app. Doja Cat, aka Christmas, aka Fart, was quite frankly the last person I expected to get caught up in the Elon Musk-Twitter Blue saga, but Chief Twit was quick to respond to her plea for help!
thank u elon @elonmusk

— fart (@DojaCat) November 11, 2022
…AND MXMTOON USED HER NEW OFFICIAL STATUS TO CALL ELON MUSK UGLY
Elon musk is Ugly

you know this is true because this tweet says official

— maia (@mxmtoon) November 9, 2022
SHE REALLY DID THAT?
MY OFFICAL GOT TAKEN AWAYWYAGHWWGHWHQH HAHAHAHHAHA https://t.co/GSZ9oQIXSk

— maia (@mxmtoon) November 9, 2022
MARIAH CAREY AND DOLLY PARTON MADE OUR CHRISTMAS DREAMS COME TRUE
Dolly, let's settle this one…
You are the Queen of Everything! The Queen of the World, The Queen of Christmas, The Queen of Mine!! Love you!!!! @DollyParton https://t.co/3CFSCDMk0j

— Mariah Carey (@MariahCarey) November 10, 2022
My two favorite festive divas interacting on Twitter? IT'S A CHRISTMAS MIRACLE. "You are the Queen of Everything! The Queen of the World, The Queen of Christmas, The Queen of Mine." I'M NOT CRYING? P.S. Mariah Carey and Dolly Parton need to drop the Christmas collab!
I will always love you

— Dolly Parton (@DollyParton) November 11, 2022
HARRY STYLES CONFIRMED THE BAMBI RUMORS DURING LOVE ON TOUR
Love On Tour. Los Angeles IX. November, 2022. pic.twitter.com/1vdehiAL2F

— Harry Styles. (@Harry_Styles) November 12, 2022
SCREAMING. It's the way I genuinely had to check this wasn't one of those parody accounts with a Twitter Blue verification tick? Harry Styles is hilarious. A real-life comedian. Petition for the "Music for a Sushi Restaurant" singer to play Bambi in Disney's next live-action!
fixed it pic.twitter.com/0dRbuh1Jz5

— Luna! (@littlebtrlight) November 12, 2022
CAROLINE POLACHEK WAS THE INSPIRATION BEHIND THIS MCDONALD'S TWEET
my influence https://t.co/q1T3DKLcoL

— Caroline Polachek (@carolineplz) November 11, 2022
OMG. I'm not even kidding when I say this was literally my first thought when I saw this tweet from McDonald's. Clearly, Ronald McDonald's social media manager is a big fan of former Chairlift frontwoman Caroline Polachek. For the uninitiated: Watch the video for "Sunset," and it'll all make sense!
LIL NAS X SENT TWITTER INTO MELTDOWN WITH THESE SEXY SELFIES
somethin for the ladies pic.twitter.com/DSag99shUs

— i am reading all that (@LilNasX) November 11, 2022
Lil Nas X takes time out from his new position as Twitter CEO to share some hot bedroom selfies. Perhaps PEOPLE needs to reconsider their Sexiest Man Alive Award? Something tells me Chris Evans wouldn't look as good as Montero in a pair of tighty-whities. RIGHT, DEENA?
Oh something for the ladies indeed! https://t.co/nJzRHGhZnL

— Deena R (@RomanDeenaMe) November 11, 2022
CHLÖE HAD THE PERFECTLY SASSY RESPONSE TO THIS TWITTER TROLL
like you would have a chance https://t.co/ZYUCDUp8v4

— Chlöe (@ChloeBailey) November 9, 2022
GET HIM!
No cos they come for her Tooo much

— (@bohlokoa711) November 9, 2022
-
Follow We Are: The Guard on Twitter for more! xo
Sources:
Hearts Meme
Laughing Meme
Screaming Meme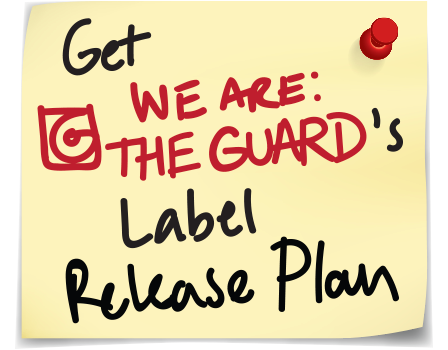 Jess Grant is a frustrated writer hailing from London, England. When she isn't tasked with disentangling her thoughts from her brain and putting them on paper, Jess can generally be found listening to The Beatles, or cooking vegetarian food.