10 TWITTER MOMENTS: TAYLOR SWIFT BROKE RECORDS WITH MIDNIGHTS
Photo by Taylor Swift
Happy Hump Day, everybody. Can you believe Halloween is almost here? I'm currently split between going as Olivia Wilde's salad dressing and James Corden, but I'll be sure to update you as soon as I decide. Meanwhile, it's time for the latest edition of We Are: The Guard's 10 Twitter Moments. Check out the following tweets from Taylor Swift, Jack Antonoff, Lil Nas X, and seven other favorites!
-
TAYLOR SWIFT BROKE RECORDS WITH MIDNIGHTS
How did I get this lucky, having you guys out here doing something this mind blowing?! Like what even just happened??!?! https://t.co/7kDKDrBwiD

— Taylor Swift (@taylorswift13) October 21, 2022
Taylor Swift's Midnights is finally here, and I'm pleased to say it's an album of Bangers Only™. Clearly, I'm not alone in thinking this, going by this record-breaking stat from Spotify. This is Taylor's world, and we're all living in it. BRB, listening to "Karma" on repeat!
— jade (@thetaylight) October 21, 2022
AND JACK ANTONOFF TOOK US BEHIND THE SCENES
— jackantonoff (@jackantonoff) October 21, 2022
Taylor Swift? Dylan O'Brien? Jack Antonoff? Zoë Kravitz? NAME A MORE ICONIC QUARTET, I'LL WAIT!
We all have our own dylan obrien

— a cat purring in my lap (@clementine_2am) October 21, 2022
LIL NAS X AND WILL FERRELL HUNG OUT BACKSTAGE
WILL FERRELL CAME TO MY FUCKIN CONCERT ! nobody can tell me shit pic.twitter.com/8Tz79dagEH

— im not reading all that (@LilNasX) October 20, 2022
Lil Nas X and Will Ferrell? It doesn't get much more Internet-breaking than this, people. Does this mean we're finally going to get an Elf sequel starring Lil Nas X as Santa Claus? A Christmas girlie can dream, okay? P.S. Montero is an absolute menace. LMAO!
omg if he see this he gone delete old town road from his spotify pic.twitter.com/Onbas60fRj

— im not reading all that (@LilNasX) October 20, 2022
MEGAN THEE STALLION AND PARDI WERE IN LOVE
My man so obsessed with me … love that for me

— TINA SNOW (@theestallion) October 19, 2022
Megan Thee Stallion has totally found the love of her life in Pardi. Considering everything she's been through over the last few years, I couldn't be happier for her. Can we also talk about the fact Pardi is the luckiest man in the world, galaxy, and universe? *Cries*
So happy for you pic.twitter.com/01UgMNVe0f

— Ginger (@floridaagirl97) October 19, 2022
DOJA CAT HAD A VERY SPICY BIRTHDAY PARTY
IF ANYBODY GOT NUDES OF ME FROM LAST NIGHT PLEASE SEND CUZ I WANNA POST EM

— birth girl (@DojaCat) October 22, 2022
Doja Cat celebrated her 27th birthday in Los Angeles on Friday, and if the tabloid reports are to be believed, it seems things got very spicy. Like, Eyes Wide Shut spicy. It looks like Doja had a whole lot of fun, though? Not to mention she finally delivered on this tweet!
2 years later but we're finally getting the pics https://t.co/Xv2NpKj5SZ

— Doja Cat News (@DojaNews) October 22, 2022
BRITNEY SPEARS ANNOUNCED HER MOVIE PREMIERE
I have a premiere for a movie this week "THE LEGISLATIVE ACT OF MY PUSSY" !!!! pic.twitter.com/WjhMoiybxO

— Britney Spears (@britneyspears) October 19, 2022
Britney Spears is fully out here living her best life ever since her conservatorship came to an end almost a year ago, and honestly? I love, love, love to see it. I'm also very excited to hear more about this movie premiere she speaks of? That title is actually everything!
Britney?? pic.twitter.com/3yYXewYhIt

— Un_ Domi(@Wa_promotion7) October 19, 2022
LIZZO HAD AN IMPORTANT REMINDER FOR HER FANS
PLEASE DONT GET COMFORTABLE W THE STATUS QUO

PLEASE DONT GET DISTRACTED BY CURRENT EVENTS

THE MIDTERM ELECTIONS ARE HERE

VOTE VOTE VOTE VOTE VOTE

THE SUPREME COURT DEPENDS ON IT

REPRODUCTIVE HEALTH DEPENDS ON IT

VETERANS RIGHTS DEPEND ON IT

LGBTQIA+ RIGHTS DEPEND ON IT

— FOLLOW @YITTY (@lizzo) October 23, 2022
SHE SAID WHAT SHE SAID!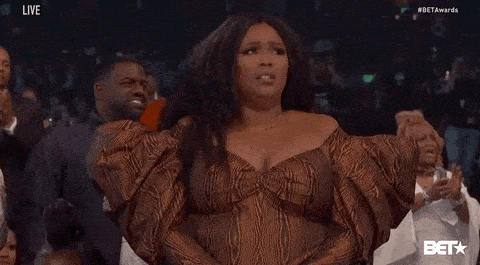 THIS THIS THIS!!!

Please, everyone VOTE

Help encourage and assist ppl who might need a nudge. Or a ride. Or just the when and where.

No shame in being new. Welcome to all who want to cast their vote!https://t.co/bkYSoeTZ0x is easy for all the info

— Blue For The Win (@BlueForTheWin1) October 24, 2022
LEWIS CAPALDI WAS TROLLED BY HIS MOM
Well that's just terrific x pic.twitter.com/J80qV8RyfQ

— Lewis Capaldi (@LewisCapaldi) October 21, 2022
LMAO. I'm going to be really honest, I'm not sure if I'm happier about the fact Lewis Capaldi is back in the chart or on Twitter? The Scottish singer is the funniest man in pop, although it appears he gets his sense of humor from his mom? She officially ended Lewis with this exchange. Haha!
It's comforting to know even celebrities get humbled by their mothers

— Meg IS SEEING LOUIS (@arrogantsoabx) October 21, 2022
CARDI B HAD SOME THOUGHTS ON PORN TITLES
Porn titles really be turning me off-_-

— Cardi B (@iamcardib) October 23, 2022
Me, a totally innocent human being, reading this tweet: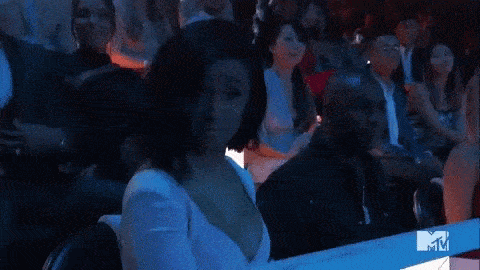 THE SCREAM I JUST SCRUMPT pic.twitter.com/rJczwP1rF0

— Bethy Boo (@bethanyjean__) October 23, 2022
HARRY STYLES WAS READY FOR HIS ACADEMY AWARD
My Policeman. OUT NOW. pic.twitter.com/5bY7CBkyTZ

— Harry Styles. (@Harry_Styles) October 21, 2022
Harry Styles is officially entering his Oscar Era, you guys. Between My Policeman and Don't Worry Darling, Harry is really about to be the biggest star in Hollywood. While I'm kind of sad the My Policeman campaign lacked Spitgate drama, I'm still so excited to see this over the weekend!
may the gays rise pic.twitter.com/Es0RavL0Pp

— Luna! (@littlebtrlight) October 21, 2022
-
Follow We Are: The Guard on Twitter for more! xo.
Sources:
Taylor Swift Meme
Lizzo GIF
Cardi B GIF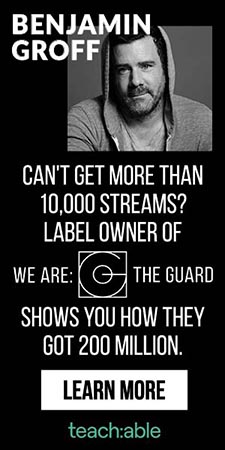 Jess Grant is a frustrated writer hailing from London, England. When she isn't tasked with disentangling her thoughts from her brain and putting them on paper, Jess can generally be found listening to The Beatles, or cooking vegetarian food.