10 TWITTER MOMENTS: TAYLOR SWIFT CLAPS BACK AT DAMON ALBARN
Photo by Taylor Swift
Between Flocks and the announcement that you can now have an NFT as a profile picture, there have been some significant changes at Twitter over the last few weeks. What hasn't changed is the fact that, at its heart, Twitter is quite simply a place for most of us to post thirst traps and start random online beefs. Speaking of which… It's time for the latest edition of We Are: The Guard's 10 Twitter Moments, featuring Taylor Swift, Adele, Tyler, the Creator, and seven other faves!
-
TAYLOR SWIFT CLAPS BACK AT DAMON ALBARN
PS I wrote this tweet all by myself in case you were wondering

— Taylor Swift (@taylorswift13) January 24, 2022
I think Maisie Peters put it best: "Taylor Swift could write 'Song 2,' but Damon Albarn could never write 'All Too Well (10 Minute Version).'" Don't get me wrong, I'm a huge fan of Blur and Gorillaz, but Damon screwed up here. It's good to see he's apologized, of course, but can men learn to use their brains before talking such crap?
i've never met damon albarn and he's never been to my studio but apparently he knows more than the rest of us about all those songs taylor writes and brings in. herb.

— jackantonoff (@jackantonoff) January 24, 2022
ADELE POSTPONES HER LAS VEGAS RESIDENCY
All dates will be rescheduled
More info coming soon
pic.twitter.com/k0A4lXhW5l

— Adele (@Adele) January 20, 2022
While I feel so sorry for the fans who purchased tickets, flights, hotels, and such, I'd be lying if I said my heart didn't break into tiny, little pieces seeing Adele crying like this after postponing her Las Vegas residency. It's such a terrible situation for everybody involved, but I know Weekends With Adele will be worth the wait.
I have the best fans in the world! Your graciousness and love tonight is overwhelming! Thank you

— Adele (@Adele) January 22, 2022
TYLER, THE CREATOR TEST DRIVES A FERRARI IN PARIS
test drives, le buc. via arthur pic.twitter.com/kam31Cw4HE

— Tyler, The Creator (@tylerthecreator) January 23, 2022
Tyler, the Creator is really out here living his best life in France, huh? Just a few days on from scoring and appearing in Virgil Abloh's final Louis Vuitton showcase at Paris Fashion Week, Tyler was back on the streets test driving a Ferrari and passing the Eiffel Tower. God, I see what you have given to others… LOL.
cobblestone pic.twitter.com/gAw1GA3HDo

— Tyler, The Creator (@tylerthecreator) January 23, 2022
DOLLY PARTON SLIPS INTO HER BIRTHDAY SUIT
Just hangin' out in my birthday suit! pic.twitter.com/mz8q2vXPut

— Dolly Parton (@DollyParton) January 19, 2022
I'm pretty sure Dolly Parton's social media handles exist purely to post fabulous photos of the legendary country singer, and honestly? I'm obsessed. When you're this level of icon, you can post as many photos as you like. Can we also talk about how stunning Dolly looks in this suit and skirt? Pink is most definitely her color.
I think this photo really shows off my shine, what do y'all think? pic.twitter.com/VTGvxryn1i

— Dolly Parton (@DollyParton) January 22, 2022
THUNDERCAT MAKES HIS ACTING DEBUT IN THE BOOK OF BOBA FETT
Today will forever be a special day to me. Now for two reasons. What a coincidence. Happy birthday Mac. And yes I drew this. Lol pic.twitter.com/DOsLbQb6hG

— ashy daddy (@Thundercat) January 19, 2022
Thundercat's music has long sounded like it's coming to us from "a galaxy far, far away," so seeing the cosmic bass king making his acting debut in The Book of Boba Fett last Wednesday honestly made so much sense to me. I'm also loving the fact that this cameo coincided with his late best friend, Mac Miller's 30th birthday. PERFECTION.
In a galaxy far away pic.twitter.com/WrqUvgTicn

— ashy daddy (@Thundercat) January 24, 2022
GRIMES SHARES A BATHROOM SELFIE
Fate amenable to change pic.twitter.com/YbzdJkOkvH

— (@Grimezsz) January 22, 2022
This photo has left me with so many thoughts. Firstly, Grimes is definitely hiding her stomach. Could the pregnancy rumors be true? Secondly, I'm absolutely here for fingerless gloves making a return. Thirdly, why does Grimes have such sensible decor? I'm genuinely kind of disappointed. P.S. "SHINIGAMI EYES" HAS ARRIVED.
Shinigami Eyes Jan 26 pic.twitter.com/0kBcGpRBKI

— ) (@Grimezsz) January 24, 2022
DOJA CAT AND TACO BELL CONTINUE THEIR BEEF
https://t.co/f9zRLNeuUU pic.twitter.com/Ptz9ZMP5Fi

— mehoy menoyme (@DojaCat) January 25, 2022
The Doja Cat vs. Taco Bell Twitter beef will never not be funny to me. It goes without saying that I'm Team Doja all of the way. As far as I'm concerned, if Taco Bell can bring back the Cheesy Fiesta Potatoes and the Spicy Potato Soft Taco, Taco Bell can damn well bring back the Mexican Pizza. Can someone tell Lil Nas X, already?
If she comes tell her we had to go on a walk, but we'll be back later.

— Taco Bell (@tacobell) January 24, 2022
RAE SREMMURD IS NO OUTKAST
Y'all gotta chill https://t.co/PS4O9lsn9d

— Rae Sremmurd (@RaeSremmurd) January 20, 2022
LMAO. Rae Sremmurd really said: "Sit down, be humble." Much respect to the Tupelo hip-hop two-piece for knowing their place. Don't get me wrong, Swae Lee and Slim Jxmmi have dropped some high-key bangers in their short time together, not to mention "Black Beatles" was a whole damn cultural reset, but Outkast is on another level.
And common sense

— ÐΣSĪRΣY™ (@GraceForsonK) January 21, 2022
SHAWN MENDES IS BACK TO POSTING THIRST TRAPS
— Shawn Mendes (@ShawnMendes) January 22, 2022
It's good to see Shawn Mendes is successfully moving on from Camila Cabello based on this shirtless thirst trap. Of course, if you follow Shawn on TikTok, then you'll have seen this photo only tells half of the story, as the "It'll Be Okay" singer actually fell over a few seconds after snapping it. Expectation vs. Reality, much?
okay let's not leave this out pic.twitter.com/1rcFFi4fZQ

— sherwin (@venusauras) January 22, 2022
CHLÖE COVERS MINNIE RIPERTON
lovin you • minnie ripperton pic.twitter.com/HTn8ke42NZ

— Chlöe (@ChloeBailey) January 24, 2022
THOSE WHISTLE NOTES.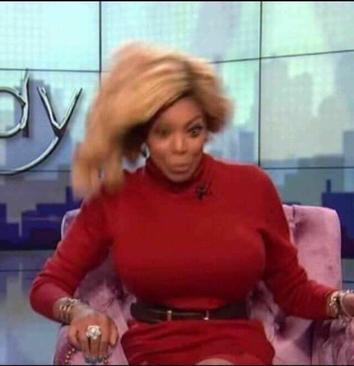 when you hit a note you've been waiting to hit your whole life

— Chlöe (@ChloeBailey) January 24, 2022
-
Follow We Are: The Guard on Twitter for more! x
Sources:
Wendy Meme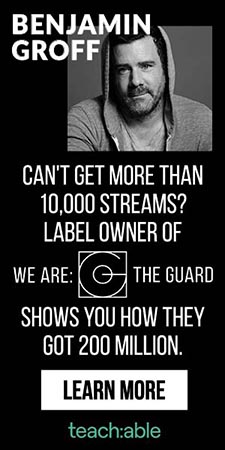 Jess Grant is a frustrated writer hailing from London, England. When she isn't tasked with disentangling her thoughts from her brain and putting them on paper, Jess can generally be found listening to The Beatles, or cooking vegetarian food.