10 TWITTER MOMENTS: TAYLOR SWIFT TELLS HER "LOVE STORY"
Hi, stans and stanettes! Hump Day is finally here, which can only mean one thing: It's time for the latest edition of We Are: The Guard's 10 Twitter Moments! While I have no hot new memes or trending topics to report on (The Weeknd's Super Bowl performance is still keeping much of the timeline entertained), it's nevertheless been a busy week on our favorite bird app, particularly over Valentine's Day! Before we begin the countdown to the weekend, then, let's check in with the following selection of celebrity tweets from Taylor Swift, Cardi B, Normani, and seven other favorites!
-
TAYLOR SWIFT TELLS HER "LOVE STORY"
Hey guys so who's gonna tell 18 year old me that our love story would still be going strong all these years later? Thanks for the ways you fill my life with love 24/7, every damn day. Happy Valentines Day

— Taylor Swift (@taylorswift13) February 14, 2021
MY EMOTIONS! What a journey we Swifties have been on over the last 13 years! BRB, streaming "Love Story (Taylor's Version)" on repeat for the next couple of months while I wait for the rest of Fearless to drop *crying-face emoji*!
CARDI B GOT OFFSET GRASS FOR VALENTINE'S DAY
Yes ! Men do deserve to get gift as well for Valentine's Day,but the gift have to be less expensive then the girls gift . Soo if he buys you flowers you buy him grass.

— iamcardib (@iamcardib) February 11, 2021
LMAO! I mean, I can *kind of* see the logic? Valentine's Day is ultimately for the ladies, right? Either way, I'd take a bouquet of grass over Cardi B's chocolate-covered strawberries ANY DAMN DAY!
How sweet. Homemade Chocolate cover strawberries pic.twitter.com/8fStAPhmTm

— iamcardib (@iamcardib) February 15, 2021
NORMANI FINALLY TEASES NEW MUSIC
know it's been awhile pic.twitter.com/aeXfM8lzOo

— Normani (@Normani) February 13, 2021
Normani really said "I'm going to break the whole damn Internet with this video," huh? I mean, new music? CHECK! Aaliyah sample? CHECK! Body-ody-ody? CHECK, CHECK, CHECK! I'm basically hyperventilating, you guys!
JEAN DAWSON MET JAMES BLAKE
met @jamesblake outside of lowend theory at a bus stop and told him we would work together one day. He asked my name and I said i'll tell you when the time is right. James my name is Jean Dawson.

— JEAN DAWSON (@jeandawsn) February 13, 2021
Things I wish for, not necessarily in order of priority: A healthy, loving relationship, a lifetime supply of vegan chicken nuggets, and a Jean Dawson and James Blake collaboration BECAUSE HOLY SH*T CAN YOU IMAGINE?
It's time, James.

— italian space laser (@theneedledrop) February 14, 2021
THE WEEKND BECOMES THE JOKER
— The Weeknd (@theweeknd) February 10, 2021
"Wow. That was so powerful. Academy Award."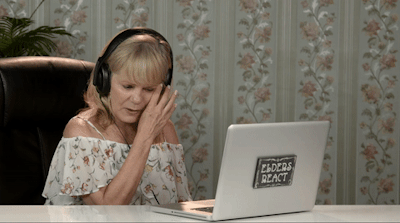 FOUSHEÉ CHANNELS HER INNER LIZZIE MCGUIRE
Hillary Duff, u have 24 hours to respond... pic.twitter.com/NcrFDLcfoI

— Fousheé (@FousheeLive) February 13, 2021
Fousheé really did that! The "single af" singer is looking too damn cute in this Lizzie McGuire-inspired vintage Vivienne Westwood getup! My only question: How the hell did Lizzie afford Vivienne Westwood in 2002?
How'd Lizzie McQuire afford Vivienne Westwood F/W 2002? I'd like a WORD Disney!!!!! pic.twitter.com/cthKzh4fjL

— Kimberly (@TheKimbino) November 27, 2019
CAMILA CABELLO AND SHAWN MENDES PACK ON THE PDA
my Valentine's got a ponytail! happy love and friendship day @ShawnMendes pic.twitter.com/uBIVKSQaVf

— camila (@Camila_Cabello) February 15, 2021
Camila Cabello, Shawn Mendes, and his luscious brown locks are never ones to miss out on a PDA, and, honestly? I'm here for it! Just one request: Can we keep the toe-kissing to the close friends group only? THANKS!
 

 

 

View this post on Instagram
OMAR APOLLO GOT A FRESH NEW MANI
i paid $350 for these mf nails ima make sure everybody see em pic.twitter.com/DKN4fShc6n

— Omar Apollo (@omarapollo) February 12, 2021
Don't get me wrong, the color, the glitter, and the hand-painted art on the middle finger are fresh to death, but $350? Is the nail polish as strong as Gorilla Glue or something? Sally Hansen for life!
MEGAN THEE STALLION IS THRIVING
I'm healthy, I can take care of myself, my friends & family love me , my boo love me (he mad at me rn but he still love me) shiddd Beyoncé love me , I'm just happy and blessed lol

— TINA SNOW (@theestallion) February 16, 2021
Megan Thee Stallion is really out here thriving and living her best life and I couldn't be happier for her! She deserves nothing but blessings after everything that's happened to her over recent months! Hot Girl Summer LET'S GO!
Thee summer is MEGAN'S

— TINA SNOW (@theestallion) February 16, 2021
DIONNE WARWICK HAS NO TIME FOR FOOLISHNESS
If I follow you today just remember I can unfollow you tomorrow if you post foolishness.

— Dionne Warwick (@dionnewarwick) February 12, 2021
The Queen of Twitter, Dionne Warwick, everyone!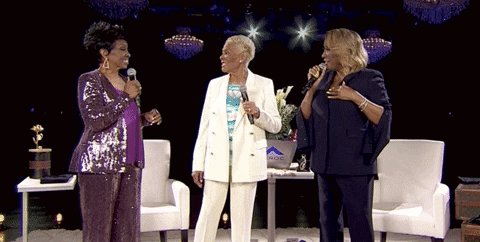 -
Why not follow We Are: The Guard on Twitter for more? x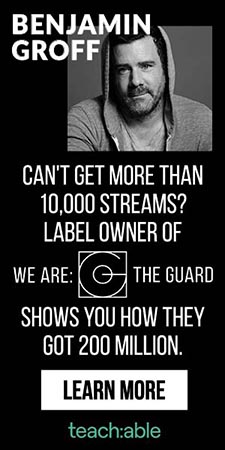 Jess Grant is a frustrated writer hailing from London, England. When she isn't tasked with disentangling her thoughts from her brain and putting them on paper, Jess can generally be found listening to The Beatles, or cooking vegetarian food.