10 TWITTER MOMENTS: TAYLOR SWIFT'S CINNAMON ROLLS ARE TO *DIE* FOR
Hi, kiddos, and thanks for joining me for the latest edition of We Are: The Guard's 10 Twitter Moments! That's right – it's that time of the week when we check out of our boring quarantine lives to instead check in with the boring quarantine lives of famous musicians. Jokes aside – I hope this helps to break up your day a little, or at least gives you something to do before you go and eat your next sandwich (Is anyone else eating SO MANY SANDWICHES right now?!). Just don't forget to follow us on Twitter in return for bringing you the following 10 tweets from Taylor Swift, Britney Spears, Cardi B, and more!
-
TAYLOR SWIFT'S CINNAMON ROLLS ARE TO *DIE* FOR
when you're proud of your buns so you post them on the internet pic.twitter.com/4wPIi8mb5F

— Taylor Swift (@taylorswift13) May 14, 2020
Erm, a chef, much?! No, really – Taylor Swift needs to drop the cinnamon roll recipe ASAP or else I'm coming for that one in the corner left!
We approve!

— Cinnabon (@Cinnabon) May 14, 2020
BRITNEY SPEARS HAS A MESSAGE FOR HER HATERS
Smiling for my haters pic.twitter.com/VFmbSOfPUK

— Britney Spears (@britneyspears) May 13, 2020
SHE SAID WHAT SHE SAID!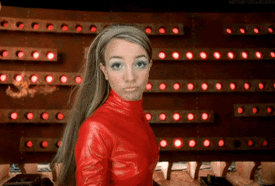 CARDI B HAS A VERY IMPORTANT QUESTION
Do ants poop ?

— iamcardib (@iamcardib) May 14, 2020
Me in public: LOL, Cardi B, WTF?!
Me in private: *Googles if ants poop*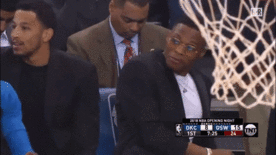 P.S. THE MORE YOU KNOW!
Yes, ants poop. But, only as adults. As larvae their digestive tract does not have an exit so they store it in their bodies. Then when they molt to the pupal stage they shed their entire poop ball called a meconium. I have actually watched a larvae do this under a microscope.

— Dr. Corrie Moreau (@CorrieMoreau) May 14, 2020
INTRODUCING FARMER JOJI
— JOJI (@sushitrash) May 15, 2020
I'm not sure about you guys, but something tells me Joji has been playing far too much Animal Crossing in quarantine. This farmer era is about to be iconic!
MARIAH CAREY INVENTED PHYSICS
Keep that confidence girl! It's all relative, anyway https://t.co/HbOF2z5yv6

— Mariah Carey (@MariahCarey) May 18, 2020
Albert Einstein, who?! Everyone knows it was Mariah Carey who really invented the mass–energy equivalence with her 11th album. Right, Albie?!
Wait, it wasn't @MariahCarey? (Quickly updates files...) https://t.co/FjazFhs1m7

— Albert Einstein (@AlbertEinstein) May 19, 2020
TYLER, THE CREATOR CELEBRATES ONE YEAR OF IGOR
to everyone who listened to IGOR, thank you, shit moved me into a different place, that album is magical. new magic wand still my favorite song of mine. love!

— Tyler, The Creator (@tylerthecreator) May 17, 2020
Can you guys believe it's been one year since Tyler, the Creator released IGOR?! It feels like only yesterday we were losing our minds to "EARFQUAKE." How times have changed since then *sigh*.
KATY PERRY IS A SELF-CARE QUEEN
sometimes self care is an everything bagel

— KATY PERRY (@katyperry) May 16, 2020
WHERE IS THE LIE?! Self-care is also streaming Katy Perry's latest anthem "Daisies." Can we all agree it's her best single since "Roar?!"
DOJA CAT IS TEASING US OVER HER BOOBS AGAIN
I have boobie and it's funnie lol haha hoohoo boobie boobie boobie

— JUST POKIN AROUND (@DojaCat) May 16, 2020
I'm just gonna keep fucking with everyone's head because it's funny. You have poop poop brain and I like to poke around in there because its funny times.

— JUST POKIN AROUND (@DojaCat) May 16, 2020
DILLON FRANCIS WITH THE QUARANTINE CUT
Got a fresh cut! pic.twitter.com/3vkkypAS5A

— dillonfrancis (@DillonFrancis) May 18, 2020
Okay, so – I appreciate we're all having a tough time dealing with our hair in quarantine, but this is quite frankly a step too far, Dillon Francis!
looks pretty good actually

— chet porter (@chetporter) May 18, 2020
CALL 9-1-1, MEGAN THEE STALLION'S BODY IS ON FIRE
He say the way that thang move it's a movie pic.twitter.com/e2RMAih3P4

— HOT GIRL MEG (@theestallion) May 14, 2020
Exclusive footage of me watching this video: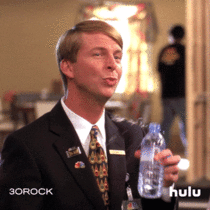 -
Don't forget to follow We Are: The Guard on Twitter for more! x
Jess Grant is a frustrated writer hailing from London, England. When she isn't tasked with disentangling her thoughts from her brain and putting them on paper, Jess can generally be found listening to The Beatles, or cooking vegetarian food.