10 TWITTER MOMENTS: TAYLOR SWIFT'S KITTY IS A QUARANTINE VIBE
Don't get me wrong – I'm a Twitter addict at the best of times. One thing I never saw coming, however, was just how important social media would become over these last few weeks. With quarantine measures in place throughout the world, it feels like everyone is turning to the bird app for a bit of human contact. And that includes famous musicians. Consequently, even though we're miles – and in some cases, oceans – apart, in many ways, it feels like we're closer than ever. No, really – Cardi B is basically my auntie at this point. With another Wednesday of BLAH ahead of us, then, let's check in with We Are: The Guard's 10 Twitter Moments, featuring Taylor Swift, Shakira, Halsey, and others!!!
-
TAYLOR SWIFT'S KITTY IS A QUARANTINE VIBE
Captain Olivia Benson off duty like - pic.twitter.com/JJ5ff8syMU

— Taylor Swift (@taylorswift13) April 23, 2020
The potbelly. The piercing stare into the void. The complete and absolute lack of f*cks given. Miss. Olivia Benson Swift is such a quarantine mood it isn't even funny.
P.S. We see you, "22" reference!
Not a lot going on at the moment pic.twitter.com/NaRCqgCH4Y

— Taylor Swift (@taylorswift13) April 27, 2020
WE MUST PROTECT GRIMES AT ALL COSTS
ppl make fun of my big nose and weird face but I think it's cool to be strange. Took me a while to figure out how to make makeup look good cuz regular tricks don't work. But I'm grateful to be oddly designed. pic.twitter.com/Nr6PIiVxQ5

— (@Grimezsz) April 28, 2020
Erm, excuse me? There are people who make fun of Grimes? LET ME AT 'EM, QUEEN!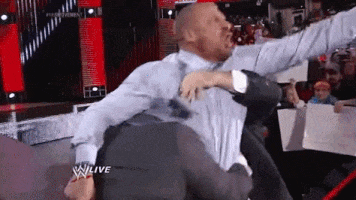 SHAKIRA IS AN ANCIENT PHILOSOPHER NOW
I just graduated from my 4 week Ancient Philosophy course with the University of Pennsylvania (@Penn). I know... my hobbies are very impractical, but it took a lot of hours after the kids were asleep. Thank you Plato and predecessors for all the "fun" over the past month! pic.twitter.com/cFTCXDjliX

— Shakira (@shakira) April 23, 2020
Me in quarantine: *Eats an entire box of Pop-Tarts* *Naps* *Briefly considers taking a shower but eats another entire box of Pop-Tarts instead* *Naps*
Shakira in quarantine: *BECOMES AN ANCIENT PHILOSOPHER*
LIL UZI VERT AND PLAYBOI CARTI ARE FRIENDS AGAIN
You already know Carti
I love u back ...... https://t.co/5Ad0SLh8eH

— BABY PLUTO (@LILUZIVERT) April 25, 2020
Hol' up, hol' up, hol' up. Lil Uzi Vert and Playboi Carti are friends again? SUDDENLY, THE BALANCE OF THE UNIVERSE IS RESTORED!
BLINK-182'S TOM DELONGE HAS FINALLY PROVED ALIENS REALLY DO EXIST
With today's events and articles on my and @TTSAcademy's efforts to get the US Gov to start the grand conversation, I want to thank every share holder at To The Stars for believing in us. Next, we plan on pursuing the technology, finding more answers and telling the stories.

— Tom DeLonge (@tomdelonge) April 28, 2020
That moment when Tom DeLonge finally convinces the government to publish video footage proving UFOs are real and it's not even the most insane thing to happen this 2020. Alexa, play "Aliens Exist" by blink-182.
CARDI B IS SERIOUSLY MISSING THE NAIL BAR
I love this ....Highkey want to do it . pic.twitter.com/3psazVf3of

— iamcardib (@iamcardib) April 27, 2020
When the nail bar withdrawals start to hit. Seriously, though – DON'T DO IT CARDI B!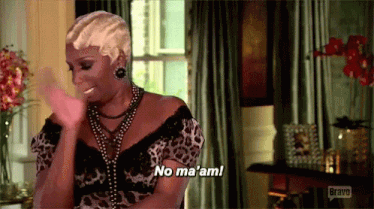 HALSEY IS LOOKING LIKE *THIS* IN QUARANTINE
polka dots and sun-beams pic.twitter.com/KmejqkZdi0

— h (@halsey) April 26, 2020
Do you mean to tell me I'm in lockdown resembling what I can only describe as a whole-ass tub of cookie dough while Miss. Ashley Nicolette Frangipane is out here looking like THIS? Something tells me I need to up my quarantine game ASAP!
Sidenote: Is anyone else getting Rizzo vibes from this?
not to be a cottagecore queer on the TL but like...I am.

— h (@halsey) April 26, 2020
LIL NAS X IS SLIDING INTO FANS DMS
well, are you? https://t.co/Hdd0ovmzNV

— nope (@LilNasX) April 24, 2020
Lil Nas X sliding into a fan's DMs asking for beats as opposed to nudes? WE LOVE TO SEE IT!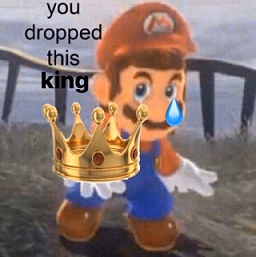 P.S. This is so inspiring.
lil motivation for the person reading this who's about to give up pic.twitter.com/g7Ku0bHArT

— nope (@LilNasX) April 28, 2020
OLIVER TREE SNIPS HIS BOWL CUT IN QUARANTINE
THE QUARANTINE CUT pic.twitter.com/Em1m5K2wER

— Oliver Tree (@Olivertree) April 22, 2020
With salons closed throughout the world, many of us are having to take haircutting into our own hands. And while I appreciate Oliver Tree trying to help fans achieve his signature bowl cut in quarantine, this video should come with a warning: DON'T TRY THIS AT HOME, KIDS!
JUST @ ME NEXT TIME, FINNEAS
Let's be honest- everyone is just staring at themself on zoom

— FINNEAS (@finneas) April 28, 2020
*Fixes hair*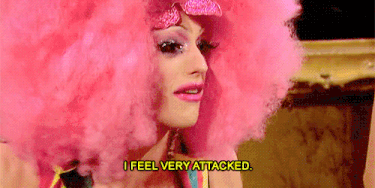 -
Until next Wednesday, why not follow We Are: The Guard on Twitter for more? SEE YA!!! x
Jess Grant is a frustrated writer hailing from London, England. When she isn't tasked with disentangling her thoughts from her brain and putting them on paper, Jess can generally be found listening to The Beatles, or cooking vegetarian food.