10 TWITTER MOMENTS: TRAVIS SCOTT STILL BELIEVES IN SANTA CLAUS
There are two sleeps and counting until Christmas, which probably means I should be wrapping gifts, putting up the last of the decorations, making gingerbread men, or some festive shizzle like that. But instead I'm sitting on my butt and scrolling through Music Twitter, because honestly? This is my life now, you guys. No, really – not even Christmas can keep me from checking up on the faves. Pour another eggnog, then, as it's time for the latest dose of We Are: The Guard's 10 Twitter Moments, featuring Travis Scott, Mariah Carey, The Weeknd, and more.
-
TRAVIS SCOTT STILL BELIEVES IN SANTA CLAUS
I still believe In Santa I don't give a fuck

— TRAVIS SCOTT (@trvisXX) December 18, 2020
Travis Scott is a kid at heart, and quite frankly, so am I! Seriously – I'm not even ashamed to admit I still put out milk and cookies for Santa Claus every Christmas Eve. If you don't believe, you don't receive, people!
MARIAH CAREY DOESN'T APPROVE OF THIS ORNAMENT
This is... Not approved

(But it's the thought that counts) https://t.co/wMAOBQ2BgS

— Mariah Carey (@MariahCarey) December 17, 2020
LOL! I'm screaming! Mariah Carey really said: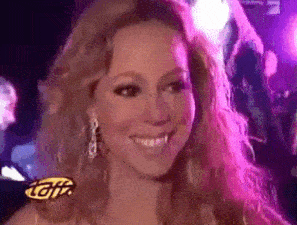 THE WEEKND IS READY TO EAT THIS CHRISTMAS
holidays have begun.............. food

— The Weeknd (@theweeknd) December 18, 2020
Erm, a mood, much? Me every holiday season: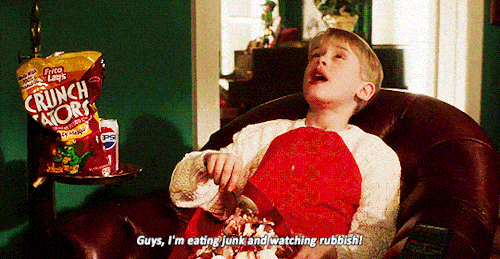 DIONNE WARWICK JUST DISCOVERED ANIMAL CROSSING
Animal Crossing. Thank you. What is the point of this? Do you win?

— Dionne Warwick (@dionnewarwick) December 17, 2020
Auntie Dionne discovering Animal Crossing is the kind of Twitter content I live and breathe for! Don't forget to drop the friend code!
????????? pic.twitter.com/qHGxvLi7nV

— Dionne Warwick (@dionnewarwick) December 17, 2020
HOLLY HUMBERSTONE COVERS RAY LAMONTAGNE
Jolene by Ray LaMontagne pic.twitter.com/DBQQIEhaWD

— Holly Humberstone (@HolHumberstone) December 17, 2020
I'M NOT CRYING, YOU'RE CRYING!
PHOEBE BRIDGERS IS A PASSION PIT STAN
gen z would have loved passion pit

— traitor joe (@phoebe_bridgers) December 21, 2020
Right, Grandma Bridgers? It's true Passion Pit, erm, walked so 100 gecs could run, but Generation Z isn't ready for that conversation.
CAMILA CABELLO SNUGGLES UP WITH TARZAN
we both needed some tenderness today. this vid is your reminder to be tender with yourself today pic.twitter.com/3Dbqpv6cie

— camila (@Camila_Cabello) December 19, 2020
It's videos like this that leave me questioning what did we do to deserve dogs? No, really – can we take a moment to appreciate that fluffy bundle of love? Camila Cabello and Shawn Mendes are the luckiest parents ever!
RICH BRIAN HAS BARS
i still dont know why i said this https://t.co/zuCZMz4tC8

— Rich Brian (@richbrian) December 16, 2020
CARDI B IS COMING FOR YOU, CHARGER THIEF
There is a charger thief in my house...When I find out who it is ......COUNT YOUR FUCKIN DAYS

— iamcardib (@iamcardib) December 17, 2020
Ugh, I hate how much I relate to this tweet! No, really – I'm printing and framing it as a threat to anyone who lives within six feet of me!
SHANIA TWAIN IS FINALLY IMPRESSED BY BRAD PRITT
Happy Birthday to Brad Pitt, I'll make an exception for today

— Shania Twain (@ShaniaTwain) December 18, 2020
OMG! The Queen of Being Impressed has spoken!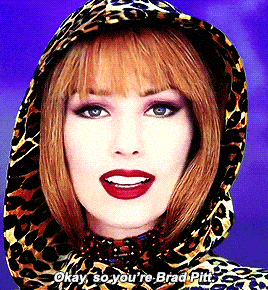 -
Don't forget to follow We Are: The Guard on Twitter for more. x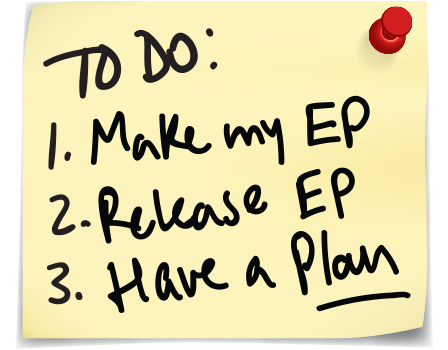 Jess Grant is a frustrated writer hailing from London, England. When she isn't tasked with disentangling her thoughts from her brain and putting them on paper, Jess can generally be found listening to The Beatles, or cooking vegetarian food.