10 TWITTER MOMENTS: TYLER, THE CREATOR IS FEELING HORNY
Hi, you guys! How's quarantine life treating you so far?! Have you been partaking in lots of fun activities from home, like yoga and baking?! Or have you been passing the time staring into the abyss, still trying to work out if all of this is a bad dream?! As for me, I've been spending this lockdown doing what I pretty much always do: scrolling through celebrity social media while stuffing my face with Flamin' Hot Cheetos. Famous musicians may no longer be leaving their homes, but they're most definitely continuing to entertain us over the Internet. On that note, let's check out the latest edition of We Are: The Guard's 10 Twitter Moments, featuring Tyler, the Creator, The 1975's Matty Healy, Troye Sivan, and more!
-
TYLER, THE CREATOR IS FEELING HORNY
is everybody gonna be fucking everybody when this is over

— Tyler, The Creator (@tylerthecreator) April 4, 2020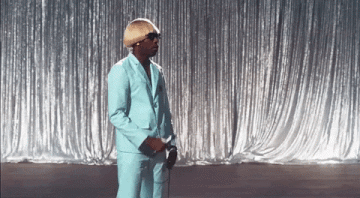 THE 1975'S MATTY HEALY IS LEARNING MAGIC
.@davidblaine pic.twitter.com/nntNCqx2gd

— (@Truman_Black) April 4, 2020
Erm, invented magic, much?! Jokes aside, it's good to see The 1975 frontman Matty Healy is using his time in quarantine productively. Plus if Notes on a Conditional Form tanks, Matty can at least rest assured he has a trade to fall back on. David Blaine is quaking.
THE WEEKND AND CAESAR ARE QUARANTINE COMPANIONS
u good bro ? pic.twitter.com/cnypCoCiAp

— The Weeknd (@theweeknd) April 6, 2020
Forget Bella Hadid. Caesar the Doberman Pinscher is the best quarantine companion The Weeknd's Abel Tesfaye could ask for! Just look at that cute little face. Do you think he's perhaps been listening to too much After Hours?!
he in his feels pic.twitter.com/e9HjStUWGP

— FaZe Cuds (@CodsDesigns) April 6, 2020
KID CUDI IS GETTING HIS VIBES ON
Zonin' pic.twitter.com/pLWEI3kkOe

— The Chosen One (@KidCudi) April 3, 2020
This has to be the most Kid Cudi-looking room of all time! No, really, did anyone else hear the dude softly humming while viewing this image?!
BLEACHERS' JACK ANTONOFF WANTS YOU TO LISTEN TO LYRICS
be terrified of the "i don't listen to the lyrics" people

— jackantonoff (@jackantonoff) April 4, 2020
FACTS.
P.S. How's Lorde 3 coming along?!
TROYE SIVAN SINGING ALONG TO ARIANA GRANDE IS EVERYTHING
When ur friend is @ArianaGrande and you try sing along pic.twitter.com/M68Ngt6Wd6

— troye (@troyesivan) April 6, 2020
Troye Sivan covering Ariana Grande covering "My Everything" in quarantine?! Brb, I need a moment.
oh my god i love u so much it hurts https://t.co/mX8wXuJKrU

— Ariana Grande (@ArianaGrande) April 6, 2020
DOJA CAT IS GOING CRAZY
IM FUCKING LOSING IT RIGHT NOW. IM GOING TO TAKE A SHIT ON MY LAPTOP AND THROW IT LIKE A FRISBY YOU FUCKING BITCH

— cring (@DojaCat) April 7, 2020
Can someone check on Doja Cat?!
SIA IS A DISGUSTING BED CREATURE
Am I a disgusting bed creature or a normal human beingm pic.twitter.com/nwKIqdkpSE

— sia (@Sia) April 2, 2020
I'm glad to see I'm not the only one embracing my inner dirtbag during this quarantine. That said, can we take a moment to appreciate the Chanel purse casually dumped in the middle of Sia's bedside table?! How very extra!
FATHER HAS DEFINITELY BEEN WATCHING TIGER KING
imagine getting away wit a murder 20 yrs ago then some asshole drops a doc on netflix bringin it back up

— father (@father) April 1, 2020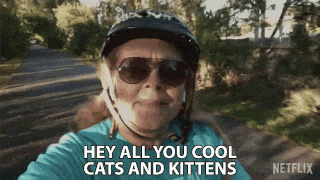 MEGAN THEE STALLION IS A NATURAL BEAUTY
Quarantine meg pic.twitter.com/0iBMmCaeVe

— HOT GIRL MEG (@theestallion) April 7, 2020
I'm sorry, but, how's Megan Thee Stallion looking so goddamn gorgeous in quarantine?! Seriously, can someone tell me as I'm over here growing a moustache and bursting out of every pair of sweatpants I own?! *Hot girl sigh*
-
Why not follow We Are: The Guard on Twitter for more?! Stay safe, you guys! x
Jess Grant is a frustrated writer hailing from London, England. When she isn't tasked with disentangling her thoughts from her brain and putting them on paper, Jess can generally be found listening to The Beatles, or cooking vegetarian food.