10 TWITTER MOMENTS: THE WEEKND FINALLY ACKNOWLEDGES *THAT* MEME
Summer is here, so I should probably be at the beach right now, or something like that. Why do I need to go outside, though, when I have Twitter to entertain me at my fingertips? From The Weeknd finally acknowledging *that* meme, to Troye Sivan getting cheeky on the main, to Ariana Grande dropping the wedding album (No, not *that* kind of album!), the bird app has been quite frankly popping off over the last seven days. Cancel your Hump Day plans, then, as it's time for the latest dose of We Are: The Guard's 10 Twitter Moments below *points down*!
-
THE WEEKND FINALLY ACKNOWLEDGES *THAT* MEME
ladies and gentlemen, the ...

— The Weeknd (@theweeknd) May 28, 2021
If you've been anywhere near Twitter recently, then it's highly likely you've seen the "Ladies and gentlemen, The Weeknd'' video doing the rounds every Friday. Last week, however, things got extremely meta when Abel Tesfaye himself decided to take the meme into his own hands. "Legendary" doesn't cover it!
I guess I gotta deactivate now he's doing the job for me

— ladies and gentlemen, the weekend (@CraigWeekend) May 29, 2021
MACHINE GUN KELLY AND MEGAN FOX ARE EVERYTHING
she said 'i love you' one year ago today

— blonde don (@machinegunkelly) May 26, 2021
That moment when you realize Machine Gun Kelly is tweeting about Megan Fox *screams*! Genuine question: Is anyone else as invested in this relationship as I am? I'm pretty sure I haven't been this obsessed with a celebrity couple since the days of Travis Barker and Kourtney Kardashian. OH WAIT!
MILEY CYRUS IS TRIGGERING GROWN-ASS MEN
I am peeing. LOL. Who done did this?! pic.twitter.com/a6oWBjetgH

— Miley Ray Cyrus (@MileyCyrus) May 26, 2021
LMAO! This meme is spot on! How many covers is it going to take for these old dudes to just admit they freaking love Miss. Miley Ray Cyrus? The woman has the voice of a jumbo-jet engine and the attitude of a million rock stars stuck together. Robert Plant could quite literally never!
<
RINA SAWAYAMA AND KEANU REEVES: NAME A MORE ICONIC DUO
my feature film acting debut in John Wick 4 !!!!!! I'm so excited !!!!! https://t.co/1Xujvup4WG pic.twitter.com/Xr2CzXUgxt

— RINA SAWAYAMA (@rinasawayama) May 27, 2021
STOP EVERYTHING! Rina Sawayama is going to be in John Wick: Chapter 4? BRING ON THE OSCARS, BITCHES! Jokes aside, I don't think I've been this excited since Beyoncé signed up for Austin Powers in Goldmember. Rina and Keanu Reeves really are about to be the most iconic cinematic duo of all time!
aaaaaaaaaaaaaaaaaaaaaaaaaaaaaa

— RINA SAWAYAMA (@rinasawayama) May 27, 2021
TROYE SIVAN IS FEELING CHEEKY
Fine I'll get cheeks out on main pic.twitter.com/YAZpSXbxJp

— troye (@troyesivan) May 27, 2021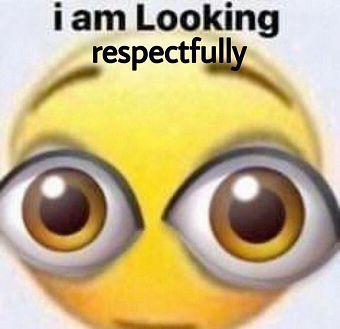 DIONNE WARWICK STANS OLIVIA RODRIGO
Who is Olivia Rodrigo yelling at on Good 4 U? I would like to know who we are angry with.

— Dionne Warwick (@dionnewarwick) May 27, 2021
OMG! Not the legendary Dionne Warwick getting involved with the Olivia Rodrigo Twitter Discourse™! That's the power of SOUR for you! From teenagers to octogenarians, everyone freaking loves this album! Everyone except Joshua Bassett, of course *side-eye*.
Yes, I really want to know. #SOUROlivia pic.twitter.com/onjMNACLRu

— Dionne Warwick (@dionnewarwick) May 27, 2021
NICKI MINAJ SPEAKS TO THE BARBS
Sometimes the ppl you've helped the most will begin to hate you once there are new boundaries in place & they realize they can no longer use you. If you are naturally a giver, this will hit home for you. Don't worry. Your blessings will continue to pour in.

— BEAM ME UP SCOTTY OUT NOW (@NICKIMINAJ) May 27, 2021
DAMN! Am I the only one who seriously needed to hear this today? Shout out to Nicki Minaj for always being there for the Barbs when they need her the most! Oh, and can we also talk about this adorable video of Papa Bear trying to take his first steps? That Burberry outfit is the cutest!
— BEAM ME UP SCOTTY OUT NOW (@NICKIMINAJ) May 29, 2021
OLIVIA RODRIGO REVEALS SHE'S #TEAMJACOB
idk but Jacobs is def traitor https://t.co/eQxC6tnd6K

— Olivia Rodrigo (@Olivia_Rodrigo) May 26, 2021
#TEAMJACOB RISE UP! It's no secret Olivia Rodrigo is a certified Twihard, but it was only on Wednesday during a Twitter Q&A with her fans did the SOUR singer-songwriter finally reveal with whom her allegiance lies. SORRY NOT SORRY, EDWARD CULLEN! P.S. It's the official Twilight account replying for me!
bella's is enough for you

— THE TWILIGHT SAGA (@Twilight) May 26, 2021
LIL NAS X HAS SOME WISE WORDS FOR HIS FANS
nostalgia is a lying ass bitch, she will convince a time in your life was amazing when it was actually awful. live in the present baby, create better times with what u have right now.

— nope (@LilNasX) May 27, 2021
Lil Nas X takes time out from ripping his pants on live television and spreading the Pride Month love to offer up some wise words for his millions of fans on Twitter. Just remember: Live in the present! The past can't define you! Stream "SUN GOES DOWN" for glowing skin and thriving crops!
someone who's 70 could tell you the same thing

— nope (@LilNasX) May 27, 2021
ARIANA GRANDE DROPS THE WEDDING ALBUM
— Ariana Grande (@ArianaGrande) May 26, 2021
The dress! The setting! THE HUSBAND! Everything about Ariana Grande's wedding to Dalton Gomez is as perfect as I hoped it'd be! Plus I can't be the only one getting serious throwbacks to this tweet Ariana posted almost a decade ago? DREAMS DO COME TRUE, OKAY? *Cries in falsetto*
Someday I want a love like my Nonna and Grandpa have.

— Ariana Grande (@ArianaGrande) September 12, 2012
-
Follow We Are: The Guard on Twitter for more! xox
Jess Grant is a frustrated writer hailing from London, England. When she isn't tasked with disentangling her thoughts from her brain and putting them on paper, Jess can generally be found listening to The Beatles, or cooking vegetarian food.