10 TWITTER MOMENTS: THE WEEKND RESPONDS TO GRAMMYS SNUB
Between the mediocre dinner plates and drunken selfies, I'm thinking fleets are about to get all kinds of messy over Thanksgiving. And, honestly? I'm here for it! I mean it, this is precisely the sort of drama I need to distract me from actually "socializing" with my extended family over the next couple of days. Before all of that, however, it's time for the latest edition of We Are: The Guard's 10 Twitter Moments. Just remember to save me some pumpkin pie in return for bringing you the following tweets from The Weeknd, Rihanna, Taylor Swift, and seven other favorites.
-
THE WEEKND RESPONDS TO GRAMMYS SNUB
The Grammys remain corrupt. You owe me, my fans and the industry transparency...

— The Weeknd (@theweeknd) November 25, 2020
Whatever your thoughts are on the GRAMMYs, there's no doubt The Weeknd was robbed. After Hours is among Abel Tesfaye's greatest albums, and, well, who hasn't had "Blinding Lights" on heavy rotation since last year?
RIHANNA IS HAVING THE ULTIMATE SELF-CARE SUNDAY
you already know it's #SELFCARESUNDAYS @fentyskin pic.twitter.com/ki28Wa98f0

— Rihanna (@rihanna) November 22, 2020
Weed? Check. A glass of red wine? Check. An entire range of Fenty Skin that definitely isn't product placement? Check, check, and check. This is for sure my kind of self-care Sunday, Rihanna! P.S. DROP THE DAMN ALBUM!
Bitch where's the album??? I'm done pic.twitter.com/0oRrxDdtrX

— Lautara (@lau_lorenz) November 23, 2020
TAYLOR SWIFT CELEBRATES NOMINATIONS SWEEP
ask us how our days been pic.twitter.com/zQDydAyCtE

— Taylor Swift (@taylorswift13) November 25, 2020
Erm, the most legendary Zoom call in music history, much? Jokes aside, I thought I was excited by the news that folklore had swept the GRAMMY nominations, but then I caught this shot of Taylor Swift's team. ADORABLE!
whoa holy shit

— jackantonoff (@jackantonoff) November 24, 2020
MILEY CYRUS CELEBRATES HER BIRTHDAY WITH BABY VIDEOS
Cheers to another year of Britney Spears and facing fears! YASSSSS! Thank you for makin my life so unbelievably rad! Appreciate you! pic.twitter.com/M7B8Sr2suk

— Miley Ray Cyrus (@MileyCyrus) November 23, 2020
While most baby videos leave me cringing, this home footage of Miley Cyrus is officially the cutest. Cheerleading? Roller skating? Channeling her inner Britney Spears? WAS THERE NOTHING THIS KID COULDN'T DO?
Fuck yes! Love u 4ever! https://t.co/uBeyDNPS5r

— Miley Ray Cyrus (@MileyCyrus) November 23, 2020
PHOEBE BRIDGERS SLEPT THROUGH THE GRAMMY NOMINATIONS
I just woke up what

— traitor joe (@phoebe_bridgers) November 24, 2020
I'm sorry, but, repeating the words "four-time GRAMMY Award nominee Phoebe Bridgers" is NEVER going to get old! This feels like such a huge moment for sad girls everywhere! Punisher listening party, LET'S GO!
if phoebe wins a grammy I will cover iris by the goo goo dolls https://t.co/wAfh6f3aYc

— Lucy Dacus (@lucydacus) November 24, 2020
MEGAN THEE STALLION HAS THAT BODY-ODY
— HOT GIRL MEG (@theestallion) November 22, 2020
BODY-ODY-ODY-ODY-ODY-ODY-ODY-ODY-ODY-ODY-ODY-ODY-ODY-ODY-ODY-ODY-ODY-ODY-ODY-ODY-ODY-ODY-ODY-ODY-ODY-ODY-ODY-ODY-ODY-ODY-ODY-ODY-ODY-ODY-ODY-ODY-ODY-ODY-ODY-ODY-ODY!
DUA LIPA IS EMOTIONAL OVER FUTURE NOSTALGIA NOMINATIONS
This doesn't feel real!!!!! 6 GRAMMY NOMS!!! WHAT IS THIS LIFE!!!! I CAN'T BELIEVE IT!!! 6!!!!! MY HEART IS RACING AND IM IN TOTAL SHOCK! IM BEAMING AND FIZZING!!!!!! THANK YOU SO MUCH FOR ALL THE LOVE AND THE SUPPORT! THANK YOU @RECORDINGACAD !!!!!!!!! pic.twitter.com/f1vUOVqOLU

— DUA LIPA (@DUALIPA) November 24, 2020
I'M NOT CRYING, YOU'RE CRYING! No, really, Future Nostalgia has kept so many of us going through quarantine, so it's awesome to see Dua Lipa finally getting the recognition she deserves. Next up: World domination!
I HAVE TO LIE DOWN FOR A SEC 2 TAKE THIS ALL IN!!!! FUTURE NOSTALGIA 4 EVER pic.twitter.com/mSIPD6gQxN

— DUA LIPA (@DUALIPA) November 24, 2020
CAMILA CABELLO WATCHES SHAWN MENDES: IN WONDER
crazy getting into bed & seeing this on the tv!!! Das my best friend !!! I love you @ShawnMendes so proud of you & how vulnerable, beautiful, open & honest you are in this documentary & in every moment! You inspire me to do the same. Thank you for your magic. felicidades mi amor! pic.twitter.com/veH8yhCE9g

— camila (@Camila_Cabello) November 24, 2020
Camila Cabello and Shawn Mendes really are the most adorable damn couple in Hollywood, huh? Okay, so, I admit I'm still getting over that kiss video from last year, but who doesn't love a supportive relationship like this?
— Shawn Mendes (@ShawnMendes) November 24, 2020
NICKI MINAJ IS STILL MAD SHE LOST A GRAMMY TO BON IVER
Never forget the Grammys didn't give me my best new artist award when I had 7 songs simultaneously charting on billboard & bigger first week than any female rapper in the last decade- went on to inspire a generation. They gave it to the white man Bon Iver. #PinkFriday

— Mrs. Petty (@NICKIMINAJ) November 24, 2020
OMG! Nicki Minaj and Bon Iver is NOT the beef I was expecting today! And while I love Justin Vernon, I do understand why Nicki is mad. She deserved all of the GRAMMYs in 2012 for that "Roman Holiday" performance alone!
DEMI LOVATO DEBUTS ICONIC BLONDE PIXIE CUT
I did a thing... pic.twitter.com/FFxdxC9Mpj

— Demi Lovato (@ddlovato) November 19, 2020
COME THROUGH, DEMETRIA LOVATO! This blonde pixie cut is EVERYTHING! I'm getting big Miley Cyrus circa Bangers mixed with retro Sharon Stone vibes? Which obviously means this next era is going to be iconic!
New new
Cut & color by Alchemist Amber
Hair: Paul Norton
Makeup: @RokaelBeauty
Styling: Siena
Pics: @KRITIKOZZZ pic.twitter.com/0gcTUlbg6a

— Demi Lovato (@ddlovato) November 19, 2020
-
Follow We Are: The Guard on Twitter for more! Happy Thanksgiving! x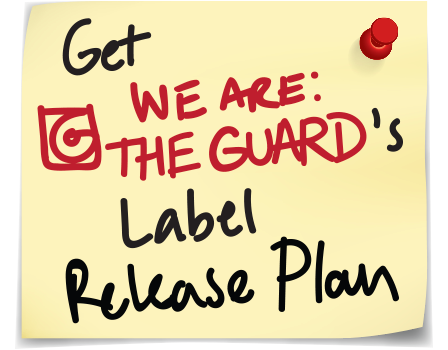 Jess Grant is a frustrated writer hailing from London, England. When she isn't tasked with disentangling her thoughts from her brain and putting them on paper, Jess can generally be found listening to The Beatles, or cooking vegetarian food.