THE 8 BEST EMERGING HIP HOP ARTISTS
With advancements in music-related technology, the melding of genres, emergence of new genres, and the potential of a COVID-19-free summer, it's a really exciting time in life and in music- especially hip hop. We wanted to bring you our top 8 favorite new hip hop artists. Though these artists are at different stages in their careers, you can be early to the party and key into those who will inevitably be huge. So without further ado, the 8 Best Emerging Hip Hop Artists.
THANKYOUBUS
Indiana's ThankYouBus is just getting started. Inspired by artists like Common and Kendrik Lamar, to Lupe Fiasco, lyrics and metaphor stand in the foreground of his artistry.
While it's still early days for ThankYouBus, it's only a matter of time before he blows up and gains the recognition he deserves. His passion for videography is apparent when taking a look at his short film for BusBoy.
BIA
Los Angeles-based, Massachusetts-born rapper Bianca Landrau, who goes by the stage name Bia, exists in an interesting intersection of the hip-hop underground. The Puerto Rican/Italian rapper/singer/songwriter/model has already been signed to several major labels, beginning on Pharrell's I Am Other imprint on RCA and later moving to Epic.
She's also shared stages and bills with some of hip-hop's most influential names, if not the most well-known. She opened for Pusha T on his Darkest Before the Dawn tour. Then she even took steps towards crossing over, opening for Ariana Grande on the European part of her tour for Dangerous Woman.
Bia earned even more attention after starring on the Oxygen network's Sisterhood of Hip-Hop series. Despite all of this, Bia has yet to become a household name.
Based on her track record, it's only a matter of seconds until that changes. She's hunting to begin an r&b project once COVID restrictions lift. Expect to hear a lot more from the #CholaSeason rapper very soon.
DRO KENJI
If you pay any kind of attention to hip-hop beyond whatever shows up on Top 40 radio or Billboard, you likely know that anything that even grazes the Internet Money roster is fated to take off like a rocketship. Internet Money's Taz Taylor's already worked with everyone from Drake to Juice WRLD to Gunna. Dro Kenji's the most recent addition and he's already shaking things up, despite being relatively new to the game.
Kenji hits that sweet spot between accessibility and the avant-garde. His productions are in-line with the experimental sound design and minimalism of modern trap paired with the silkier sounds of "emo trap" like Juice WRLD or XXXtentacion. But his vocals are a little smoother and catchier, hinting at some real crossover success. It's nice to hear an emo rapper that doesn't seem terminally self-destructive.
DRELLI
WTF is "swag bop?" You're about to find out, as the Minneapolis rapper/producer's mix of rap, house, and humor's been blowing up with hip-hop heads and electronic music freaks.
Drelli describes "swag bop" as " "It makes you bop your head and puts you right in the middle between a hip-hop and dance track." This blend has already earned him attention from huge names like Lil Yachty to Kanye collaborator Allan Kingdom.
Drelli's got wide-screen ambition, saying how he'd like to have his own TV show someday. His colorful style and weird sense of humor, with the skills to back it up, that actually could happen.
DAISY SIMO
California's Daisy Simo has what it takes to be the next big Latinx rapper. A first generation daughter of Mexican immigrants, her family fell on some hard times, causing her to have to go stay with relatives in Mexico. This proved to be an influential time, helping Daisy Simo to reconnect with her Mexican roots.
She brings a unique and much-appreciated Latina approach to hip-hop, with beats influenced by the cumbia she was raised around with a razor-sharp flow that brings to mind early Nicki Minaj. She's got what it takes to truly blow the heck up, helping to bring some much needed attention and appreciation for Latinx hip-hop.
PATRICK PAIGE II
The Internet's Patrick Paige II calls a ceasefire between the worlds of indie music and hip-hop. Those lines have been getting thinner and thinner since indie sites started reviewing mainstream hip-hop, like Pitchfork in the early 2000s. Those of us who love Frank Ocean or Madlib or Nas or Flying Lotus are just as likely to be into Unknown Mortal Orchestra or Tame Impala.
A number of hip-hop-adjacent artists have been blowing up in the indie underground in recent years, as well. Considering the popularity of G-Funk extraordinaire Thundercat or the cosmic jazz of Kamasi Washington, the world is now ready for Patrick Paige II.
Several other beefs are laid to rest with Paige's music, like the dichotomy between live music vs. sampling. Or singing vs. rapping. Patrick Paige II reminds us that rappers are musicians, and often quite good ones at that.
VAN BUREN
Brockton, Massachusetts isn't exactly the first place that springs to mind when you think "hip-hop Mecca." No surprise, there's no music scene to speak of in Brockton. There is Van Buren records, though, who are redefining the makeshift hustle of early hip-hop for the 21st Century.
Despite having no infrastructure or support, apart from their own, the Van Buren records crew popped off fifteen albums in 2 years. With that kind of stamina and creativity, it's no surprise that the young crew's been raising more than a few eyebrows already.
It's actually not as surprising as you might think, at first. A suburb of Boston, Brockton's a rough-and-tumble working class town that prizes work ethic and toughness. It's a perfect storm to create Van Buren's raw, old-school style. It's also a recipe for success, especially when paired with killer style and a little bit of luck.
KEAR
Speaking of crossover styles, Philadelphia's bringing some much-appreciated punk energy to hip-hop, with low-slung don't-give-a-f*ck attitude underpinning her empowering lyrics. Think, less #girlboss and more Set It Off, Queen Latifah blowing stuff up, and looking killer while she's doing it.
Kear has what it takes to blow up the hip-hop scene the way Jada Pinkett-Smith blows up a safe.
The hip-hop scene is changing in so many ways. In others, it stays the same. It's still the best outlet for marginalized voices. It's still slick and stylish while staying raw, rough, and real. Yet with each passing year, we get new forms of hip-hop from different perspectives. It's constantly shifting and changing. These 8 hip-hop artists will give you an idea of the way the winds are blowing in the world of hip-hop, to get you started.
Images from official album artwork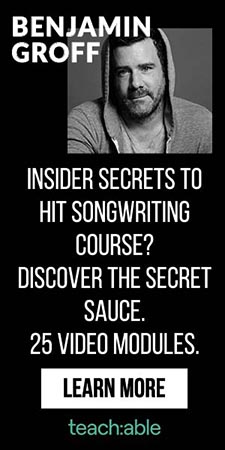 J. Simpson occupies the intersection between criticism, creativity, and academia. Based out of Portland, Or., he is the author of Forestpunk, an online journal/brand studying the traces of horror, supernatural, and the occult through music, fashion and culture. He plays in the dreamfolk band Meta-Pinnacle with his partner Lily H. Valentine, with whom he also co-founded Bitstar Productions, a visual arts collective focused on elevating Pop Culture to High Art.