BEST NEW INDIE POP: ALEXANDER 23 GOES FROM A LOVER TO A STRANGER ON "CAUGHT IN THE MIDDLE"
Best new indie pop artist Alexander 23 goes from a lover to a stranger on the painfully real "Caught in the Middle."
ALEXANDER 23 - "CAUGHT IN THE MIDDLE"
Relationships are intensely intimate, intricate things. When you're with someone over a long period of time, you get to know their dreams, their secrets, and their insecurities like no other. After a while, it's almost as if their identity becomes bound up with your own, forming a new kind of whole that enables you to advance through and experience life together.
But what happens when you break up, and that whole becomes splintered into tiny, unfathomable pieces? What happens when that person you once spoke to every day – that person you once shared a warm bed with every night – suddenly becomes a distant stranger, separated from you by a seemingly irreparable fissure?
It's at this point Alexander 23 finds himself on his latest single "Caught in the Middle." Set against a backdrop of 90s-indebted peppy pop-rock, "Caught in the Middle" finds the Chicago native examining in all-too-relatable detail those weeks following a breakup when you're caught in a kind of emotional purgatory between hating your ex and still caring for them tremendously. "Where's she living now?" "Does her dog miss me?" "How was her day?" These are just some of the mundane questions that pass through Alexander's mind as he attempts to come to terms with his current reality without his lover – knowing full well he won't be receiving any of the answers.
"'Caught in the Middle' is about the uncomfortable familiarity I have with someone I was once in a relationship with," explains Alexander 23 of the song, which renders its Beatles-esque melodics through a millennial-sounding lens. "It's strange to know someone's deepest, darkest secrets, but not be up to date on their daily setbacks and triumphs – to truly be in between 'lovers' and 'strangers.'"
It's true that time heals all wounds, and that one day, you'll be able to look back on your breakup as a moment of emotional growth and personal development. Meanwhile, We Are: The Guard hopes "Caught in the Middle" helps you to move from a lover to a stranger – oh, and to say goodbye to your ex's dog.
Follow Alexander 23 on Instagram for more.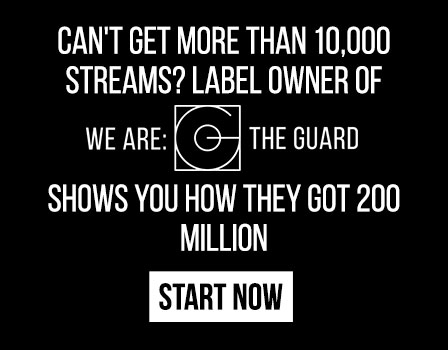 Jess Grant is a frustrated writer hailing from London, England. When she isn't tasked with disentangling her thoughts from her brain and putting them on paper, Jess can generally be found listening to The Beatles, or cooking vegetarian food.