ALTERNATIVE POP - WEEK 35 2014
This week has been super lame. Really had to dig deep to make today's roundup of the top indie pop songs happen. But we do it cuz we want to make your life easier. We filter out the bad and leave you with glorious sounds. So I hope you enjoy the crap out of what we here at BitCandy put together for you. Don't let the following tracks from Charli XCX, Rustie, Mapei, RAC and other favorite go to waste. Seriously, don't go anywhere or I'll go Rita Ora on y'er arse.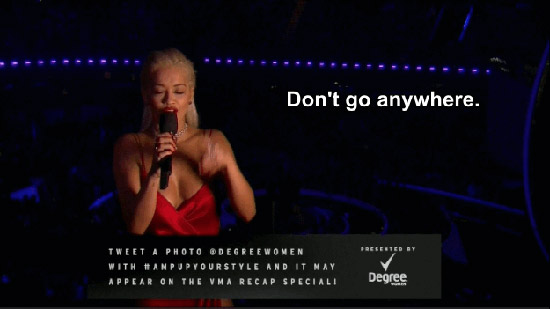 THE WEEKND - OFTEN (NSFW)
Canadian crooner The Weeknd is synonymous with "gurl my music so good I make them panties of y'urs wish they were on the floor." His music is the kind of music that makes you want to hump something. 'Often' is steamy, seductive, and meant to be listened and seen in the comforts of your bathroom, or wherever else you go to for privacy. 
FENCES - ARROWS (FEAT. MACKLEMORE & RYAN LEWIS) OFFICIAL MUSIC VIDEO
I was introduced to Seattle indie band Fences back in 2011. I was captivated by the band's transparency and sincerity in their lyrics. So when I heard they were coming out with a new album my ass was all over that news. Their latest single, 'Arrows,' is quite possibly my favorite of theirs yet. I can't wait to hear more in a similar vein.Take a listen above and pick up your copy of Lesser Oceans dropping October 14th.
EMINEM - GUTS OVER FEAR (AUDIO) FT. SIA
My respects to Eminem, cuz lawd knows he can rap circles around most, but "Guts Over Fear" feels a bit disconnected, perhaps too commercialized. Anyone else agree with me on this?
STRANGE TALK - YOUNG HEARTS
For fans of Cut Copy and Passion Pit, Australian indie pop band Strange Talk offers listeners a fluid journey of a power popping track that is undeniably infectious. 
JUICY J FEAT. NICKI MINAJ, LIL BIBBY, AND YOUNG THUG - LOW (AUDIO)
There is only one word to describe this track: BANGER. Flawless.
BLEACHERS - ROLLERCOASTER (AUDIO)
So, this feels like a throwback to the '80s, like something I would have danced to @ a gay club or some old hole in the wall.
THE MAGICIAN - SUNLIGHT FEAT. YEARS & YEARS (OFFICIAL VIDEO)
Summer may be coming to an end, but the sound lives on in the endless party vibe created by producer The Magician. Instant smiles for everyone. 
RUSTIE - ATTAK (FEAT. DANNY BROWN)
FUUUDDDGGGE I wasn't ready for that. Forget about singing along to the lyrics in this track. Mad respects for Danny Brown, he really tears it up on this one. Rap/EDM at it's best.
MAPEI - BELIEVE
Much like her most recent work, Mapei returns with a sound thats is both sleek and polished, bringing a refined sound. With her debut album Hey, Hey dropping September 23rd, it looks like we have a lot more to look forward to.
CHARLI XCX - BREAK THE RULES
Oh yeah and almost forgot, happy back to school, biatches. I dedicate this track to you and you and you. Enjoy the ass shaking, you pervs.
-
Our time has ended, but no need to cry. Wipe them tears off your eyes cuz we have plenty more music coming your way.
About Beca Arredondo
Beca Arredondo is easily unamused with all things not related to her interests. On her good days you can catch her avoiding the California sun and glued to her Mac plotting the next big thing. If you happen to run into her on the street and notice her wearing headphones do NOT disturb her. She is not responsible for any possible damage. Aside from the above she's very sweet and perky and responds well to good music and food.