ALTERNATIVE POP - WEEK 43 2014
by Beca Arredondo
10/23/14
I totally hate that I'm pulling you away from that xyz thing you're doing there, but you need a punch of excitement to your work week. It's that time again where we here at BitCandy present to you a new batch of the best indie pop music. Pull up your Soundcloud, Spotify, YouTube, or whatever hipster music app you use cuz you're going to want to bookmark the following songs by Big Data, Matt Dimon, Chløë Black, Com Truise and others. Can I get an Amen?!
BIG DATA - THE BUSINESS OF EMOTION (FEAT. WHITE SEA)
Following on from Dangerous, Big Data returns with a new single, The Business of Emotion, and it's cleverly magnificent. But of course that's what one should expect from Alan Wilkis. His music is eye opening. It taps into a bigger message. In this case, The Business of Emotion shines light on how we are ... oh gawd, better stop myself before I go in too deep. Abort, abort! 
KATY PERRY - CALIFORNIA GURLS (MATT DIMONA REMIX)
This remix by producer Matt Dimona, reminds me of my 23rd Birthday. There I was on stage at a place called LIPS. Lights go dim and in front of me I see tranny versions of 6 foot Brit Brit, X-tina & Katy Perry covered in slut pink lipstick singing Happy Birthday. Anyways, this is a beautiful luscious take on Katy's track.
OLIVVER- FREAK
Olivver's delicious single is definitely going on my roadtrip playlist this fall. It's an ear worthy track made up of emotive pop with crystalline synths. You can snatch his debut EP, Freak, here.
CHLØË BLACK - 27 CLUB
A true goth with a powerhouse voice, it's time to fall in love with Chløë Black. Seeming to appear from nowhere, Ms. Black delivers one of the most stunning singles of 2014. An elegant tribute to some of the greats has put this songstress on a catapult to greater things. As the late great Frank Sinatra once said, "The best is yet to come."
CHROMEO - OLD 45'S [OFFICIAL VIDEO]
Having had enough of YouTube for the day, I was about to miss Chromeo's video for their funky track, Old 45. The duo's latest efforts couldn't of been timed better. They've never been one to shy away from feel good pop and light hearted videos, and that's what I love so much about them.  
RAC DJ SET AT 13TH AND OLIVE 
For shits and giggles enjoy the following RAC set. Do it. Click play. You're gonna like it. Do it.
CHILDISH GAMBINO - TELEGRAPH AVENUE ("OKLAND" BY LLOYD)
I'm so late on this posting. But, Oh my gawd! Oh my gawd! Oh my gawd! Epic track, with an epic-er video.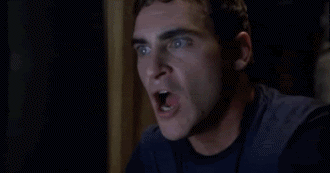 BEAR HANDS - AGORA (COM TRUISE REMIX)
True story guys: Com Truise creates eargasmic music. His latest remix will make you want to shimmy shimmy shake shake. 
SHARKS - WAIT
Sharks is like Icona Pop on Adderal. Things sound weirder, look hotter and move faster. They've got my attention and now I want more.
VÉRITÉ - HEARTBEAT
It's finally here you guys, VÉRITÉ's debut EP, Echo, is here. We've been following this girl since her debut single, Strange Enough, and I must say I am very pleased with the material she's been putting out. A yummy slice of pop. 
GFOTY - MY SONG 
If I had a nickel for every time I've had to say, "Bitch, you ain't worthy of listening to this genre," I'd have a nickel in my pocket. But fur realz, to listen you must have an open mind. And for your information, GFOTY is like the caviar of the PC Music collective. 
-
Thanks for letting me share a snippet of my music collection with you all. In case I didn't add some of your favorites this week, that's cuz I probably didn't know about it, so hook a sista up and and become a Curator by submitting your music to BitCandy. See ya next week.
About Beca Arredondo
Beca Arredondo is easily unamused with all things not related to her interests. On her good days you can catch her avoiding the California sun and glued to her Mac plotting the next big thing. If you happen to run into her on the street and notice her wearing headphones do NOT disturb her. She is not responsible for any possible damage. Aside from the above she's very sweet and perky and responds well to good music and food.