ALTERNATIVE POP - WEEK 5 2015
All together now: Yeaaaahhhyyy. I'm back with 10 exceptional indie pop songs that will bring all sorts of happiness into your life. This week we filtered through YouTube, Soundcloud, your curator submissions and our email to compile today's playlist. Discover new sounds and enjoy the fresh vibes from Years & Years, Figgy, Robots With Rayguns and other appealing acts.
SIA - ELASTIC HEART (LIVE ON SNL)
Being that I was stuck in the middle of nowhere without cable connection, I did what no hipster in their right mind would do. I actually watched SNL in its entirety — for me to say that Sia's performances were the highlight of the show is a true and accurate statement.
YEARS & YEARS - KING (OFFICIAL VIDEO)
According to non music experts (my mom), "King" sounds like something Justin Bieber would do. In an alternate universe I would still NOT agree. Indie pop artists Years & Years takes listeners on a dance pop journey. From a catchy chorus to jubilant synths, "King" has everything you would want from a dance pop song. It's an energetic track that leaves you yearning for more and that's something that not even Justin Bieber's bulge could never do.
THE WEEKND - OFTEN (FIGGY REMIX)
If I could change something about this track I would ask for it to be longer. 5 minutes and 10 sec is just not enough. House producer Figgy keeps The Weeknd's single fresh and smooth, offering an upbeat vibe perfect for the party happening in my bed later. I'm literally rocking to this while making my sandwich.
GENEVIEVE - COLORS
Former Company of Thieves frontwoman Genevieve has embarked on a solo excursion and by the sounds of it, I think she'll do just fine. "Colors" is a perfectly pieced work of art that connects with listeners. The lyrics is something we can all relate to, but Genevieve's vocals are what really makes this track enjoyable.
PHOEBE RYAN - IGNITION/DO YOU (R.KELLY/MIGUEL COVER)
I remember Phoebe Ryan from back in the day. I'm referring to when MySpace was a thing. A friend sent me a link to her site telling me she was the shiiiiit, but for some reason it was just meh! So imagine my surprise when I saw her reappear in my life with a wonderful mashup of some of my RnB favorites. Can't wait to see what she comes out wit next.
CHRIS BROWN & TYGA - AYO (ROBOTS WITH RAYGUNS)
Robots with Rayguns is serving some heavy dance floor vibes to a track I never really cared for.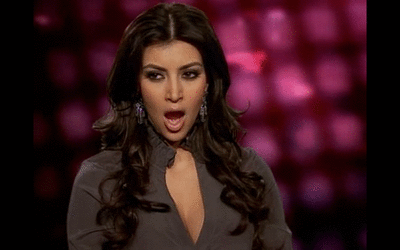 SEINABO SEY - PISTOLS AT DAWN (LUCIAN x MICKEY VALEN REMIX)
So much yes on this one! Such a wonderful breath of fresh air to a scene where it's hard to stand out. Take a listen above because this is definitely one of the best remixes so far this year.
RAIDEN - FIRST DATE
I feel like at any moment now some hot masseuse is going to walk through my beaded curtain with a plate full of shrimp in one hand and hot oils in the other. He decides which goes where.
HUNNY - CRY FOR ME
Southern California rockers once more come out with a killer single in the form of "Cry For Me." It's a track that aches to be played. Take a listen above; it will be quite hard not to fall in love with these guys.
-
That's all for this week. Stay tuned for more, in the meantime don't forget to show your love to the artists featured above.
About Beca Arredondo
Beca Arredondo is easily unamused with all things not related to her interests. On her good days you can catch her avoiding the California sun and glued to her Mac plotting the next big thing. If you happen to run into her on the street and notice her wearing headphones do NOT disturb her. She is not responsible for any possible damage. Aside from the above she's very sweet and perky and responds well to good music and food.