ANJIMILE BECOMES A GOD ON "MAKER"!
Trans singer/songwriter Anjimile explores what it is to be an Artist on "Maker."
Creativity is an inherently constructive act. Whether or not your art is happy, sad, positive, or pissed off, you're doing something. It's the exact opposite of wallowing. Every artist and musician deserves to be applauded for taking the reins of their life, for seeking a better existence, for trying to make something of themselves and have a satisfying existence.
This self-expression, self-exploration, and self-awareness has parallels in the Transgender experience. They want to be seen and acknowledged for who and how they are. They're trying to show their inner self to an often unappreciative world. Trans artists and musicians are seizing agency, taking control of their lives and being true unto themselves, even in the face of haters, which are sadly never that uncommon.
ANJIMILE - "MAKER"
This exploration of creativity, agency, and control make up the core of "Maker," the newest single from Boston-based singer/songwriter Anjimile. "I'm not just a boy I'm a man/I'm not just a man, I'm a God/I'm not just a God I'm a Maker," sings Anjimile in a silken croon, as "Maker"s explosive chorus as well as battlecry. It was written during a time of healing for Anjimile, focusing on their mental health, which informs much of what will be Giver Taker, Anjimile's debut solo album. "Maker" is the lead single and it's a doozy…
"Maker" manages to feel both intimate and lo-fi and futuristic and conceptual, at the same time. It's built around a simple plucky acoustic guitar riff and Anjimile's powerful vocals. These folkish elements are then augmented with cut-up digitalia, like the musical equivalent of emoji stickers on a selfie. It's interesting and imaginative without trying too hard. "Maker" hints at a new kind of folk music for the Web 3.0 era.
Anjimile couldn't be launching their solo debut at a more auspicious time. Here we have an incredibly talented, interesting, and passionate musician who happens to belong to a couple of demographics we don't get to hear from enough. "Maker" gives us a chance to listen in on their inner world, in all its gorgeousness and gorgeousity. We Are: The Guard can't wait for Giver Taker to drop in September!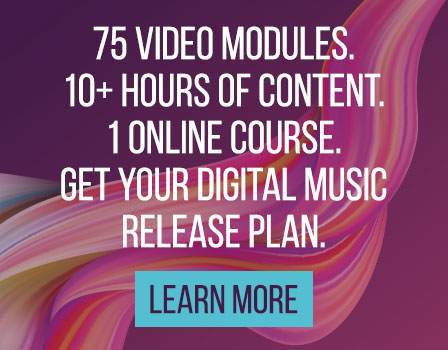 J. Simpson occupies the intersection between criticism, creativity, and academia. Based out of Portland, Or., he is the author of Forestpunk, an online journal/brand studying the traces of horror, supernatural, and the occult through music, fashion and culture. He plays in the dreamfolk band Meta-Pinnacle with his partner Lily H. Valentine, with whom he also co-founded Bitstar Productions, a visual arts collective focused on elevating Pop Culture to High Art.