BAYNK AND SINÉAD HARNETT'S "SETTLE" IS A PILLOWY PLEA FOR COMMITMENT
There's no shortage of songs about those initial stages of courtship – those steamy early days of an entanglement when you can barely keep your hands off one another, no matter how hard you try. It's a fast, thrilling time that readily gives itself over to plenty of music-making.
But what about when the ravenous desire starts to subside and the near-uncontrollable lust begins to give way to real, concrete feelings for each other – say, like, l*ve?
It's at this point BAYNK and Sinéad Harnett find themselves on "Settle" – a pillowy plea for commitment in a relationship that quietly bangs.
BAYNK AND SINÉAD - "SETTLE"
Born in New Zealand, but currently based in Los Angeles, BAYNK is no stranger to collaborations, having worked with everyone from Shallou to NÏKA. On "Settle," however, the rising producer finds a synergy like no other, with his muted, tropical drums and steelpan-like synthesizers really allowing Sinéad Harnett's vocals to shine. And shine they do, with the British singer-songwriter's softened rasp lending a perfect dosage of soul to this loved-up Chinese whisper.
Baby, I've been dying to know
Are you someone I can call my own?
I just catch you after the fall
Wondering if you already know
Because I promise you I'll protect you forever
Yeah, if you want me to I'll stick with you, we'll settle
"Meeting Sinéad for the first time was like seeing a friend I hadn't seen in 10 years," explained BAYNK in an e-mail to Complex. "Catching up about what we'd missed over the years led to 'Settle' being written. I didn't want to overshadow the touching vocal with intense production so I left it minimal and let the words dictate the music. Can't wait for you all to hear it, Sinead's voice is incredible."
Sinéad, meanwhile, spoke equally enthusiastically of the masterfully chill collaboration, which is lifted from BAYNK's Someone's EP II: "The first day I met BAYNK was the day we wrote 'Settle.' As soon as I walked into the room I felt like he was family. I always enjoy those writing sessions the most because you feel comfortable enough to open up. The story behind the song was based on the in-between before you're with someone and after you've started seeing each other. That dreaded unknown and the confession that you do want it to move forward. BAYNK's clean heart translates in his music and I'm so excited for us to do more together!"
For more from BAYNK, We Are: The Guard highly recommends that you check out the producer's most recent EP A STUDY IN MOVEMENT, featuring collaborations with Tei Shi and Golden Vessel, among others. In the meantime, feel free to join us in crossing our fingers and toes that "Settle" isn't the last we hear from BAYNK and Sinéad Harnett. Dare we say *hushed voice* we might just be in love.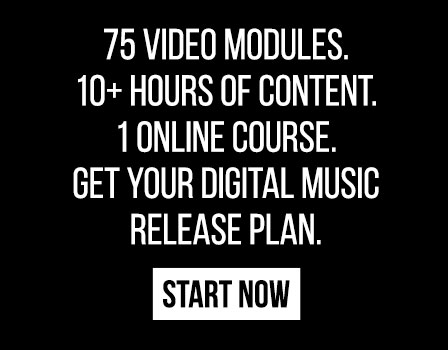 Jess Grant is a frustrated writer hailing from London, England. When she isn't tasked with disentangling her thoughts from her brain and putting them on paper, Jess can generally be found listening to The Beatles, or cooking vegetarian food.