BEST ALTERNATIVE POP - WEEK 12 2015
Feeling uninspired? Is life just a big puddle of boring? Does getting out of bed seem like a difficult task? Have you recently stopped eating Cheetos? If you answered yes to any of the questions above, I invite you to join me as we dig in to this week's top indie pop songs. Featured artists like Kero Kero Bonito, Lunch Money Lewis, and Laleh will snap you the fuck out of your pity party. Trust me, I use to be like you, but after my weekly dose of pop music I've moved out of my parents basement and now earn $100000000 a week (not really). Life is great, extra cheesy cheetos are the best, and this week's playlist is bomb!  *Cheetos did not pay us to say this.*
KEITH APE - 잊지마 (IT G MQ) FT. JAY ALLDAY, IOOTA, OKASIAN, KOHH
What you are seeing/hearing here is what I'll be referring to as Jap-rean Trap (I need trademark that shit) music, and get used to it because Korean rap artist Keith Ape and his underwater Japanese ninjas are going to go rambo on us like Psy with his "Gangman Style." Let me try to transcribe that 3 language trap salad mix:
"SQUASH SHIT, IT DA MA. ON THE WATER SQUAT! SKAAAA! YOU DIRTY MOTHER COW. SKA! SKA! SKA! ORCA NINJAS GO RAMBO."
I'm not actually sure that's what the rapper is rapping, but when you watch the video above make sure to click on the subtitles.
LUNCHMONEY LEWIS - BILLS
Here's the DL on Lunchmoney Lewis: he's been in the scene for sometime, writing for big names like Nicki Minaj and Jessie J. It wasn't until his breakout singing appearance in Minja's single "Trini Dem Girls" that people started asking about Lewis. Who knows how long Lunchmoney Lewis will stay in the spotlight, but for now I can guarantee that Bills will be around for a long time.
JASON DERULO - WANT TO WANT ME
Cherub's latest single ladies and gents. Wait! What?! What the fudge is Jason Derulo doing on this blog? I dig it Jason, well played. This single is so fly, even Prince would approve.
I can see myself converting into a fan if he keeps this style up.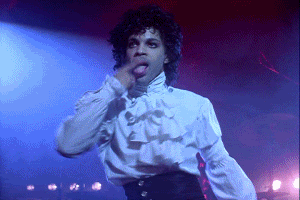 KERO KERO BONITO - PICTURE THIS
The British trio does a wonderful job at switching up their sound into a softer, dreamier side of PC Music. If cotton candy had a sound, it would sound exactly like Kero Kero Bonito. 'Picture This' is a tasteful composition of pop delicacy and mouthwatering synths.
LACES - LOVE ME SOBER
Los Angeles indie pop artists Laces turned our heads and captured our ears with her dark yet very collected pop single, 'Love Me Sober.' Laces' harmonic voice guides you down the rabbit  hole of this mess we call love. Hoping and curious to hear more from her.
LALEH - COLORS
Aside to giving us quality tracks, Laleh's video for 'Colors' shines in many artistically ways. It's a vibrant and colorful composition that feels like a breakthrough. Soak this one up before the Swedish artist blows up.
MEN AT WORK - DOWN UNDER - NICOLAS HAELG REMIX
The 1980's Australian musical phenomenon has received a heavy rework by Nicolas Haelg. The harmonica is a nice touch but where's the flute?! The flute is what makes the song. Anywho, this is intoxicating and would make for a bad ass live performance.
TIGERTOWNBAND - PAPERNOTE
Since we are riding this Australian wave, allow me to introduce you to your new favorite Aussie band TigerTownBand. 'Papernote' is packed with a firm grip on feel good summery vibes. Fans of dream pop should quickly turn their attention to these guys.
OLIVER KOLETZKI FEAT HVOB - BONES
The internet is an interesting thing. I am not sure how I stumbled upon this, but so glad I did. The German producer alongside HVOB will hypnotize you and leave you wob wob wobbling. His innovation has has impressed us with his super chill vibe. He's definitely a producer to follow and listen to on those days where you need to take the edge off.
CHELSEA LANKES - TOO YOUNG TO FALL IN LOVE
Chelsea Lankes knows how to pull her weight in this sea of overly hyped pop artists. Taking a bit of a risk here she brings us an unexpected surprise. True hard core Mötley Crüe fans are probably cringing at the sound of this beautiful pop cover of 'Too Young To Fall In Love.' Lend an ear and let us know what you think.
-
Hope you loved our selection this week. Feel free to leave your opinions and suggestions in the comments below and be sure to stick around BitCandy for the latest in indie music. As for me, I'm off to eat my Cheetos with Britney. I'll be back next week with more pop singles.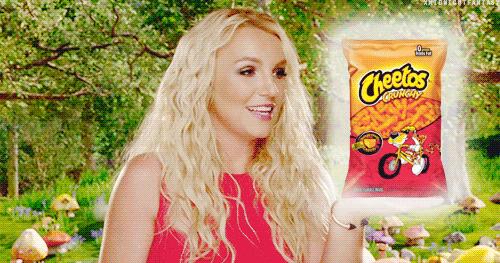 About Beca Arredondo
Beca Arredondo is easily unamused with all things not related to her interests. On her good days you can catch her avoiding the California sun and glued to her Mac plotting the next big thing. If you happen to run into her on the street and notice her wearing headphones do NOT disturb her. She is not responsible for any possible damage. Aside from the above she's very sweet and perky and responds well to good music and food.