BEST ALTERNATIVE POP - WEEK 24
I'm surprised there's not a loud uproar coming at me from you guys. Isn't that what happens when you go without the Best of Indie Pop for more than a week? You poor things, your ears must be starving. Well have no fear, you can thank the lawd because BItCandy has done what they do best which is: discovered the the most stunning pop songs from the internetz. I don't know if it's the weather, or that time of the month or what, but the music we've been filtering has left us impressed. Expect to have the following featured artists on repeat.
LIZ - WHEN I RULE THE WORLD (SAMSUNG AD) PROD. SOPHIE
Our editor is in the know for he caught this gem of a commercial as soon as it hit online. Yes!! It's one of the first songs ever that SOPHIE has produced for an artist other than himself (well 2nd if you count "Bitch I'm Madonna")...in this case the artist is Liz on Diplo's label. And we think it's a smash.  Well at least Samsung thinks so to use in their new campaign.
PHASES - I'M IN LOVE WITH MY LIFE
Any song that has disco pop vibes stands out to us here at BitCandy, which is one of the many reasons why Los Angeles indie band Phases has left us in awe. Feel free to sing along as you watch the best music video of 2015. The emerging talent's visuals of the music video bring a dark contrast to the uplifting message of "I'm In Love With My Life." Perhaps this is an interpretation of life itself, the world complete chaos, but your life is great!
ZEDD - TRUE COLORS (EMPIRE STATE BUILDING)
Some artists just have a media launch party when releasing an album, but Zedd is so above everyone else because he one upped just about every artist by celebrating his new album release with a light show on top of the Empire State Building. If you have not seen the YouTube video for True Colors, I highly suggest you do so now. It's a perfectly synchronized work of art.
WIZ KHALIFA - LIT
A day in the life of Wiz Khalifa, boy must be rough living his life. All that pot smoking explains why the production of the "Lit" is hella chill. This is the kind of music that really connects with the audience. It's organic, raw, and totally transparent. Wiz keeps it real, no bullshit, just straight up dope and more dope.
SAINT RAYMOND - YOUNG BLOOD (RAC REMIX)
I'm going to try and keep you high with the chill vibes. Next up is a remix by RAC who continues to deliver memorable remixes with his light, summery and playful signature style. Saint Raymond's single "Young Blood" is a fun piece itself, but RAC just added an extra dose of magic and turned it into a luscious sound that you'll want to play the shit out of. You can always count on RAC to take the edge off of your stressful day.
ASTR - ACTIVATE ME  (HOODBOI REMIX)
Hoodboi is way too cool for school. His take on "Activate Me" is beyond imaginable, I've played the track about 10 times and I can't begin to understand the composition. It's a crazy remix with unexpected curveballs and gorgeous beats. If you're looking for something to trip you out, this is the perfect track.
SCAVENGER HUNT - WILDFIRE
Nostalgic pop. I can't find a better way to describe the sound/style of L.A. band Scavenger hunt. Their music is the kind of music you listen to while making out in your mom's van behind your school's baseball field. It's very innocent and fragile and encapsulates life's everyday moments perfectly.
AZEKEL - MAD ABOUT THE BOY
Our ears have been craving more music from London artist AZEKEL. If you're looking for a little break from the madness around you, this is the perfect track to help keep your mind occupied with something groovier.
XYLO - BETWEEN THE DEVIL AND THE DEEP BLUE SEA
GEEZ, talk about a shitty place to be. "Between the Devil and the Deep Blue Sea" seems horrible. I feel for XYLO and all her emotions. The pain feels so real and something we all can sympathize with. Makes me want to give her a giant hug and a towel. We hope XYLO will see the light at the end of tunnel and will continue to grace our ears with her vocals =.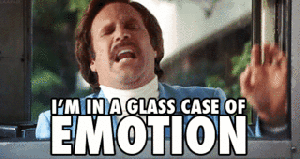 JAYMES YOUNG AND PHOEBE RYAN - NO WE WON'T
Omgeee, can this be any cuter? Phoebe and Jaymes I could eat you up both! Musically speaking, their voices work perfect together. "No We Won't" is a soulful slow burning pop track that will make you want to curl up and cry. With over 350k plays and all the positive reactions on Soundcloud it's becoming clear that these two artists are better together.
-
Hope you guys enjoyed our features. Be sure to give your love and support to all the above artists. See you next week.
"Untitled" by micadew is licensed under CC BY 2.0  (cropped and resized).
About Beca Arredondo
Beca Arredondo is easily unamused with all things not related to her interests. On her good days you can catch her avoiding the California sun and glued to her Mac plotting the next big thing. If you happen to run into her on the street and notice her wearing headphones do NOT disturb her. She is not responsible for any possible damage. Aside from the above she's very sweet and perky and responds well to good music and food.