RELAX TO THE MAX WITH THE BEST CHILL MUSIC OF THE WEEK
Hi, chillheads! How are we all doing after another week – and another month (HAPPY MAY, Y'ALL!) – in quarantine? I'll be honest – I went outside for the first time in what felt like years today to grab some groceries and now my anxiety is through the ROOF! Who'd have thought stocking up on Flamin' Hot Cheetos could be so damn stressful? Anyways, it's time for us to let go of whatever tension has built up over the last seven days with help from the latest edition of We Are: The Guard's Best Chill Music. Just pour a beverage of your choice (it's okay, alcohol is allowed!) and enjoy the following selection of chill songs from Clams Casino & Imogen Heap, Jónsi, San Holo, and more!
-
CLAMS CASINO & IMOGEN HEAP – I'M GOD
OH! MY! GOD! It took no less than 11 years (!) for Imogen Heap to give it her blessing, but finally: "I'm God" by Clams Casino is really, actually, officially here! Stop everything you're doing for the next five minutes. It's time to transcend.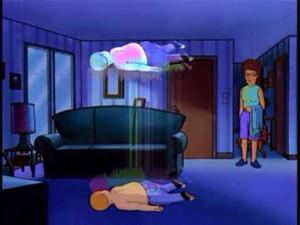 This originally just sprung up about 10 years ago. So many people fell in love with it and now, finally it's officially "out"! I'm God with @clammyclams - Have a (re-) listen on:https://t.co/EKXHB4kUWV woop! Xx pic.twitter.com/yrUnGE7anr

— Imogen Heap (@imogenheap) April 24, 2020
JÓNSI – EXHALE
Not to be dramatic, but – I think Jónsi may have just cured COVID-19? Seriously, though – the Sigur Rós frontman couldn't have made a comeback at a better time with "Exhale." "It's just the way it is/It isn't your fault/It isn't your fault/Just let it go," Jónsi reassuringly coos on the cut – a centering, meditative beauty that was produced by none other than PC Music's A. G. Cook.
92914 – OKINAWA
"Okinawa" by South Korea's 92914 is two years old, I hear some of you cry? Eh, who cares? This kind of music is nothing short of timeless. If you – like me – are only just discovering this tranquil slice of acoustic heaven, get ready to feel an inner peace like you haven't felt since this damn global pandemic began.
NICK HAKIM – CRUMPY
What do you get if you cross D'Angelo with Mac DeMarco? Nick Hakim, apparently! Just make sure to hold on to your butts as the New York City musician is about to melt the floor beneath you with his latest single "CRUMPY" – a hazy, lazy, lysergic love affair that features the aforementioned DeMarco on guitar.
SAN HOLO (FEAT. ANALOGUE DEAR) – IN CASE I NEVER SEE YOU AGAIN...
Me every time San Holo drops a song: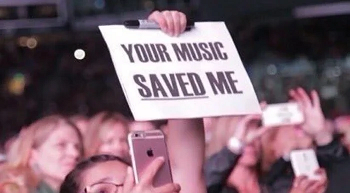 HAUX – HEAVY
Trust me, you guys – you're definitely going to want to have some tissues to hand before hitting play on this one. Haux grapples with the loss of his aunt from an accidental overdose on the gorgeously tender "Heavy." Written through the lens of his late loved one, it's a heart-tugging look at loss and mourning, with Haux's words reaching deep into the soul as his voice trembles with emotion. Gulp!
ALINA BARAZ (FEAT. KHALID) – OFF THE GRID
Alina Baraz and Khalid? Name a more iconic duo – I'll wait! Jokes aside – these two literally never disappoint. Having first collaborated three years ago on "Electric," both artists reunite this Friday for "Off the Grid." Featured on Alina's recent album, the aptly titled It Was Divine, it's a softly slow-rolling slice of dream-R&B that makes for a perfect accompaniment to a sunset drive to the ocean.
SOMNI – HOME
And now for a little slice of comfort from Somni. With Flying Lotus, Shlohmo, and Portishead listed among his influences, the Los Angeles producer and multi-instrumentalist is putting his arms around us to give us a warming hug on "Home" – a two-minute jazz-inflected nursery rhyme that hears Somni posing the question "I could go home if I want to, and then what?" BRB, putting this on repeat forever!
SG LEWIS – CHEMICALS
It's time to get groovy, chillheads! We can't get out to enjoy the start of summer, so SG Lewis is bringing the start of summer to us on "Chemicals." It's a shimmering disco ball of a song that very much makes like a continuation of the sound that Lewis helped to perfect on Dua Lipa's Future Nostalgia, with funky basslines backing him as his glistening vocals evoke late nights spent partying by the beach with a lover.
GAVIN HALEY – THE WORLD KEEPS SPINNING ON
There's a whole lot of uncertainty in the world right now, but Gavin Haley is finding comfort in life's inevitabilities on the simply beautiful "The World Keeps Spinning On." "Regardless of how chaotic life can get, I'm happy to be here with you all. The world keeps spinning on," writes Haley of the song – a gorgeous acoustic lullaby that reminds us everything will be okay in the end (and if it's not okay, it's not the end!).
-
Follow We Are: The Guard's Weekly Chart for more! x
Photo by Zohre Nemati on Unsplash
Jess Grant is a frustrated writer hailing from London, England. When she isn't tasked with disentangling her thoughts from her brain and putting them on paper, Jess can generally be found listening to The Beatles, or cooking vegetarian food.