BEST CHILL MUSIC - WEEK 25
Alright, you guys – I know that you've spent the last few days getting lit to #EverythingIsLove, but it's time to slow things down a notch this Friday. It's been a long week, we're all tired and exhausted, so let's take a moment to relax and unwind ahead of weekend, shall we?! While for some that may mean ordering a stiff drink, for me, it more means slipping on my headphones and losing myself to the latest edition of We Are: The Guard's Best Chill Music. Now that you mention it, though – maybe a cocktail or two wouldn't go so bad with the following tracks from Gorillaz, Mura Masa, JMSN, Gallant, Vancouver Sleep Clinic, and five other faves?! *Heads to drinks cabinet*
-
GORILLAZ – FIRE FLIES
This YouTube comment, though: "Owl City is S H O O K." LOL! Jokes aside, this latest single to be unveiled from Gorillaz's forthcoming album The Now Now is straight-up HYPNOTIC. No, really – I'm pretty sure that I entered some kind of enhanced suggestive state while watching this mesmerizing visualiser that accompanies the slow-burning waltz.
MURA MASA (FEAT. OCTAVIAN) – MOVE ME
My 2018 has been missing some SERIOUS Mura Masa, so I'm beyond hyped to see that the English producer is back with his first song of the year. Featuring London rapper Octavian, "Move Me" is a hot, sticky house bop that's going to sweep across dance floors like wildfire this summer, with Mura laying down the kind of infectious dancehall beat that clubgoers won't be able to help but shake their hips to.
NOVO AMOR – BIRTHPLACE
To coincide with the announcement that he's set to release his debut album Birthplace in October, Novo Amor has shared the video for the LP's title track, and, much like the song itself, it's nothing short of BREATHTAKING. Directed by Sil van der Woerd and Jorik Dozy and shot in Indonesia, the stunningly heartbreaking clip sends out a VITAL message about the scourge of plastic pollution currently eating away at our oceans, with the visual depicting acclaimed freediver Michael Board stumbling upon a whale that's composed entirely of plastic waste. Listen, watch, share, and together, let's SAVE OUR OCEANS!
AYOKAY – SWING SWING
It's not easy to step outside of your comfort zone, ESPECIALLY when you're an artist with an audience of thousands, but ayokay is doing exactly that on his latest single. Having got his start manning the decks for the likes of Quinn XCII and Chelsea Cutler, the Detroit tropical pop producer is FINALLY making his vocal debut on "Swing Swing" – a balmy summer nights anthem that ayokay describes as his "most personal song" to date.
SHALLOU – SIGH
One of the things that I love about shallou's music and videos is that they REALLY make me want to connect with the environment around me. C'mon – I can't be the only person who watched this clip and instantly felt like heading to their nearest beach?! Of course, we probably won't look half as beautifully windswept as the girl in this visual when we do eventually reach the coast, but hey – as long as we're out there, appreciating Mother Nature, that's all that matters!
CRI (FEAT. SOPHIA BEL) – ME AND MY FRIENDS
If there was a single BFF anthem that was dominating the airwaves this week, it was probably "FRIENDS" by Beyoncé and Jay Z. The We Are: The Guard staff and I, however, were busy obsessing over something a little further below the radar. Okay, so, maybe it sounds like less of an ode to a ride or die and more of an introvert's paradise, but CRi is still bringing the vibes on the dreamy "Me and My Friends" – one of two tracks to feature on the Canadian producer's recent EP of the same name.
FRND – ERASE
Let's face it – there's not a WHOLE lot to smile about at the moment, but FRND is providing us with a three-and-a-half-minute escape from the seemingly constant barrage of bad news overtaking our TV screens of late with his newest single. The Los Angeles producer-to-the-stars (I'm talking Britney and Demi, people!) has seriously outdone himself with his latest offering "Erase" – a sweet, catchy electronic pop bop that kind of sounds like a modern-day Owl City (wow, that's twice that I've mentioned him now!).
JMSN – TALK IS CHEAP
OKURRR, JMSN! It's been a minute since we last heard from this Detroit R&B connoisseur, but Christian Berishaj is back and sounding as smooth and, yes, SEXUAL as ever on the latest single to be unveiled from his forthcoming album Velvet, "Talk Is Cheap." To quote one YouTube commenter: "His voice makes me wanna pour melted chocolate on a silk shirt and swim in it." PREACH, SIS!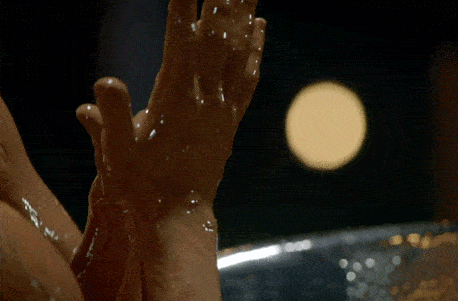 GALLANT (FEAT. A$AP FERG) – DOESN'T MATTER (REMIX)
Oh, so you didn't think that the original could get any better?! Well, how about we throw some A$AP Ferg into the mix and you learn to not be so presumptuous?! LOL! Anyways, I'm not sure if this freshly cut take on Gallant's "Doesn't Matter" can even be regarded as "chill," but honestly?! I DON'T CARE! IT'S GALLANT AND A$AP FERG! Name a more iconic duo/ambitious crossover event, and then get back to me.
VANCOUVER SLEEP CLINIC (FEAT. IDK) – TRIPPIN
GOOSEBUMPS! Tim Bettinson does it again! With its haunted house synths and ghostly guest bars from Maryland rapper IDK, this dark, unsettling latest single to be unveiled from Vancouver Sleep Clinic's EP Therapy Phase 02 (OUT TODAY!) is genuinely covering me in tingles from head to toe.
-
Want more?! Then why not follow We Are: The Guard's Best Chill Daily! on Spotify?! x
Photo by Xan Griffin on Unsplash
Jess Grant is a frustrated writer hailing from London, England. When she isn't tasked with disentangling her thoughts from her brain and putting them on paper, Jess can generally be found listening to The Beatles, or cooking vegetarian food.