BEST CHILL MUSIC – WEEK 5
Thanks for joining me here at We Are: The Guard for the latest edition of Best Chill Music! It's Super Bowl Weekend – the sporting event that's scientifically proven to increase stress in its viewers – so if you happen to find yourself on the losing end of the game this Sunday, then I hope that this playlist helps to bring down your blood pressure to a less heart attack-inducing level. If you're like me, however, and couldn't give a damn about football...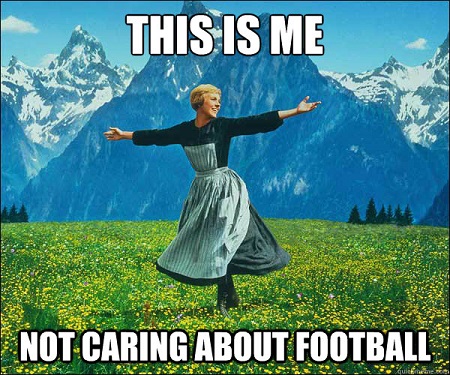 ...then the following songs from Bazzi, Chymes, ELIAS, Seavera, Max García Conover, and five other favorites are guaranteed to keep you entertained while you wait for woke bro and music blogger-for-hire Justin Timberlake to take to the stage!
-
JAMES BLAKE – IF THE CAR BESIDE YOU MOVES AHEAD
New James Blake?! THAT SOUNDS LIKE OLD JAMES BLAKE?!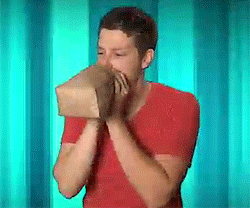 BAZZI – WHY?
Having debuted on the Billboard Hot 100 with "Mine," which went viral after giving rise to its very own meme, American-Lebanese crooner Bazzi is hoping to build on that success this February with "Why?" – a certified bop that hears Bazzi draping his sensuous, The Weeknd-style vocals over a backdrop of trap beats. Look – if it's good enough for Millie Bobby Brown, IT'S GOOD ENOUGH FOR YOU!
HANZ – INDIFFERENCE
Hailing from Oslo, Norway, Hanz is here to wash away all of your worldly worries with his ethereal breed of ambience. Interweaving airy vocal samples and dreamlike synths over a bed of hip hop-indebted percussion, his hypnotic latest offering "Indifference" is the perfect listen for when you want to drift on through life.
ARIELSTAR – ON HER
ARIELSTAR is all about those vibes for days! The Miami singer – who started out uploading covers before turning his attention to his own music – has all of the makings of an R&B superstar on the dope "On Her," pairing his smooth, ZAYN-like vocals with a cascade of trap beats. Oh, and I haven't even mentioned his fresh to death style, which you can check out in full over at his Instagram page!
CHYMES – SHADE
Following on from the success of their debut EP Grow in 2016, Sydney duo Chymes return to start the year on a sweetly melancholic note. "Shade" is a song that finds inspiration in vulnerability, with Kiersten Nyman and Cameron Taylor melting even the coldest of hearts with their charming mixture of girl-boy vocal harmonies and downtempo electronic beats.
ELIAS – FOCUS
Ahead of the release of his debut album – an as-yet-untitled collection which was recorded in collaboration with the Grammy Award-winning Paul Epworth (Adele, Rihanna, Coldplay) – later this year, ELIAS has shared the compelling "Focus." Clocking in at just over four minutes, it's an arresting electro-soul opus that once again acts as a showcase for the Stockholm crooner's formidable vocal prowess, which the 20-year-old augments with Auto-Tune, recalling the likes of Francis and the Lights.
LOKKI – I CATCH YOU
With Valentine's Day less than two weeks away, enigmatic balladeer Lokki is here to get our romantic mixtapes off to a sprawling start with their debut offering. "I Catch You" begins on a tender note, with a genderless voice coming paired with nothing but a piano. It's once the grandiose strings enter, however, that "I Catch You" really comes into its own – like a cinema screen widening to reveal an opulent bird spreading its wings and taking full flight.
SEAVERA – MAKE ME UNCOMFORTABLE
Seavera – the Melbourne duo who previously featured here with "City" – continue to refine their darkly alluring breed of electronica this February. "Make Me Uncomfortable" is an almighty four-minute odyssey that the band reveal is about those who inspire us to "live more authentically, to listen to ourselves more deeply," with frontwoman Tori Zietsh's vocals looming like a spectre over a whirlwind of inky synths and booming drums.
MAX GARCÍA CONOVER – STREETLIGHTS
Meet Max García Conover, an artist hailing from Portland, Maine, who's currently releasing one song a week through Patreon. The project has been going on for 67 weeks (we have a LOT to catch up on!), with the latest track coming in the form of "Streetlights." The song is described as being about memory – "the beautiful, tragic capacity we have for carrying around little remnants of ourselves" – with Max heard weaving his very own fragmentary, evocative narrative snapshots together over a Bruce Springsteen-esque swirl of synths <3.
KM – DOWNSIDE
There's very little that I can tell you about the social media shy km, but it really doesn't matter, because this truly is a case of the music speaking for itself. Packed full of gentle melodicism and sylvan acoustical charm, "Downside" is just one of several billowing beauties posted to the Townsville, Australia native's SoundCloud page, which I thoroughly recommend that you check out before word spreads about this young songwriter talent.
-
Happy Super Bowl Weekend! x
Photo by Will Broomfield on Unsplash
Jess Grant is a frustrated writer hailing from London, England. When she isn't tasked with disentangling her thoughts from her brain and putting them on paper, Jess can generally be found listening to The Beatles, or cooking vegetarian food.