BEST CHILL MUSIC - WEEK 9
Hello, everyone, and welcome to the latest edition We Are: The Guard's Best Chill Music! The beginning of the month is always a perfect time for a fresh start in life, so if you're looking to get things off on a positive note this March, then you're most definitely in the right place! As signs of spring begin to emerge all around us, this playlist is sure to help you develop a stress-free, healthy mindset to see you through the change in season. Just grab your headphones and a coffee for good measure, and hit play on the following songs from Lewis Capaldi, Robotaki, Moby, Towkio, Hillsong Young & Free, and plenty of others!
-
LEWIS CAPALDI (FEAT. JESSIE REYEZ) – RUSH
Lewis Capaldi and Jessie Reyez?! NAME A MORE ICONIC DUO! No, really – this is the collaboration that we never knew that we wanted, but now we can't imagine living without. Showcasing two of our favorite young voices coming together as one, the Malay-produced ballad is nothing short of an emotional roller coaster that surges towards a climax that'll put you right in your feelings.
ROBOTAKI (FEAT. SHOR) – LIMBO
Ahead of the release of his debut EP Science next month, Robotaki is back with perhaps his biggest curveball to date. "Limbo" hears the Toronto native prove why he's one of the most original future bass producers in the game, with Robotaki beginning by setting a chilled out, emotional tone with help from guest vocalist SHOR, before taking a sudden left turn with a drop so infectious, Electric Daisy Carnival won't know what's hit it in May!
MOBY – THIS WILD DARKNESS
If you listen to one album today, make it Moby's Everything Was Beautiful, and Nothing Hurt. The 12-song collection finds the outspoken producer exploring the brokenness of humanity in these apocalyptic end times, with the highlight coming in the form of "This Wild Darkness" – a hymn-like composition during which Moby puts existential lines like "I can't stand on my own anymore" to a gospel choir, who subsequently respond with a message of love and light.
MONSUNE – NOTHING IN RETURN
Introducing Monsune, the Toronto bedroom producer who's immersing us in his soulfully sampledelic sound on his debut single "Nothing in Return." With vibrant loops from artists including harpist Dorothy Ashby, organist Dr. Lonnie Smith, and funk band Skull Snaps coming together to form a base beneath Monsune's lovelorn croon, "Nothing in Return" is a masterfully crafted torch song that shines bright with potential.
CHARLOTTE DAY WILSON – STONE WOMAN
YAS QUEEN! Charlotte Day Wilson celebrates the recent release of her second EP Stone Woman by sharing the video for the soulful title song and it! Is! EVERYTHING! Directed and edited by Devon Little, the clip finds the Toronto R&B artist taking her own rightful place in the center of the spotlight, with the visual channeling some serious David Bowie circa "Heroes" vibes as the camera pans closer to Wilson. ICON!
KING PRINCESS – 1950
"The next big thing" is a turn of phrase used far too often by music bloggers, but for once, we feel truly confident in ascribing it to King Princess. Having turned down an initial record deal at the age of 11 before becoming the first artist to sign to Mark Ronson's Zelig Recordings, the Brooklyn prodigy debuts on the blogosphere this spring with "1950" – a woozy, starry-eyed ode to unrequited love as told through a progressive, narrative-shifting queer lens.
TOWKIO (FEAT. SZA) – MORNING VIEW
It's no secret that we're big fans of SZA here at We Are: The Guard, but if you needed any further proof that everything that the Top Dawg Entertainment singer-songwriter touches turns to gold, then we're pleased to present to you "Morning View," her stunning collaboration with Chicago rapper Towkio for his recent debut album WWW.. For real – we're more emotional than SZA's dad listening to "Broken Clocks" right now.
DENM (FEAT. GNASH) – GOOD VIBES
If there's one thing that the world needs right now, it's good vibes, and lucky for us, We Are: The Guard's very own DENM has them on tap on his latest single! A collaboration with Los Angeles rapper gnash – who previously teamed up with DEMN on "Belong" – this laid-back tropical pop bop from the recently released EP Is Whatever is packed full of enough positive energy to see you through the entire weekend!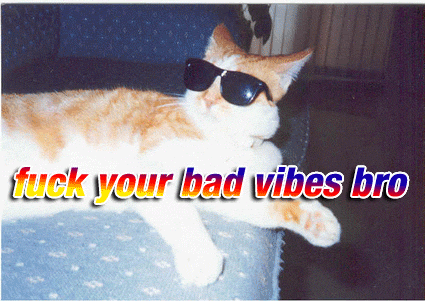 Via Giphy.com
MATT WOODS – REARVIEW
Okay, so – if this video isn't enough to convince Rockstar Games that the music of Matt Woods NEEDS to be featured in the next Grand Theft Auto, then we're officially stumped! The clip, which was directed and edited by the London artist alongside Adam Coltman, sees Woods transform into a playable character in an arcade-style game, with the shots of the singer-songwriter driving through a pixelated metropolis making for a perfect accompaniment to his late-night breed of electronic soul.
HILLSONG YOUNG & FREE – P E A C E
It's not all that often that we get to feature Christian music here at We Are: The Guard, but Hillsong Young & Free – the Grammy-nominated group born out of Hillsong Church in Sydney – prove that religious songs don't have to be overbearingly preachy on their latest single "P E A C E." With lyrics like "There's a peace far beyond all understanding/May it ever set my heart at ease" coming set against a lulling, synth-speckled backdrop, this tranquil reverie is sure to resonate with people of all faiths and creeds.
-
Until next time, everyone! x
Photo by Eduardo Dutra, Unsplash License
Jess Grant is a frustrated writer hailing from London, England. When she isn't tasked with disentangling her thoughts from her brain and putting them on paper, Jess can generally be found listening to The Beatles, or cooking vegetarian food.