BEST CHILL SONGS - WEEK 3
Hello, readers, and welcome to the latest edition of Best Chill Songs. If you're like me and starting to feel a touch of the winter blues this January, then fear not, as We Are: The Guard is here to help you hunker down and get through the next few weeks of cold weather with the chillest vibes to arrive on the blogosphere over the last seven days. Simply grab a hot beverage of your choice (I'm currently obsessed with the Starbucks Cinnamon Shortbread Latte, or as I like to call it, the CSL) and pull on your headphones, as it's time to check out the following tracks from Kelsey Lu, Claire Guerreso, Perfume Genius, Hozier, Alec Benjamin, and even more.
-
CLAYTON ANDREW – MOON TALKS
Meet Clayton Andrew, an LGBTQ and mental health activist based in Los Angeles who's making his scintillant arrival on We Are: The Guard with "Moon Talks." With his jazzy beats and Jeff Buckley-esque vocals, Clayton is sure to win you over with this gleamingly glitchy nocturnal hymn, which is taken from his debut EP of the same name.
KELSEY LU – I'M NOT IN LOVE (10CC COVER)
Kelsey Lu follows up the Sampha-featuring "River" with another otherworldly cover this Friday. Listen as the classically trained cellist – whose debut album is due out later this year – transforms 10cc's "I'm Not in Love" into a pillowy piece of skin-on-skin intimacy, with her ethereal vocals coming surrounded by the sound of a lover's heartbeat. Kelsey: "This is dedicated to the ones who have ever felt misunderstood in the name of love, in the name of self."
CLAIRE GUERRESO – ASHES
Nashville's Claire Guerreso stands amid the dying embers of a relationship on her gut-wrenchingly epic latest single. "My mind is spun/I've had enough/Feels like I'm burning down the flames rise up/And I can't tell what's coming next/Feels life is like a game of roulette," begins "Ashes," a heart-stirring piano ballad that's best listened to while eating a tub of ice cream and crying over your ex (or is that just me?!).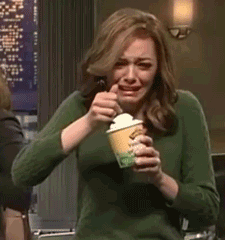 LANA DEL REY – HOPE IS A DANGEROUS THING FOR A WOMAN LIKE ME TO HAVE – BUT I HAVE IT
The countdown to Normal Fucking Rockwell is on, and today, Lana Del Rey has shared the third single from the album. With a song title that gives The 1975 a run for their money, "hope is a dangerous thing for a woman like me to have – but i have it" is a sprawlingly elegiac piano ballad that finds Lizzy Grant at her lyrical best, with the singer dropping Instagrammable captions like "I've been tearing around in my fucking nightgown/24/7 Sylvia Plath" and "Hello, it's the most famous woman you know on the iPad/Calling from beyond the grave, I just wanna say, 'Hi, Dad.'"
CLAES NILSSON – THE SLEEPER
What do you get if you combine "Wicked Game" by Chris Isaak with the harsh winters of Karlstad, Sweden?! "The Sleeper" by blues instrumentalist Claes Nilsson. With its sorrowful, morose guitars coming set among a vast mountainous expanse, "The Sleeper" is a two-and-a-half-minute tale of tragic romance that'll leave your heart cold to the touch.
PERFUME GENIUS – NOT FOR ME (BOBBY DARIN COVER)
Perfume Genius transforms Bobby Darin's "Not for Me" into an anthem for the marginalized on this engrossing cover. "Ballads are being sung/But not for me/Church bells are being rung/But not for me," sings the queer artist over a lushly grandiose swirl, reshaping the 60s classic into an intoxicating ode to outsiders – all streaming proceeds for which will benefit the nation's leading LGBTQ immigrant rights organization Immigration Equality.
HOZIER – SAY MY NAME (DESTINY'S CHILD COVER)
Ahead of the release of his album Wasteland, Baby! in March, Hozier has shared a cover of Destiny's Child "Say My Name." Recorded as part of the Spotify Singles series, the song finds the "Take Me to Church" artist transforming the R&B classic into a sensual slow jam, with vintage organs and a gospel choir backing Hozier's soulful dulcet tones. Beyoncé approves!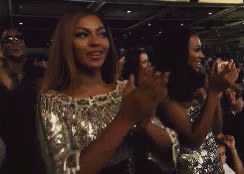 PEACHY! (FEAT. MXMTOON) – FALLING FOR U
As much as we pride ourselves on new music discovery here at We Are: The Guard, every once in a while, a song inevitably flies under our radar. Case in point: Peachy!'s "Falling for U," a whimsy blend of beats and Adventure Time vocal melodies that, despite arriving on the blogosphere almost two years ago, is only making it to the top of our Valentine's Day and Chill mixtape this 2019.
ALEC BENJAMIN (FEAT. ALESSIA CARA) – LET ME DOWN SLOWLY
Alec Benjamin's "Let Me Down Slowly" is a gift that keeps on giving. One year on from its original release, the aching ballad returns this 2019 with an additional verse courtesy of none other than Alessia Cara, with the "Growing Pains" singer flawlessly interweaving a female perspective into Alec's melancholy narrative: "Don't cut me down, throw me out, leave me here to waste/I once was a girl with dignity and grace."
A. HARLANA – TEXTILE WORKERS
Have you ever heard anything so gleamingly dreamy?! With jangly shoegaze guitars and muted percussion meeting breathy boy-girl vocal harmonies, "Textile Workers" by New York City's a. harlana is a coruscating bedroom-pop fantasia that'll take you to another universe entirely.
-
Don't forget to follow We Are: The Guard's Best Chill Daily! on Spotify for even more music! x
Photo by Alicia Petresc on Unsplash
Jess Grant is a frustrated writer hailing from London, England. When she isn't tasked with disentangling her thoughts from her brain and putting them on paper, Jess can generally be found listening to The Beatles, or cooking vegetarian food.