BEST CHILL SONGS - WEEK 11
We all have our ways of relaxing. Yoga, meditation, taking naps. For those of us here at We Are: The Guard, however, our preferred method of calming the nerves after a long, hard week of grinding at the office has to be listening to music. It's scientifically proven that hitting play on your favorite playlists helps to lower your stress levels, too, so why not join us as we wind down ahead of the weekend this Friday with the latest edition of Best Chill Songs, featuring Gesaffelstein, Shura, Zeds Dead, and more?!
-
PETER MANOS – IN MY HEAD
When you listen to as much music as I do, it can easy to become desensitized to talent. What I'm trying to say is, it takes a lot for a song to physically stop me in my tracks. Peter Manos has managed to do exactly that, however, with his debut single "In My Head," a richly emotive, spellbinding piano ballad as overseen by the Nashville-based artist's angelic falsetto croon. I'm floored.
TYLA YAWEH – HIGH RIGHT NOW
There's no doubt about it, Tyla Yaweh is going places. The Post Malone protégé has totally won me over with his debut project Heart Full of Rage, a genre-defying collection of vibes and bops as headed by the wavey-as-hell "High Right Now," which hears Tyla singing about "flying on a cocaine spaceship" over a blend of trap beats and grungy, Nirvana-style chorus guitars.
MOTHER FALCON – YOU ARE
We've been fans of Mother Falcon for as long as we can remember here at We Are: The Guard, so it's been nothing short of stunning to watch the Austin orchestral outfit mature into the artists that they are today on their latest single "You Are." The song finds Mother Falcon switching up their signature symphonic bombast for something a little more thoughtful and well-considered, with indie-leaning vocals coming backed by a gorgeously pastoral swirl of trilling flutes and sweeping strings.
GESAFFELSTEIN (FEAT. HAIM) – SO BAD
It's no secret that Gesaffelstein's recent album Hyperion is positively packed full of stars, with The Weeknd and Pharrell Williams among the guest vocalists. It's HAIM who are putting in what might be my personal favorite appearance on the 10-song collection, however, with the Los Angles sisters looming like storm goddesses over the broodingly bassy disco dirge.
FAIRLANE & TROVE – CRUMBLE
"I wanted this video to give a voice to anyone who might be struggling with opening up, or who might be dealing with pain or a loss in their life. I want it to be a reminder to be strong, and to allow yourself to lean on those who are there for you." – Fairlane.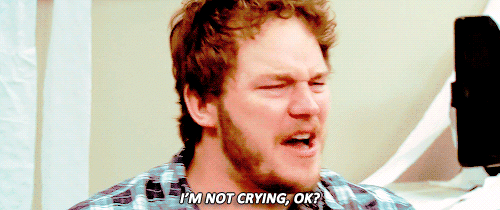 ORI – BLACK BOOK
One artist that We Are: The Guard is definitely planning on catching at this year's SXSW is ORI. Okay, okay, so we admit that we're a little late to the game what considering that "Black Book" came out in 2017, but that doesn't mean that this song or any of ORI's tracks are any less of a must-listen, with the Jerusalem producer having totally transfixed us with his haunting, immersive soundscapes as built from loops of skeletal beats and ghostly vocal samples.
SHURA – BKLYNLDN
Shura is back, baby! Three years on from the release of her debut album Nothing's Real, the Brooklyn-based artist returns this 2019 with "BKLYNLDN." It's a seductive piece of music that Shura says was inspired by a long-distance relationship, with the 27-year-old heard exploring feelings of desire and aching paranoia over a sweepingly sensual display of synths and strings.
BILLIE EILISH – BURY A FRIEND (ZEDS DEAD REMIX)
If you didn't think that Billie Eilish's "bury a friend" could get any darker, think again. Zeds Dead are plunging the song even further into nightmarish territory on this classic dubstep remix, which hears Dylan "DC" Mamid and Zachary "Hooks" Rapp-Rovan underpinning Billie's chilling vocals with the kind of ribcage-rattling basslines that first made fans fall in love with them over a decade ago.
STEPHEN – VOYEUR GIRL
It's been a while since we heard from Stephen. Following a year or so of personal turmoil, however, the Silverlake artist is back this 2019 with it's too much love to know my dear, a profoundly cathartic five-song collection as headed by "Voyeur Girl," which hears Stephen matching his vocal and lyrical gravitas to what might be his most mind-expandingly experimental production to date.
EMILY VAUGHN – ROOM SERVICE
Sometimes it can be fun to take this column in a poppier direction, and that's exactly what we're doing with Emily Vaughn's "Room Service." It's rare that a track is able to walk the line between "chill enough that you can sit back and relax to it" and "infectious enough that you can get up and dance to it" quite like this song, a cute, catchy piece of music that's going to be in your head for the rest of the weekend (sorry in advance!).
-
Follow We Are: The Guard's Best Chill Daily! on Spotify to keep the relaxation flowing this Friday! x
Photo by Tim Marshall on Unsplash
Jess Grant is a frustrated writer hailing from London, England. When she isn't tasked with disentangling her thoughts from her brain and putting them on paper, Jess can generally be found listening to The Beatles, or cooking vegetarian food.