BEST CHILL SONGS - WEEK 15
With today marking the start of Coachella, the season of live music is officially upon us! If you're in search of some brand new sounds to get you in the mood for the long, balmy nights ahead spent dancing with friends on sun-scorched festival sites, then you're in the right place. Just swipe on some obligatory body glitter and raise your peace signs high to the sky, as it's time to get the good vibrations flowing this Friday with the latest edition of We Are: The Guard's Best Chill Songs, featuring Superorganism, Saba, SAINt JHN, Molly Moore, Bibi Bourelly, and five other favorites!
-
BENNY MAYNE – BOUNCE (ACOUSTIC)
Think Benny Mayne's debut single "Bounce" can't get any more sexy?! Think again! While the original is made for getting down and dirty in the club, the Toronto bad boy is taking us back to the hotel after-party with this acoustic version of the song, which hears Benny doing his thing against a stripped-back electric guitar.
SUPERORGANISM – NIGHT TIME
In March, Superorganism released one of the best albums of the year so far, and this month, the eight-member collective return with the video for the record's mind-expanding closer "Night Time." Directed by Robert Strange, the clip sees lead singer Orono Noguchi making contact with an alien shaped like a whale through a social media app called DankSocial, with the four-minute visual only getting a whole lot weirder from there!
SABA (FEAT. CHANCE THE RAPPER) – LOGOUT
Chicago's Saba and Chance the Rapper team up for a mellower-than-mellow listen about the dark side of social media. Featured on Saba's recent second album Care for Me, "Logout" serves as a cautionary tale to those who seek validation through likes and retweets, with Saba and Chance's flows interweaving with ease over jazzy piano keys.
SAINT JHN – SELFISH
SAINt JHN is the definition of a triple threat. The New York City artist isn't afraid to showcase his strengths as a songwriter, rapper, and singer on his recent debut album Collection One, with the "ghetto Lenny Kravitz" shining brightest on "Selfish" – a tropical-flavored gem as drenched in SAINt JHN's liquid gold vocals.
MOLLY MOORE – NO STRESS
If this column was to have a theme song, this laid-back latest single from Molly Moore would definitely be a contender! The Los Angeles act and one half of Cosmos & Creature perfectly sums up our values on the carefree "No Stress," which hears Molly laying down her most cool and collected vocal performance to date over easy-going blasts of brass.
OTR (FEAT. KAI STRAW) – CLOSE
Enter into the glass-cut world of OTR (short for Over-the-Rhine). Having recently made the switch from aerospace engineer to music producer after returning from an internship in Kurashiki, Japan, the 25-year-old brings a natural flair for precision to "Close" – a crisp, dexterously crafted creation that hears OTR constructing a crystal cavern of beats around the husky dulcet tones of guest vocalist Kai Straw.
BIBI BOURELLY – DREAMERS
Bibi Bourelly out here giving away inspiration like Opera giving away cars! No, really – you'll be ready to be your best self after listening to this soul-stirring, passionate, authentic call-to-arms from the Berlin songwriter-to-the-stars, which Bibi reveals on SoundCloud she recorded after a chance meeting in the street with a dreamer named Derick.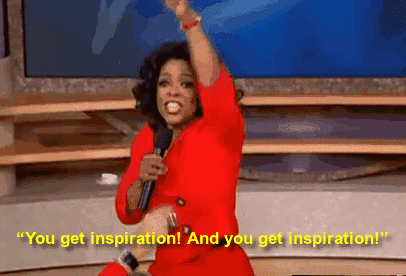 JON HOPKINS – EMERALD RUSH
Five years on from the release of Immunity, Jon Hopkins returns this 2018 with "Emerald Rush." The first single to be unveiled from the acclaimed British producer's forthcoming second album Singularity is a lesson in the art of The Build™, with the song taking the form of a galaxy slowly spiraling its way to oblivion, before collapsing into a drop that bludgeons at the brain like a beautiful headache.
LUIS PONTILLO – WHY ARE WE AFRAID?
There's very little we can tell you about Luis Pontillo, but it really doesn't matter, because his debut single "Why Are We Afraid?" truly speaks for itself. Written and produced alongside Soulection's Naji, it's a rustic bedroom pop lullaby that takes much of its inspiration from the lead artist's Latin roots, with an organic mahogany pulse meeting the kind of dreamy vocalisations we could get lost in for days.
MINES FALLS – RECOIL
Spring is here, but Mines Falls are plummeting us into the depths of winter on their billowing latest single. "Recoil," from the sibling duo's recent debut album Nepenthe, is all storm clouds and rain-soaked pavements, with ambient piano notes and cascading strings arrangements coming together to form a minor-key hymnal that chills us to the marrow.
-
Until next Friday, stay chill! x
Photo by Levi Guzman on Unsplash
Jess Grant is a frustrated writer hailing from London, England. When she isn't tasked with disentangling her thoughts from her brain and putting them on paper, Jess can generally be found listening to The Beatles, or cooking vegetarian food.