BEST CHILL SONGS - WEEK 15
I'm not sure about you, but my taste in music always tends to change with the season.
During winter, for example, I tend to gravitate toward more intimate, introspective songs that warm me up and keep me company through the cold, dark nights.
During spring,  however, I tend to prioritize lighter, airier tracks that reflect the changing environment and new beginnings taking place around me.
With another April weekend fast approaching, then, why not join me in getting your playlists spring ready with today's edition of We Are: The Guard's Best Chill Songs, featuring Jessie Reyez, Jai Wolf, Goldroom, Tim Hecker, Jerry Folk, and more?!
-
JESSIE REYEZ (FEAT. 6LACK) – IMPORTED
Jessie Reyez and 6LACK?!
Erm, YES, PLEASE!
 
The R&B duo are cranking up the heat and then some on this slow-burning remix of "Imported" – which originally featured on Jessie's 2018 EP Being Human in Public – with the singers exchanging sexy one-liners including this from 6LACK: "Came a long way from a Honda/Tryna fuck you in some Porsches, baby."
JAI WOLF (FEAT. ROBOKID) – DROWNING
If you're yet to listen to Jai Wolf's recent album The Cure to Loneliness, then just a heads-up that you're missing out on a whole ton of celestial bangers.
Case in point: "Drowning."
The Robokid-featuring song is one of the many highlights on The Cure to Loneliness, with Jai juxtaposing his astral indie dance production with some of his most personal lyrics to date: "And I could never believe it when you said it'd be good tonight/But when I saw you with him, it made me dead inside."
DARK – ПРИНЦЕССА ☣
No, you're not hearing things – that REALLY is Miss_Anthropocene herself, Grimes, singing on the spellbinding "принцесса ☣."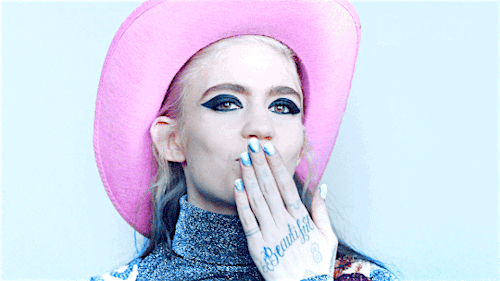 Uploaded by Claire Boucher using the moniker of Dark on SoundCloud 13 days ago, it's a magically fae composition that appears to be a one-off ambient project from Grimes, whose vocals remain unmistakable even under all of that delay.
LUCIAN (FEAT. LÍNGER) – ALL ALONE
This is completely otherworldly.
Sure, it may only clock in at two minutes (okay, well, one minute and 57 seconds, to be exact), but that's all that Lucian needs to turn his dreams into reality, with the mysterious producer this time exploring a more indie-driven soundscape beneath guest vocalist's Línger's ethereal topline.
GOLDROOM (FEAT. MEREKI) – YELLOW FLOWERS
Goldroom is seeing us into festival season in style with his latest single "Yellow Flowers."
The five-and-a-half-minute follow-up to the previously featured "Cocaine Girl" hears the Los Angeles producer really stepping up with the deep house vibes, with Goldroom pairing Mereki's sultry vocal chops with his own set of danceable grooves that'll have you dreaming of humid Coachella nights.
TIM HECKER – YOU NEVER WERE
Look, I get it – we don't all have eight minutes and 30 seconds to dedicate to listening to one song.
I promise you that every moment of "You never were" by Tim Hecker is worth it, however.
Featured on his forthcoming album Anoyo, it's a meditative instrumental that once again hears the Montreal-via-Los Angeles producer working with Tokyo Gakuso, the gagaku ensemble who lend a touch of the ancient to Tim's expansive drone.
SONN (FEAT. AYELLE) – SMALL
Longtime collaborators Sonn and Ayelle capture the vulnerability that comes with falling in love on the devastating "Small."
"And I felt so small/Too small in the vastness that is you/And I felt so small/Too small to hold your insecurities," sings Ayelle against a backdrop of beautiful chimes on the song – a gut-wrenching, gorgeous piece of music that'll resonate with anyone who's ever felt crippled by fear when entering a relationship.
OK BUTTON – GRENADE
First things first, let me make one thing clear – this ISN'T a cover of Bruno Mars.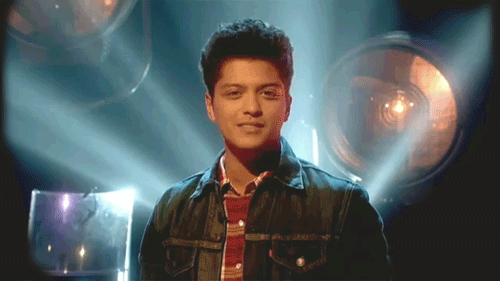 Comprising of Amber Wilson, Adam Falkner, and Nass Donald, Scottish trio OK Button are very much doing their own thing on their latest single "Grenade" – a beguiling ode to a failed relationship that hears Amber's vocals dancing in wraithlike formations over a surge of emotive electronica.
EMMIT FENN – OVERFLOW
If you're going to Coachella this weekend, then make sure that you check out Emmit Fenn's set at the Do LaB.
Something tells me that it's going to be a must-see performance, at least if his latest single "Overflow" is anything to go by.
Lifted from his recent EP The Last Dance – a three-song collection written especially for Coachella – it's a hauntingly beautiful deep house masterpiece that throbs with a dark energy that genuinely left me covered in goosebumps.
JERRY FOLK – SNEEZE
Concluding this week with a delightfully energetic instrumental from Jerry Folk.
The Los Angeles producer will have you smiling from ear to ear with the dexterously crafted "Sneeze" from his recent EP of the same, with Jerry bringing together all kinds of complex melodies and rhythms in order to create this charmingly kinetic composition.
Enjoy!
-
Why not follow We Are: The Guard's Best Chill Daily! and Weekly Chart on Spotify for more?! x
Photo by Ann Danilina on Unsplash
Jess Grant is a frustrated writer hailing from London, England. When she isn't tasked with disentangling her thoughts from her brain and putting them on paper, Jess can generally be found listening to The Beatles, or cooking vegetarian food.