BEST CHILL SONGS: THIS WEEK'S 10 TOP VIBES TO ZONE OUT TO
Has this week left anyone else with a serious headache? Between the pandemic and the state of US politics, it feels like the last seven days have been an unending nightmare. Oh, and then Kanye West decided to turn up and make things even worse *sigh*. If you're like me and are in desperate need of a bit of peace, then I'm pleased to tell you you're in the right place. Just insert some noise-canceling earphones and get ready to zone out from the craziness with the latest edition of We Are: The Guard's Best Chill Songs, featuring Washed Out, Soccer Mommy, Max Leone, and more.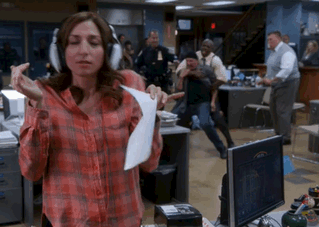 -
WASHED OUT – TIME TO WALK AWAY
Coinciding with the announcement of his forthcoming album Purple Noon, due out in August, chillwave pioneer Ernest Weatherly Greene Jr. – better known to most of us as Washed Out – has shared "Time to Walk Away." The follow-up to "Too Late" is another scintillating, cathartic bounce, with synths wavering like desert heat mirages as Washed Out sings about finding himself at the crossroads of a relationship. Dive in.
SOCCER MOMMY – DRIVE (THE CARS COVER)
This. Is. Everything. Soccer Mommy continues to keep us keeping on during these unprecedented times with this cover of "Drive" by The Cars. Released as part of her ongoing Soccer Mommy & Friends quarantine single series, it hears Sophia Regina Allison putting a swooning indie-rock spin on the 1984 smash hit, with muffled hisses and crackles backing Soccer Mommy as she lets out her signature wounded sigh.
MAX LEONE – MALLEABLE
Darkroom Records wunderkind Max Leone comes to terms with the pain of drifting apart from someone who was once inseparable from you on the devastating "Malleable." "'Malleable' is about that friend you have who is always changing themselves to fit in with the people around them," writes Max of the crushingly raw, tender ballad, which will simultaneously break your heart and stick it back together again.
BABY ROSE – MARMOT
There's nobody doing it like Baby Rose. The Washington, D.C. native truly has a voice unlike anyone out there, with the 25-year-old putting it on full display on her latest single "Marmot." "I'm currently in a very passionate relationship, so the song is about the doubt speaking to the fears that come with a new relationship," writes Baby of the sultry, sensual excavation of fragility and vulnerability, which serves as a treat for the senses.
HONNE – S O C I A L D I S T A N C I N G
This YouTube comment puts it better than I ever could:
50 years from now, "Grandma what was the year 2020 like?"
Me:
CHRISTINE AND THE QUEENS – EYES OF A CHILD
Christine and the Queens takes time out from delivering quarantine covers (I highly recommend her version of Travis Scott's "Highest in the Room") to share "Eyes of a child." Written for the second season of Prime Video's Hanna, it's an affecting ballad that sent chills straight through to my chest, with a haunted Rhodes piano and very little else backing Christine as she gives one of her most stirring vocal performances to date.
AMY ALLEN – QUEEN OF SILVER LININGS
Having helped to pen smash hits for the likes of Harry Styles ("Adore You") and Halsey ("Without Me"), songwriter-to-the-stars Amy Allen is getting ready to take her own place in the spotlight this Friday with her debut single "Queen of Silver Linings." It's a warm, country-tinged ballad that acts as a showcase for this Maine artist's seasoned craft, with Amy's voice going down like a tumbler of honeyed liquor on a summer's evening.
NOVO AMOR – DECIMAL
It's been a minute since we last heard from Novo Amor, but the Welshman returns at long last this Friday with the triumphant "Decimal." Written with Ed Tullett, it's a glorious ascent of a song – the kind that makes you feel like you've finally reached the summit of a mountain you've spent days, weeks, and months climbing – with Novo Amor sounding more joyous than ever as he gives himself over to the track's celebratory horns.
AYONI – UNMOVED (A BLACK WOMAN TRUTH)
Black lives still matter, and here to remind us of that fact is Ayoni with the rawly beautiful "Unmoved (A Black Woman Truth)." With its unfettered mix of rage, anger, fragility, and vulnerability, it's an equal parts powerful and tender look at the world through a Black woman's eyes, with Ayoni speaking every word with utmost conviction. "'Unmoved' is my fight to be heard and for the truth I know to be acknowledged." Listen and learn.
박혜진 PARK HYE JIN – CAN YOU
The music of 박혜진 Park Hye Jin doesn't technically fall into the "trance" category, but there's no doubt she'll continually lull you into such a state. Featured on her recent EP How can I, "Can you" is an insistent, unyielding piece of house music centered around the Ninja Tune signee's half-sung bilingual hooks, with Park going from the phrase "Can you be my babe?" to "I f*cking hate you" in the most hypnotic of heel turns.
-
Until next Friday, follow We Are: The Guard's Weekly Chart for more. x
Photo by Christian Kielberg onUnsplash
Jess Grant is a frustrated writer hailing from London, England. When she isn't tasked with disentangling her thoughts from her brain and putting them on paper, Jess can generally be found listening to The Beatles, or cooking vegetarian food.