BEST CHILL SONGS - WEEK 3
Now that Blue Monday is out of the way, some may say that we can breathe a sigh of relief, but let's face it – life doesn't work like that. People can feel anxious and depressed at any time of the year – not just on a day invented by an exploitive PR firm – and it's for that reason that we should be taking care of our mental well-beings at every opportunity this 2018. On that note, if you've arrived here after a particularly stressful workweek, then we genuinely hope that the latest edition of We Are: The Guard's Best Chill Songs can be of some help to you. Simply find a quiet space of your choosing, and unwind into the weekend by hitting play on the following tracks from Her, Rhye, Lane 8, Chrome Sparks, SYML, and more.
-
HAUX – HEARTBEAT
Haux never fails to send shivers down the spine. It's as if the musical alter ego of Woodson Black occupies that liminal space between the sea and the sky, with this balance of earthy and ethereal sounding more prominent than ever on his first offering of 2018 – a bracing, otherworldly electronic pop ballad called "Heartbeat" that comes accompanied by a video starring model Chloe Nørgaard.
KHAMSIN – SECOND GUESS (FEAT. ANUKA)
Having got his start remixing for the likes of Charli XCX, Major Lazer, and Noah Cyrus, French producer Khamsin is stepping out from the shadows this year with an original of his very own. Featuring the darkly alluring Anuka on guest vocal duties, "Second Guess" is a truly bold composition, with walls of distorted guitars giving way to the kind of drop that'll have you wishing that your desk chair came fitted with a seatbelt.
HER – WE CHOOSE
Her return this 2018 with the video for the devastatingly beautiful "We Choose." Directed by Antoine Poulet and Giorgio Martinoli, it marks the French outfit's first release since the untimely death of Her co-founder Simon Carpentier from cancer, with bandmate Victor Solf revealing that he wanted the video to "illustrate the impossible: the absence of Simon, half of Her and my closest collaborator for 10 years." He continues: "The basic premise was 'what would we do if Simon was still here?' So everything is framed for two and meant for Simon to have a place of expression." RIP <3.
RHYE – SONG FOR YOU
Ahead of the release of their second album Blood next month, Los Angeles R&B-meets-adult contemporary music duo Rhye have shared yet another single in the form of "Song for You." The follow-up to the previously featured "Taste" is as sumptuous a listen as ever from Rhye, with the mixture of strings and electronic pianos caressing frontman Mike Milosh's declarations of love like that of a warm embrace.
THESECONDSEX – IN A MOOD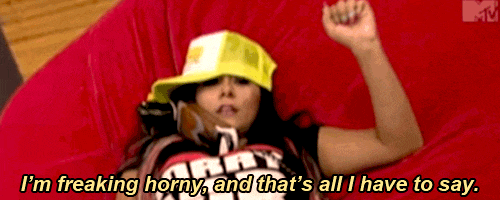 LANE 8 – STIR ME UP
On the day that he releases his second album Little by Little, Denver producer Lane 8 arrives on our pages with the immersive "Stir Me Up." Coming after "No Captain," his recent collaboration with We Are: The Guard favorites Poliça, "Stir Me Up" is nothing short of a life-affirming listen, with the emotive synth chords combined with the affecting vocals of the uncredited female singer making us feel like we could defy gravity.
CHROME SPARKS – WHAT'S IT GONNA TAKE (FEAT. ANGELICA BESS)
Following on from "Wake," Chrome Sparks is back and sounding more effervescent than ever this 2018 on "What's It Gonna Take." Collaborating with Angelica Bess – who's previously lent her sparkling vocal finish to the likes of Giraffage and Figgy – the New York City producer also known as Jeremy Malvin delivers a cascading club odyssey that comes packed full of pop sensibilities, with lyrics that touch on "that ephemeral unrest you feel when getting to know somebody intimately."
COL3TRANE & EBENEZER – LANGUAGE
Coming right out of the gate as one to watch this 2018 is Col3trane, who delivers a late-night love letter to London – the city where he was born and raised by American and Egyptian parents – in the video for "Language." Directed by Felix Brady, it sees the 18-year-old and his musical partner Ebenezer navigating their way around a London housing estate with help from some camera trickery, with his breed of future-facing R&B making for a perfect accompaniment to the after-dark excursion.
SYML – BODY
There's something about SYML's music that speaks direct to the soul. Perhaps it's that beautiful falsetto voice, or perhaps it's those melancholy-laced lyrics, but whenever we hear the Seattle balladeer also known as Brian Fennell, we feel a shift deep inside of us. Case in point: "Body," as featured on his recent second EP In My Body. With its chain gang-like backing vocals and flourishes of brass, this emotionally-wrought slice of chamber pop resonates in the chest long after listening.
LYZA – IS IT RARE
Plunge into the murky, warped trip hop balladry of LYZA. Hailing from London, the 24-year-old singer-songwriter and producer – who was first introduced to us by Guard MusicalHeARTBeat – channels the likes of Massive Attack and Tricky on her latest cut "Is It Rare," with her translucent vocal melodies wading their way through the kind of soupy, swirling jazz grooves that turn the brain to fog.
-
Enjoy your weekend. x
Photo by Kinga Cichewicz on Unsplash
Jess Grant is a frustrated writer hailing from London, England. When she isn't tasked with disentangling her thoughts from her brain and putting them on paper, Jess can generally be found listening to The Beatles, or cooking vegetarian food.