BEST CHILL SONGS: THE 10 TOP VIBES OF THE WEEK
It's Friday, which can only mean one thing. It's time for the latest edition of We Are: The Guard's Best Chill Songs! I'm not sure about you guys, but this weekend couldn't come soon enough for me. It's been a stressful few days, so I'm quite frankly counting down until 5 p.m. when I can finally sign out of Slack and slide into my favorite pajamas. Of course, there's still an entire workday to make it through yet, so instead of impatiently waiting by the ticking clock, why not join me in getting ready for the weekend with help from the following chill vibes? Featuring Jorja Smith, Curtis Waters, Fousheé, and more, this playlist has something for everyone.
-
JORJA SMITH – BY ANY MEANS
British soulster Jorja Smith turns her attention to the Black Lives Matter movement on "By Any Means." Lifted from Reprise – an upcoming Roc Nation project aimed at bringing awareness to social justice issues through musical protest – it's a rich, heartfelt jazz groover that hears Jorja committing to fight for change for her brothers and sisters.
CURTIS WATERS – THE FEELINGS TEND TO STAY THE SAME
Following on from the release of "Stunnin'," Curtis Waters returns with another essential addition to summer playlists everywhere. "The feelings tend to stay the same" finds the 20-year-old touching on his bipolar disorder and the impact this has on his love life, with 808s underpinning Curtis as he delivers his most bittersweet vocal performance to date.
FOUSHÉE – DEEP END
Fousheé is beckoning us into the "Deep End" on her sensuous latest single. Having originally gained traction on TikTok after being sampled by Sleepy Hallow, "Deep End" is finally getting the undivided attention it deserves with this brooding fully realized version, with Fousheé's gossamer coo giving life to this tale about fighting for what you deserve.
THE BAND CAMINO & CHELSEA CUTLER – CRYING OVER YOU
Breaking up is hard to do, but sometimes staying together is even harder. Just ask The Band CAMINO and Chelsea Cutler, who describe leaving a lover no longer making them happy on "Crying Over You." "I choose crying over you/I choose silence over being lied to," sing the artists on the country reverie, which was produced by Jordan Schmidt.
NESSA BARRETT – PAIN
Meet Nessa Barrett, the viral sensation and mental health advocate turning her attention to music with "Pain." Written with Nate Cyphert and Leo Mellace, it's a sorrowful ballad that'll rent your heart in two, with morose piano chords draping like silk curtains behind Nessa as she sings earnestly about the hurt that comes with losing someone you love.
SAM FISCHER – THE USUAL
Ahead of the release of his EP Homework later this month, Sam Fischer has shared "The Usual." It's a somber listen that hears the Australian crooner apologizing to a lover for his noncommittal behavior – explaining it's "the usual" for him – with Sam utilizing his resonant voice and not a lot else to hit us hard with this ode to self-loathing and despair.
ERIN KIRBY – HALF IN LOVE
Having originally made a name for herself on American Idol, Erin Kirby is finally stepping out into the spotlight on her own accord with the haunting "Half in Love." The gut-wrenching confessional centers around the Atlanta act admitting to still being in love with her ex, with the minimal production really allowing Erin's voice to take center stage.
RUTH KOLEVA – ON MY WAY
New York City's Ruth Koleva checks out of a toxic relationship on "On My Way." "For me, this song represents that moment when your inner voice of strength realizes it's time to take action," writes the activist of the follow-up to "Candy Coated," with Ruth's empowering, emotionally charged lyricism coming blanketed in the slinkiest of soul-pop.
SARAH BARRIOS – EMOTIONAL
Sarah Barrios is getting in her feelings on her gorgeous latest single "Emotional." "Tell me why/Why am I so damn emotional?/Afraid of myself/'Cause I'm lovin' and hatin' with no control," sings the rising artist on this stunning ode to empaths, which serves as a reminder of the beautiful level of art that can come from being a highly sensitive person.
BUCK MEEK – ROLL BACK YOUR CLOCKS
Buck Meek makes his debut on We Are: The Guard with the bucolic "Roll Back Your Clocks." Written while in lockdown with help from his Big Thief bandmates, it's a pastoral mediation on the concept of time, with folky fingerpickings intertwining with Buck's Southern twang like vines as he urges us to move through life at our own pace.
-
Follow We Are: The Guard's Weekly Chart for more chill vibes. xo
Photo by Kinga Cichewicz on Unsplash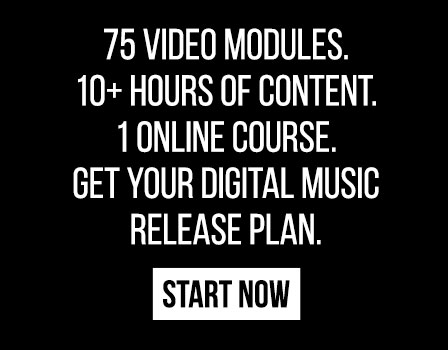 Jess Grant is a frustrated writer hailing from London, England. When she isn't tasked with disentangling her thoughts from her brain and putting them on paper, Jess can generally be found listening to The Beatles, or cooking vegetarian food.