BEST CHILL SONGS - WEEK 45
The clocks have gone back one hour, which means that the nights are well and truly drawing in across the Northern Hemisphere! While many are choosing to idle away these long November evenings, ahem, "cuffing," we're happy being in the company of nothing but good music (okay, and cats) this fall. On that note, if you (and Mr. Fluffykins) are in search of some autumnal sounds to snuggle up by the fire to this Friday, then look no further than We Are: The Guard's Best Chill Songs. Featuring Tom Misch, Alina Baraz, Ella Mai, Petit Biscuit, Tourist, and more, trust us when we say that it's the perfect side to that Caramel Brulée Latte that you're planning on drowning this weekend. *Drools!*
-
TOM MISCH – MOVIE
Tom Misch delivers the goods once again! "Movie," the latest single to be unveiled from his forthcoming debut album Geography, hears the London smoothie doing what he does best: Making melt-in-the-mouth neo-jazz, as flavored by his delectable croon and trademark nimble guitar licks. Oh, and it turns out that the talent doesn't stop at Misch, with the classically trained musician revealing on SoundCloud that his sister Polly contributed backing vocals to "Movie," while his mom Carol made the cover art!
ALINA BARAZ – BUZZIN
Los Angeles songstress Alina Baraz takes time out from supporting Coldplay on their A Head Full of Dreams tour this November to drop the sexy, mesmerizing "Buzzin." The song is sure to set your temperatures rising as the 24-year-old purrs about those intoxicating, ahem, vibrations that run through your body when you're with the one that you love, with producer-to-the-stars Ben Billions (Beyoncé, The Weeknd) providing Baraz with a bedroom-friendly beat that cuts straight to the groove.
ELLA MAI – NAKED
There's nothing like finding someone who loves you for you – cellulite, stretch marks, banging morning breath and all – and it's this very someone that London singer-songwriter Ella Mai is in search for on tender latest single "Naked." The follow-up to Mai's EP Ready is a tender R&B ballad that, as the title suggests, finds the 23-year-old at her most vulnerable, honest, and real, with producer DJ Mustard's understated guitar work allowing the focus to fall on those oh-so-relatable lyrics: "Are you ready to fight to just see what's lost behind my flaws?/Can you love me naked?"
PETIT BISCUIT (FEAT. LIDO) – PROBLEMS
Petit Biscuit and Lido? Erm, dream collaboration, much?! The We Are: The Guard favorites team up to bring a serious dose of chill vibes to "Problems." Featured on Presence – Biscuit's debut album, which hits the shelves today! – it's a song that manages to dial down the mood with its mixture of shimmering synths and Lido's R&B-indebted vocals, all the while appealing to the club with its driving beat.
LEMIN. – COOKIE DOUGH SKIN
Introducing lemin., the Toronto artist also known as Victoria Sheahan who's beyond satisfying our sweet tooth with her latest single "Cookie Dough Skin." The song is a delicious appetizer from lemin.'s debut EP hold A: act 1 that finds her reliving an intimate encounter with a lover in the form of mouth-watering metaphors, with Sheahan delivering lyrics like "Are you thinking about my cookie dough skin?/Chocolate chip freckles?" over an instrumental that's giving us some serious "In the Air Tonight" vibes. No, really!
HYDDE & VIVES – I AM THE MOUNTAIN
Who is HYDDE? Who is Vives? We Are: The Guard has as much idea as the next music blog, but together these artists have just unveiled what might be one of the most formidable songs of the year! Coming to us by way of MrSuicideSheep, "I Am the Mountain" is an all-conquering anthem of monumental proportions. Starting out like a long-lost Radiohead classic, with Vives weaving his Thom Yorke-esque melodies around a syncopated tapestry of beats, before rising up from the ashes atop a vast vocal chant, "I Am the Mountain" is a colossal force of nature!
TOURIST – HUSH
If you're yet to listen to Wash, the latest EP from Tourist, then just a heads up that you're missing out on some serious feels like "Hush." Clocking in at almost three-and-a-half minutes, the instrumental – which closes Wash – finds the Cornwall producer also known as William Phillips at his most joyously bittersweet. A colorful Möbius strip that Tourist tells Clash Magazine comprises of both found sounds and field recordings, it's a radiant odyssey that bathes listeners in a mixture of color and light.
MATT VAN – FAVORITE DREAM
There's no such thing as a perfect man, but it's safe to say that matt van comes pretty close! When he isn't working as a Doctor of Pharmacy in the Quad Cities, the self-described "pathological dreamer" can be found stealing hearts in the music scene with songs like "Favorite Dream." Produced using vocal, guitar, ukulele, and percussive tracks that van reveals on Facebook were recorded on his iPhone, it's a breathtaking folktronic blend of otherworldly and sentimentality that won our affection from the very first note!
FUTURE FATHERS – FALSE INFORMATION
Future Fathers – the Nashville duo comprising of singer Trent Dabbs and producer Cason Cooley – plunge us into a hallucinogenic haze on their debut single "False Information." Lyrically, the song sees Dabbs and Cooley questioning why we as a society are becoming increasingly reliant on medication to get by, with the music genuinely making us feel as though we're under the influence of some kind of illicit substance as the band melt their syrupy vocals into a delirious swirl of dream pop.
THE BRINKS – COMATOSE
The song title says it all. Turn down the volume on life and turn up the volume on "Comatose," the sedative latest single from Los Angeles duo The Brinks, who having earned praise from the likes of Pusha T and Pharell Williams in 2015 with their debut EP Temporary Love, are hoping to do it once again this December with the release of EP2.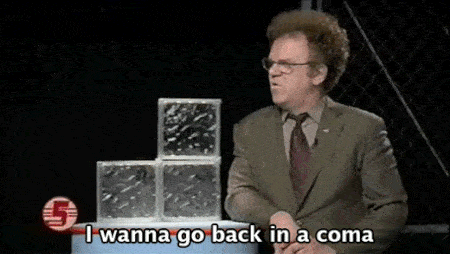 -
That's a wrap for this Friday, folks! Until next time! x
Photo by Ariel Lustre on Unsplash
Jess Grant is a frustrated writer hailing from London, England. When she isn't tasked with disentangling her thoughts from her brain and putting them on paper, Jess can generally be found listening to The Beatles, or cooking vegetarian food.