BEST CHILL SONGS: 10 TRACKS FOR A CHILL HOLIDAY SEASON
Photo by Micah Hill on Unsplash
The countdown to Christmas is officially on, but before we go throwing ourselves into the eggnog, it's time for one final edition of We Are: The Guard's Best Chill Songs! It's going to be a fun but no doubt stressful few days, so it's more important than ever that we take a moment to slow down and check in with ourselves ahead of December 25. Without further ado, then, snuggle up in your ugliest Christmas sweaters and enjoy the following selection of chill songs from Valley Boy, 6LACK, Yot Club, and plenty of others!
-
VALLEY BOY – COZY
Los Angeles duo Valley Boy is urging us to get "Cozy" on their latest single and the follow-up to "Disgusting." "It's about longing for companionship and simultaneously being wary of letting someone get close and comfortable only to find that too soon the situation has changed," Valley Boy reveals on TikTok. As the song title suggests, "Cozy" is the definition of comfort. Featuring a vocal as soft as a lullaby entwining with the gentlest of acoustic strums, "Cozy" is as reassuring as a lover's embrace.
6LACK – RENT FREE
It was only last week he was lending his signature croon to Pink Sweat$'s "Midnight River," but Baltimore's 6LACK is already making his return this Friday with "Rent Free." Coming alongside "By Any Means," "Rent Free" presents Ricardo Valdez Valentine Jr. at his slinky city best. Produced by RazorOnTheTrack, Leon Thomas III, Elias Knight, Rex Kudo, Fwdslxsh, and E.Y., "Rent Free" finds 6LACK attempting to repair a relationship that lives in his "mind rent free" against an urban backdrop of ticking beats.
YOT CLUB – DEER ISLAND
While the Northern Hemisphere celebrated the winter solstice on Tuesday, Yot Club has us looking ahead to the hopeful days of summer on "Deer Island." According to Yot Club, "Deer Island" was written about an island near to him. "One night, I read about a guy that used to live there alone in a shack. He would paddle out to fishermen and tourists and sing for them, and they would throw him tips," adds Yot Club of the inspiration behind the cut, which shimmers with a Real Estate-esque optimism.
AALIYAH & THE WEEKND – POISON
Just a few months on from her discography making its way to streaming services, Aaliyah is caressing our ears once again this Friday on the otherworldly posthumous cut "Poison." The song, which comes almost a decade on from Drake remixing "Enough Said," is a bittersweet R&B ballad that hears Aaliyah and The Weeknd playing the roles of two separating lovers. "Is that a love that came for us?/Now, it's too late for both of us," sings Aaliyah at one point, her voice at its purest and most ethereal.
JMR – SILENT NIGHT
With less than 24 hours to go until Christmas Day, it's high time to revisit JMR's haunting rendition of "Silent Night." Featured on We Are: The Guard's very own Indie Christmas, a collection of 12 covers by the likes of Jamie Liddell, Cappa, MXMS, and more, this take on "Silent Night" makes for a deeply beautiful moment of reflection as December 25 approaches. Bringing together the religious aura of the original with electronic detail, JMR's chilling cover of "Silent Night" is our Pick of the Week.
CAL IN RED – GOT WHAT YOU WANTED
Introducing Cal in Red, the sibling duo from Grand Rapids immersing us in a dreamy fantasy of electronic-pop on their brand new single "Got What You Wanted." Featured on their recent debut EP Cellular, a five-song collection that    Cal in Red says has been in the works since July 2019, "Got What You Wanted" is the kind of longing listen that feels like it levitates several feet off the ground. With aching vocals coming enveloped in ethereal synths, "Got What You Wanted" is a sensory experience through and through.
DMA'S (FEAT. MAY-A) – JUNK TRUCK HEAD FUCK
They recently completed a headline tour of the UK and Ireland, and today, Sydney's DMA'S is enlisting We Are: The Guard favorite MAY-A for a brand new version of "Junk Truck Head Fuck." Listen as the cut, which originally appeared on DMA'S I Love You Unconditionally, Sure Am Going To Miss You EP, is lent a stunning conversational spin by MAY-A. "I'm so psyched and flattered that DMA'S considered me as a collaborator on this song," says the 20-year-old, who intertwines gorgeously with Tommy O'Dell.
BARRY CAN'T SWIM – EVERYTHING IS GOING TO BE ALRIGHT
Between the spread of COVID-19 and preparing for Christmas, it's been a stressful, difficult few days for many of us. Edinburgh-via-London producer Barry Can't Swim is reminding us "Everything Is Going To Be Alright" in the end, however, on his uplifting latest single and the follow-up to "Blackpool Boulevard." Featured on the recent 6 Years of Shall Not Fade compilation, "Everything Is Going To Be Alright" is a warm, driving piece of house music that infuses a lush sense of optimism into every detail.
LYDIA KENNIE – COLLATERAL DAMAGE
We Are: The Guard favorite Lydia Kennie is rounding off December with the devastating "Collateral Damage." Described by New York City act as "the most depressing song of all time," "Collateral Damage" is an intimate confessional. With painfully honest lyrics about a toxic relationship she found herself in, "Collateral Damage" ranks among her most crushing cuts to date: "I was just collateral damage/And you took me for granted/You can say the love we had is gone/But I can't lose what I've already lost."
SERPENTWITHFEET – BLESS THE TELEPHONE (LABI SIFFRE COVER)
How I feel every time serpentwithfeet drops: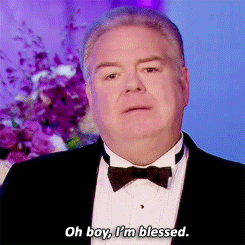 -
Merry Christmas, readers! See you next year! xo
Sources:
Parks and Recreation GIF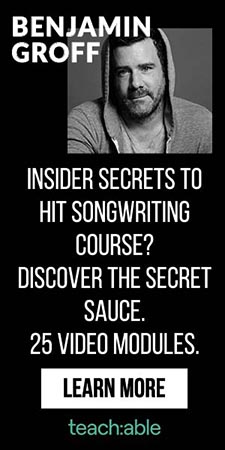 Jess Grant is a frustrated writer hailing from London, England. When she isn't tasked with disentangling her thoughts from her brain and putting them on paper, Jess can generally be found listening to The Beatles, or cooking vegetarian food.