BEST OF INDIE POP SONGS - WEEK 1
I know it's only the second day into 2019 and I know you've broken at least one of your New Year's resolutions. Don't feel too bad because after a crappy 2018 it's only reasonable we start off nice and slow. To take the pressure off let's not set any expectations and just let life be… except when it comes to music. This year we vow to continue searching and serving up nothing but the best in indie music, because if it ain't good then we won't be having any of it. Without any further delay … here are this week's top artists in indie pop.
ASYMMETRICAL - TAKE ME OVER
We start things off with more of an alt-rock sound than pop from new to us band Asymmetrical. With minimal info on the net, we've been able to conclude that the simplicity of "Take Me Over" is rich in emotion with an underlying tone reminiscent of early 90s bands.
M.I.A. - CRA CRA
We are hoping 2019 works out to be a better year for M.I.A. because the music world lacks in the department she thrives in. Without her, we would have no Charli XCX's or Nicki Minaj's or GIRLI's, Diplo's. We need her, you need her, so let's take this moment to appreciate the unreleased full version of her 2011 single "Cra Cra."
RUSS - NOBODY KNOWS
Perhaps 2019 will make room for more bedroom RnB music or at least more love for rapper Russ who has been receiving a lot of hate for what seems to be personal and not because of his talent. One listen to "Nobody Knows" and you'll know that he can slay.
LILY & MADELINE - JUST DO IT
Female duo Lily & Madeline return with the perfect single to welcome the New Year. The beautifully harmonized single "Just Do It" gets listeners in the mindset of taking action and grabbing life by the horns. The single forms part of the gals upcoming fourth studio album Canterbury Girls, set to release February 22.
LUKE CHRISTOPHER - MAKE YOU FORGET
Keep an eye on Luke Christopher, I mean it. The Los Angeles musician it's fusing genres all just to throw us off our game. How is it possible that grunge and rap to go together? What does darkness have to do with light? Don't question it, just accept it. "Make You Forget" is placing this guy on the charts, just you wait and watch.
FUTURE - NASA FT FRENCH MONTANA
And this people, is how you make an entrance. Future makes a move with dropping a fire of a single. "NASA" is so hot it will melt the snow, get you so hot, make you want to take them clothes off and act out the lyrics.
RUBEN - LAY BY ME
With a hint of Sam Smith and a heavy dose of sexiness, singer songwriter Ruben will destroy your emotions and leave you desiring the kind of love he sings about. Listen to "Lay By Me" and feel the chills run up and down your body.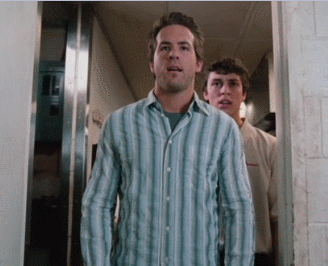 VIJAY & SOFIA - BREATHE
We interrupt this playlist to dance! Kick off your shoes, brush your shoulders, and move to the rhythm of beat and get down to sax. Can you feel it?
BIJOU BIJOU - CALIFORNIA CALLS
Bijou Bijou makes a jaw dropping impression with "California Calls." Imagine yourself, alone on a dark night staring out your window wishing to be here, next to us, enjoy the warm winter sun and the crisp smog air that Los Angeles has to offer. Her melody captures the flirtatious spirit of golden coast.
To wrap up the playlist we're giving you the direct play to our Spotify Indie Pop Playlist. Enjoy and be sure to follow our playlist for daily uploads. We'll see you all next week.
Photo by Fernando Brasil on Unsplash
Beca Arredondo is easily unamused with all things not related to her interests. On her good days you can catch her avoiding the California sun and glued to her Mac plotting the next big thing. If you happen to run into her on the street and notice her wearing headphones do NOT disturb her. She is not responsible for any possible damage. Aside from the above she's very sweet and perky and responds well to good music and food.