BEST INDIE POP SONGS - WEEK 15
Our love for Indie Pop music is more real than the bond that holds Justin Beiber and Hailey, it's stronger than the snatching grip of a Kardashian, it's greater than the love between Cardi B and money. We've basically sold our social and free time in exchange for music curation, but we feel like it's a healthy obsession. We see it no other way. In fact, if we didn't do what we do … what would you do on Wednesday? What music would you bump and grind to on a hump day? What tunes would hold you over until Friday? What would my life be? Thankfully we don't have to worry about any of that because we are here once again to present ten of the best indie pop tracks of the week.
JESSIE REYEZ & 6LACK - IMPORTED
Two of the hottest RnB artist have teamed up together to create one hell of slow burner. Jessie Reyez and 6lack join their talents in the remix of "Imported" and the outcome is a stunner. These two make one want to hit play over and over.
FELIX SANDMAN - SOMETHING RIGHT
Swedish artist Felix Sandman is doing everything right in "Something Right." This kind of pop is the kind that brings sunshine to your day and adds a smile to your face. The uplifting beat accompanied by Felix himself showing off his killer air piano skills is enough to make us join the Sandman fan club.
AU/RA - X GAMES
AU/RA'S six track EP X Games was released late last year … meaning fans of the dark bedroom pop artist had to wait an entire six months to receive visuals for the leas single. Was it intentional? I think so .. six tracks, six months, 60 seconds in a minute. Anyways, AU/RA is still pretty new to people's ears, but if you're into Lana Del Rey or Billie Eilish, then be sure to check out this indie darling.
AMBER MARK - MIXER
We are all ears for anything that sounds like the 90s/2000s. Enter Amber Mark. This smooth operator is like honey to the ears with it's funk and pizzaz. This is something everyone and their grandmother can get down to. Throw your hands up in the air and head to the nearest dancing floor.
ANDERSON PAAK. - MAKE IT BETTER FEAT SMOKEY ROBINSON
Oooh eeeh… too hot for words to explain. Anderson Paak. and Smokey Robinson show the kids how a track is made. Consider this ..wait for it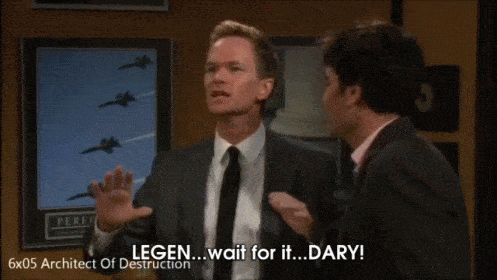 "Make It Better" forma part of Paak.'s upcoming album Ventura.
LIL NAS X - OLD TOWN ROAD (REMIX) FEAT BILLY RAY CYRUS
This week's biggest surprise comes from an unusual pairing, who have giveth us country-trap. But I guess if I think about it I have seen stranger things in this side of town. Papa Cyrus and  Atlanta rapper Lil Nas X are the next best thing since pickleback shots. Some people love them and those who love whiskey hate them, but if it's in front of you can't help but drink it.
ALISON WONDERLAND - PEACE
Alison Wonderland has struck it out of thepark with her gem "Peace." The singel serves to be a great crossover into mainstream video, in large part thanks to her range in dynamincs and ability to write whatever the heck her creative mind drives her to write. She told TMN "When you are creating something and you are an artist, you owe it to the world and yourself to be completely honest with what you're going through, in order to channel the best creative side of yourself." Yass Wonderland, you keep doing you.
BLACKPINK - KILL THIS LOVE
This monster jam is for all you K-Pop lovers. "Kill This Love" by Blackpink made the Justin Timberlake and Janet Jackson nip slip look like soo yesterday by making YouTube history. You don't have to be all into it the K-Pop movement to have this tune stuck in your head.
DOMINIC FIKE - 3 NIGHTS
Artists like Brockhampton and Billie Eilish are prasing Dominic Fike, so it's naturally logical to think that Dominic Fike is cool. Heck if Eilish told me to eat a plant I would because I love plants. Planst make great music. Listen to Dominic Fike. I am not a plant.
MARINA - TO BE HUMAN
We wrap up today's pop playlist with Marina who reminds us all of the most important thing in life … love. In one of her Tweet's regarding her single "To Be Human," she writes "We are taught to fear those who are different to us. Racism is anti-human. We are all the same, all sharing a tiny moment in human history together. Please share this with the world around you." Love and be loved.
Thanks for tuning in we'll see you all next week with mroe indie pop favorites.
Photo by Caleb George on Unsplash
Beca Arredondo is easily unamused with all things not related to her interests. On her good days you can catch her avoiding the California sun and glued to her Mac plotting the next big thing. If you happen to run into her on the street and notice her wearing headphones do NOT disturb her. She is not responsible for any possible damage. Aside from the above she's very sweet and perky and responds well to good music and food.