THE BEST INDIE POP SONGS THAT YOU NEED TO KNOW THIS WEEK
Image by Karsten Winegeart on Unsplash
The weather is heating up everywhere and (at least where we are) things are starting to feel ~almost~ normal! One thing remains consistent, however- we've listened to hundreds of songs this week and are bringing you our favorite indie pop releases! We've got another TikTok banger from Jillian Rossi, Junior Varsity's second release, and more from new and old favorites. Grab some water, crank up the AC, and dive into the best new indie pop songs.
JADES GOUDREAULT - GO OUT THERE
Jades Goudreault caught our attention earlier this year with Motel 6, including songs like "nuh uh" and "purple circles." She returns with another awesome alt-pop single "go out there." Clear vocals, chill electronic production, and guitars support her lyrics that tell the story of the power in being together. The song feels timely, as it reminds us of the strength in numbers after a year spent apart.
MASO - 22
Maso's debut album For Loving Me has arrived, filled with indie/alt R&B vibes and honest lyricism spanning all types of love. The lead single "22" tells the story of not relying on a partner to fill the therapist role. He checks himself, singing "I choke and spit out 22 years of life." While it's great to have people who we can be vulnerable with, it's also important to be mindful of emotionally dumping on others. "22" is such a unique concept supported by contemporary production and Maso's great vocals.
JILLIAN ROSSI - GIVE ME A REASON
After the release of "Fever Dream," Jillian Rossi has proven that she's no one hit wonder. With soaring vocals and skillful songwriting, her TikTok success has translated well onto streaming platforms. Her new single "Give Me A Reason" really is a song to scream/cry to in your car.
I wrote ANOTHER song for you to scream/cry to in your car! PRE SAVE LINK IN BIO BLOW THIS UP & ILL DROP IT EARLY! ##newmusic ##originalsong ##song ##sad

♬ Give Me A Reason Jillian Rossi PRESAVE LINK IN BIO - Jillian Rossi
MILOE - SOLO
Miloe has released a powerful cover of "Solo," originally by Congolese/Belgian artist Lous and The Yakuza. On YouTube he shared what the song means to him and the lyrics that resonate the most: "Despite what we face, we are not defined in our trauma. There is so much pride and love for our culture and our people, which will always fuel us in the fight for our humanity."
MADISON OLDS - CLICHÉ OF FALLING IN LOVE
Nobody's above a good love song, no matter how you try. Canadian pop artist Madison Olds addresses the contradictions of playing it cool and being romantic on new song "Cliché of Falling in Love." With vocals and synths at the forefront, it's an indie pop banger perfect for summer drives with someone special.
NANA LOURDES - MADE YOUR MAMA CRY
Portuguese singer/songwriter/producer Nana Lourdes makes music that sounds like the early 2000s and the future at the same time. On her bold new single, "Made Your Mama Cry," she tells the story of "having a big mouth." Groovy, bright, and unique, this song is perfect for fans of Remi Wolf and Emotional Oranges.
JUNIOR VARSITY - WEATHER (FEAT. SPILL TAB)
Alt-pop duo Junior Varsity made a splash with their debut single "Cold Blood" and unique guerilla marketing. For their second release, "Weather," they team up with WATG favorite, spill tab. Skillfully melding indie rock, pop, and hip hop influences, "Weather" is nostalgia laced and comes with a stunning music video.
Looking for more of our favorite music releases? Look no further!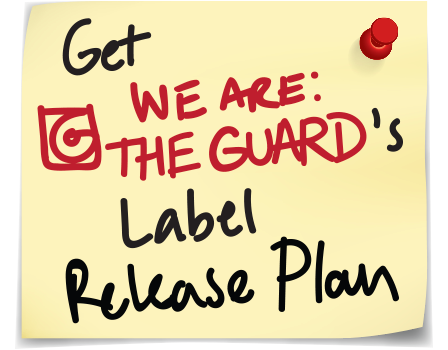 Arielle Tindel is from Cleveland, Ohio. She recently graduated from Berklee College of Music with degrees in Music Business Marketing and Songwriting. In her free time, Arielle can be found gardening or playing bass.