THE VOTES ARE IN - HERE ARE THE BEST INDIE POP SONGS THIS WEEK
Photo by Chris Nguyen on Unsplash
Ooh October we smell you and you smelling mighty interesting...as if the year hasn't been interesting enough. Boohoo hehe. We're getting excited (a.k.a. I'm getting excited) over here because October marks my 8th year here at We Are: The Guard. Whaaat?! I was just an itty bitty indie music noob and now look at me … I'm totally jaded by music. This is a Good thing because my crap meter is extra sharp meaning I'm really, really good at curating some pretty killer bops. So without further ado let me present to you the best pop songs this week.
BEABADOOBEE - HOW WAS YOUR DAY?
Beabadoobee is slaying 2020. She oozes coolness. Even her sadness is cool. "How Was Your Day?" invites us in to see just how alone she is at the moment because she's missing her ex. At this point we just want to give her a big warm hug but we can't because you know … corona...ugh!
FLETCHER, KITER - BETTER FEATURING TREVOR DANIEL
Ooof. Proceed with caution. Fletchers banger "Better" featuring Kiter and Trevor Daniel just made things get hot up in here.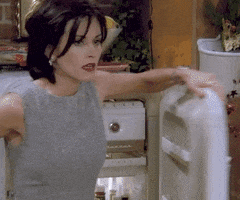 PINK SWEAT$ - AT MY WORST
Pink Sweat$ is such a mood!!!! He could be happy, sad, pouring his heart out and still make you walk around with a huge smile on your face. "At My Worst" is a classic that can be used time and time again for when you want to tell someone UR - YOyou love them but you can't seem to find the words.
BLACKBEAR, LAUV - IF I WERE U
"If I Were U" is a clear sign that things didn't end so well in Blackbear's latest relationship. I really want to root for him, but I find myself wanting to shake him up and tell him to stop screwing up...he can do better. But if that were the case then we wouldn't have depressive sad gems like the one above and I wouldn't be here writing about how I wish he were better because he deserves to be better.
JOJI - YOUR MAN
If anyone has no freaking clue what exactly is going on here is a brief breakdown from Raship on YouTube, "Basically gimme love was before the events of this one, he traveled to space, fought aliens (sanctuary) but he was in space for so long that he lost a huge portion of his humanity, but with his little human essence, he craved to return to his forgotten, wasteland of earth, devoid of human life anymore, (possibly an alien attack that he fought in sanctuary???)"
JESSIE REYEZ - NO ONE'S IN THE ROOM
OOOH EEEEH! Jessie Reyez isn't uncovering anything new but she sure is exposing some people have fought so hard to keep hidden. She's done it in a beautiful way and the outcome was as the artist puts it herself, ""No One's In The Room" is a song about consciousness and life purpose. It's on my album."
ALISON WONDERLAND - BAD THINGS
Alison Wonderland takes us into another realm. One far from what we know. The path is distorted, jagged, and ends in an ethereal bliss. We want to live where the road to "Bad Things" leads and enjoy a glitched out moment with Alison.
YUNGBLUD - GOD SAVE ME, BUT DON'T DROWN ME OUT
If you are ever feeling down please please put on your headphones and give this track a listen.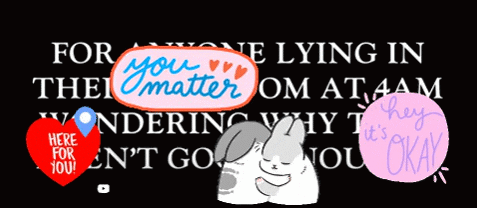 -
With this we wrap up this week's top indie pop songs. Before I sign off I'm dropping the embed to our Spotify chart where you can find more of the songs that help us get through the week.
Beca Arredondo is easily unamused with all things not related to her interests. On her good days you can catch her avoiding the California sun and glued to her Mac plotting the next big thing. If you happen to run into her on the street and notice her wearing headphones do NOT disturb her. She is not responsible for any possible damage. Aside from the above she's very sweet and perky and responds well to good music and food.